Aries Horoscope
Aries
(21 March - 20 April)
Those under the Aries star sign are know to be driven, determined and courageous.
Aries Horoscope Today: 09 March 2014
You might still be licking your wounds this weekend, courtesy of a backstabber in your orbit. Your first instinct may be to retreat from the social scene, but don't give them the satisfaction, Aries. Luckily, Saturday's quarter moon helps you move past the betrayal, so you can view the situation from a more balanced perspective. All is not lost. Sure, it still stings, but you've gleaned an invaluable lesson from the experience. Instead of giddily rushing into a relationship the next time round, you'll make sure that your new amigo actually earns the title of BFF. Try, try again. On Sunday, a cozy moon-Neptune trine sets the scene for puttering about at Chateau Aries. The muse is also in your midst, so entice it to come closer. From flipping through your favorite magazines to perusing Pinterest boards, consuming other people's creative works gets your own wheels spinning in the right direction. Create for the sake of making art. Lower the bar (or get rid of it all together), and play with colors, words, tools, notes--whatever floats your boat. It's the process--not the end product--that counts. Some Rams might best express their creativity in the kitchen. Share your haute cuisine with a small group of friends for Sunday night dinner. What better way to enjoy the fruits of your labor than with your most beloved peeps?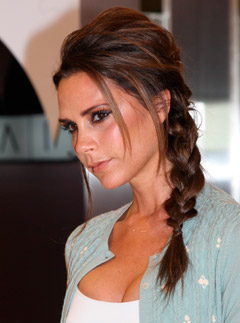 Call 0905 817 2808 to hear your weekly, monthly and yearly horoscopes.