Fitness trends for 2022 look set to be.. different. What's in store from the world of wellness this year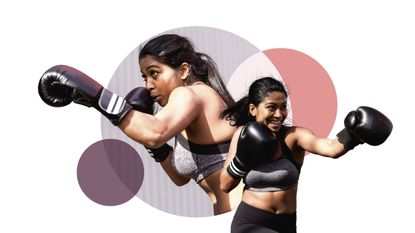 The last few years have been a bit of an experience, to say the least, but we're all expecting the future to be a little lighter. A little brighter. A little less... well, Covid-focused.
Sadly, for most this didn't happen - a lethal combination of slow vaccine uptake and new waves meant that much like the year before it, the majority of 2021 was spent isolating, testing, wearing masks, and avoiding hugs with loved ones.
The year - again - was tough for the fitness industry, but there was some light in the darkness. ClassPass reported members booking at 10% over their pre-pandemic usage in June and, since January 2021 - typically the busiest month of the year for gym classes - reservations grew by 329%, once gyms and studios were allowed to open again.
While the future of the fitness industry still remains uncertain - many studios face yet more closures due to staff shortages as Omicron spreads - one thing is for sure. People are fitter than ever, and keen to find new ways to boost both their physical and mental fitness as the world continues to deal with this new normal.
So, what should you have on your radar for the year ahead? Good question. Keep scrolling for our predictions of the biggest 2022 fitness trends - trust us, you'll want to know about them this year.
11 health, wellness, and fitness trends to have on your radar for 2022
1. Getting to grips with hormone health
Talk about hormone health has been slowly growing for years now - example A, we launched our Hormone channel in August to educate women at all stages of life to deal with their varying hormone levels.
2022 is the year periods - and hormones - officially go mainstream. It's pretty simple, really - no body is the same, and no two diets or workout routines work in identical ways from person to person. The same can be said of periods, making 2022 the year we truly begin to educate ourselves on all things menstrual and hormonal health.
Topics like menopause, menstrual cycle phases, and cycle mapping - plus why it's key to smashing your workouts - will dominate the headlines, and by the end of the year, you'll likely feel much more in tune with your body as a result of it. Pinterest has alread seen a rise in search for the different cycle phases - follicular phase +70% and luteal phase +40% - and in terms like period care (+3x) and menstrual cycle chart (+95%).
Dominnique Karetsos, CEO of The Healthy Pleasure Group, the only global outfit dedicated to sexual health and technology, reckons that medical tech becoming more accessible will only make this easier. "Take Milli, a vaginal dilator to help treat relieve the symptoms of vaginismus; products traditionally only offered by doctors are giving people the power to choose their treatments," she explains.
2. Exercise as medicine
Let us start this one by saying no, exercise can never replace actual medical assistance, seeing your GP, and talking through your medical concerns. Neither can it replace therapy, or the number of benefits talking to a qualified professional can have for your mental health.
But 2022 looks set to see exercise begin to be prescribed by GPs for issues which they call "social needs" - issues that account for one in 5 GP appointments in the UK and span low mood, diabetes, and low-grade depression. This marks the start of a more holistic, community-based approach to medical treatment and further reinforces the notion that exercise can have a significant impact on your physical and mental wellbeing.
Worried about how you'll look or anxious about being judged? Fear not - the classes are specifically designed to be "judgment-free" and curated by the experts at Sports England behind the This Girl Can campaign. Boxing looks set to be on the class schedule, a great full-body, mood-boosting workout, as does dancing and yoga.
For more information, head to the This Girl Can website.
3. Spiritual enlightenment
Bear with us on this one. Sure, it may sound a little whacky, but if it works for Gwyneth and her Goop empire... right?
Several studies have observed the rise of spirituality during stressful or tumulous times, and as Covid rages on, the UK looks set on coping with the new norm in alternative ways. Pinterest has seen search begin to soar for questions like "how to protect your energy" - up 60% - "how to raise your vibration" - up 145% - and "what is frequency healing" - up 35%, and talk of crystals, energy healing, and manifestation is now almost as commonplace as discussing the weather forecast.
2022 will only see spirituality soar. Piqued your interest? Don't miss our guides to manifestation and the law of attraction, while you're here.
4. Fun workouts that don't feel like sweat sessions
We're looking at you, weighted hula hooping, trapeze classes, and ZUU - an army-inspired form of HIIT used in Australia - all identified by PureGym as the workouts to watch for this year. Sure, they're a little out there, but we bet you'll have so much fun, you'll forget you're even working out.
2022 will be all about moving in ways that make you feel good, with less focus on calorie burn or class intensity. Fun fact: ClassPass saw dance in the top ten workouts for the first time ever last year, showing a shifting attitude to what constitutes a good sweat session. If you're not sure, ask yourself this: am I: a. moving my body and b. releasing some feel-good endorphins in the process? If yes to both - which most movement will likely be - then it counts.
Other fun workout classes to rope a friend into trying include Zumba, pole fitness, and voga.
5. VR & TikTok driving curiosity
VR headsets have been growing in popularity over the course of 2022, and while they may not get as much use this year - interest in home workouts has gone down around 65%, according to ClassPass figures, as has the desire to workout virtually - they will continue to drive curiosity about moving in new ways. They'll inspire people to get fit via alternative and unconventional methods - hiking, cold water sea swimming, walking - the world really is your oyster when it comes to movement.
TikTok is slowly but surely doing the same, with trending challenges encouraging people from all over the world to take on a new sport or hobby. Remember the viral TikTok treadmill "12-3-30" workout from earlier this year?
Note here: do make sure the challenge you're trying is approved by a qualified personal trainer prior to trying.
6. Next-gen nutrition tracking
This one seems to pop up every year but ask yourself this: how many times have you seen an advert for nutrient, intolerance, or DNA tests pop up on your IG in the last few months? Short answer is likely a lot.
This year will see the tech taken to the next level, with products like Lumen really taking the fore. It's the world's first handheld, portable device to measure your metabolism in real-time with just your breath, giving an insight into how efficiently your body is optimising fats and carbs for fuel.
Similarly, Holland & Barrett have identified nutrient bio-hacking as one of the key trends to look out for. As head of brand at H&B Geraldine Waterton explains, one of the most accessible forms of bio-hacking is nutrigenomics, which looks at the effect food has on the expression of certain genes and genetic pathways and in turn, how our genes affect our nutrition.
7. Low intensity as the new high intensity
There's a reason the likes of Claudia Schiffer, Poppy Delevigne, Jourdan Dunn, and Pippa Middleton all love low-intensity training - it's seriously good for you, and swerves the risk of injury that high-intensity interval training can pose (jumping can cause stress to your joints and more).
Workouts like barre, pilates, swimming, and yoga are all low impact, with the likes of world-famous personal trainer Kayla Itsines recently launching a new low impact offering.
Ready to fall in love with more mellow ways to move your body? In London, I love the low-impact sessions at Barrecore, Frame, and Third Space. Oh, and don't miss our guides to the best yoga mats, while you're here.
8. 360 wellness
2022 looks set to be the year we really hone in on the things that make us feel good, and incorporate next-level tracking of them, too. Things like good sleep quality, regular workouts, supplementing, and R&R, too - we're looking at you, stretching, foam rolling, and sports massages.
Brands like Whoop promise to help you do as much and give you precise real-time data on how well your body is recovering - insightful, especially when you've finished off a bottle of wine and got less sleep than usual and want to see what damage you've done.
As MYXfitness president Heberto Calves explains, brands are focusing more on 360 wellness this year. "They're prioritising rest, recovery, and mental strength training and incorporating sound bath meditations, guided meditations, foam rolling, and recovery into their products."
9. Commuting cardio
Back to the office is back! (nearly, if Covid restrictions allow).
But when it is, we reckon run commutes, cycling to work, and fitting in an early morning class at your favourite studio pre-work will be back with a bang. One ClassPass survey at the end of last year found that, with 50% of you are working from an office at least once a week and 1 in 4 planning to return to offices full-time this year, many are using their commuting time to workout.
Did you know? The research also found that, on commuting days, professionals are 2.5x as likely to visit a gym they'd been to pre the pandemic. Hands up who missed their favourite instructor?
10. Opting for natural alternatives
Covid has made the entire world look at their health in a different light, and many are predicting a more holistic and alternative approach to health and wellbeing in 2022.
CBD oil stole the limelight in 2021, and this year, Holland & Barrett say you should look out for the likes of tension-easing adaptogens, more specifically mango leaf and Rhodiola rosea - plant-based substances found in nature that may help the body during stressful times - and similarly, natural alternatives such as L-glycine and 5-HTP, thought to help with generalised anxiety and sleep.
Do note here: do consult your doctor or a qualified professional before taking any natural remedies.
11. Sex ed going mainstream
Last but by no means least, 2022 is going to be one hell of a year for sexual wellness. Oh yes.
It's already starting to happen, from Sex, Love and Goop on Netflix to Davina's Sex Myths & the Menopause on Channel 4. "Mainstream channels have extended the invitation for exploration around alternative sexual therapies," shares Karetsos.
2022 will see a move towards sex being spoken about openly and without shame or stigma, and alternative sexual therapies and treatments will be covered widely. Lovehoney has coined masturbation as a form of pain relief as a trend for this year and The Healthy Pleasure group are predicting sexual wellness as a new priority.
Keep an eye out for next-gen sex toys, and more mainstream focus on the best lube and best condoms this year, with a new view of pleasure as a vital component for overall wellbeing.
Know of any 2022 fitness trends we may have missed? Let us know on social at @marieclaireuk.
Celebrity news, beauty, fashion advice, and fascinating features, delivered straight to your inbox!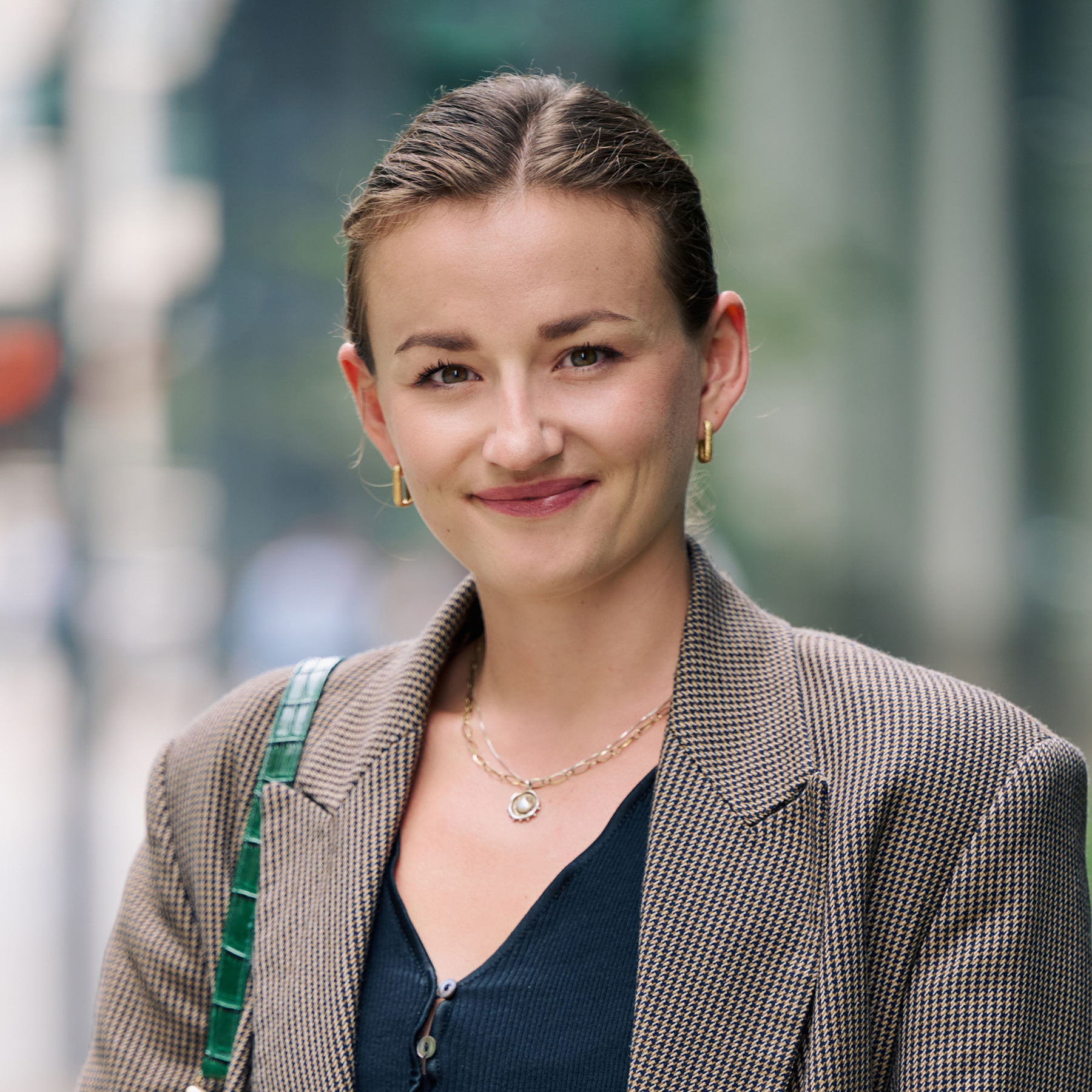 Health, Sustainability and Relationships Editor
Ally Head is Marie Claire UK's Health, Sustainability, and Relationships Editor, eight-time marathoner, and Boston Qualifying runner. Day-to-day, she works across site strategy, features, and e-commerce, reporting on the latest health updates, writing the must-read health and wellness content, and rounding up the genuinely sustainable and squat-proof gym leggings worth *adding to basket*. She regularly hosts panels and presents for things like the MC Sustainability Awards, has an Optimum Nutrition qualification, and saw nine million total impressions on the January 2023 Wellness Issue she oversaw, with health page views up 98% year on year, too. Follow Ally on Instagram for more or get in touch.