So, how long does it take to get fit? 5 PT's explain, plus share 15 tips for getting fit while having fun
40% of people are exercising less - let our expert tips help ease you in gently.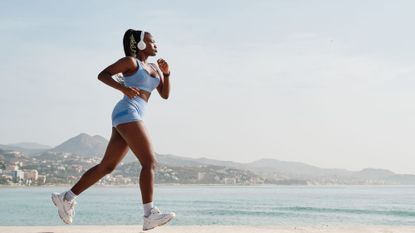 (Image credit: Getty Images)
Wondering, how long does it take to get fit?
If fitness fell off your radar last year, don't sweat it - 2022 was a busy year, with life returning to a hundred miles an hour. One UCL study found that 40% of the UK are exercising less.
FYI, one of the biggest hurdles when it comes to getting back to home workouts or gym sessions is the misconception that you've "lost" your fitness level, and that you might have to start from scratch.
So, to prove that there's no time like the present - and to get an expert answer about just how long it might take to get your old fitness levels back - we spoke to five PT's. Running shoes and sports bras at the ready.
Before we get into it, it's worth emphasising here: you don't need to get back to any level of fitness. Don't put pressure on yourself if it doesn't feel right at the moment.
"Our lives have changed tenfold in the last few years and it's important to remember that your fitness goals are likely very different now to, say, 2020. Why not try revising your goal setting to make them more relevant for you?," Lillie Bleasdale, personal trainer and head coach at PASSA shares.
How long does it take to get fit?
This really depends on your personal definition of fit, your start point, how many workouts you do per week, and the end goal of your training, shares Bleasdale.
"If your definition of fit is to lose a few kgs, then you should be working towards a plan for at least ten to twelve weeks," she explains. "On the other hand, if your definition of getting fit is to become a sub three-hour marathon runner, then this could be a goal to work towards for several years, depending on your current fitness levels."
Overall, you should begin to see results from a programme within six to eight weeks, according to Beth Trueman, PureGym fitness expert. "There is no one size fits all when it comes to fitness, but as a rough rule of thumb, if you're exercising consistently and challenging yourself, that should be enough."
What is considered the general definition of fit?
According to Laura Ruthnum, personal trainer and co-founder of PUSH PT, fit simple means "fit for purpose."
"Everyone's daily demands are very different, so really, fit just means being able to live your lifestyle well and without limitations," she explains. "Not everyone needs to be doing strength training, daily yoga poses or triathlons… your version of fit might look very different to your neighbour," she goes on.
Wai Yip, personal trainer at PureGym Leeds, agrees. "Being fit is being able to do everyday activities in a mobile and pain-free way. Think walking uphill, playing with your kids, carrying the groceries or picking up a box," she explains.
What's the best way to get fit?
There is no right or wrong way - you need to workout what workouts work for you.
For example, you might love walking, and so do five thirty minute walks a week. Alternatively, three yoga sessions and a swim might be more up your street. Not forgetting Joe Wicks YouTube workouts and home workouts, too - basically there's no right or wrong. The world is your oyster.
Do note here: you also won't see an improvement in fitness levels unless you're consistent with your training, or so says Yip. "Consistency is key - aim to exercise two to three times a week, at a moderately high intensity, with some kind of progressive overload - e.g. increasing number of reps, weight, time, distance, etc. If you're consistent, the results will follow."
15 tips for getting fit or regaining lost fitness
1. Take it slow and steady
Results will come with consistency, shares Bleasdale.
2. Track what you're doing
This can be with an app or a good old-fashioned notebook. "Make note of what you've done in each session so you can progress next time," recommends the coach.
Our guides to the best fitness apps, best running apps, and best weightlifting apps might help.
3. Work with a trainer
If you have a specific goal and deadline in mind, then Bleasdale advises seeking out a professional who can remove the fuss and help build a plan to get you there. We reckon there are some great ones in this article, FYI...
4. Recovery is key
This one's important. If you go all-in in the first week and don't give your body enough time to recover, you'll burn out - and fast.
"Make sure you're getting enough rest and recovery as well as working your sessions," says Bleasdale.
Warm up exercises and cool down exercises at the ready... delayed onset muscle soreness, be gone...
5. Move in a way you enjoy
Again, a key component. "Make sure you're using an exercise modality that you enjoy," she emphasises. "There's no point heading out for a 5km run if you hate every second of it."
Trial and error different workouts - this will help you find the one you enjoy the most and ultimately stick to.
6. Adjust your expectations
Don't expect to go back after a break and be running the same splits, or lifting the exact same as before, shares Ruthnum.
7. Have a plan
Your old programme may well be too advanced for you now - and that's okay. "Regress exercises back and adapt to your newfound strengths and weaknesses," she shares.
8. Be patient
Try to tune out of what you see on social if it's not beneficial for your mental health, advises the personal trainer. "If you're seeing people hitting crazy PB's and you find yourself getting down about your own performance, set your own boundaries," she advises.
This can mean muting, unfollowing, or just generally making sure you're in control of what you see.
9. Start with small goals
You need to keep your exercise motivation high, so Wei advises creating small goals that are easy to achieve to start with. "You need one small win every day - this is what's going to keep you motivated, which will keep you consistent," he shares.
Our explainer on goal setting may come in handy.
10. Book it in
Look at your diary and plan which days and times you're going to exercise, he recommends. "Book it in like you would with a GP appointment. This is you making an appointment with yourself - and you are worthy of the effort it takes to show up for that appointment."
Wellness journals are a great place to jo down your plans.
11. Don't fear repetition
Repetition is a good thing, he reckons. "If you're not getting a coach, stick to the same movements for the first four to six weeks," he advises.
That way, you can track your progress, and when you can see progress, this will build your wins and motivation."
12. Be kind
Enjoy the ride.. "Your goalpostsE have shifted - this is a new chapter in your fitness journey," Trueman explains.
"Don't compare yourself to others, nor even with yourself twelve months ago. Be excited about achieving new goals, and don't be hard on yourself if you haven't reached your old fitness levels."
13. Don't start too hard
Although it can be tempting to go back in at 100mph, the first thing you need to do is take your foot off the gas and drop the weight or intensity of your workouts slightly.
"Make sure you've got a gauge for where you are at now," advises Trueman. "Going all in, too hard too fast will just lead to exhaustion and potential injury - only slowing down the process in the long run. So, drop the weight and intensity… slow and steady wins the race."
14. Stretch, stretch, stretch
Stretching is so important and key for looking after your muscles, promoting recovery, and improving flexibility, shares Trueman.
"This is especially important as returning to the gym after a period of inactivity may result in muscle soreness, otherwise known as DOMs. Schedule your stretching in like you would a workout - it pays off in the long run and helps injury prevention," she advises.
15. Be mindful
Or so advises Baird. "It is what it is, you are where you are now, and there is absolutely nothing you can do about that. Just get it done and move on, and stop worrying about what others think," he recommends.
Celebrity news, beauty, fashion advice, and fascinating features, delivered straight to your inbox!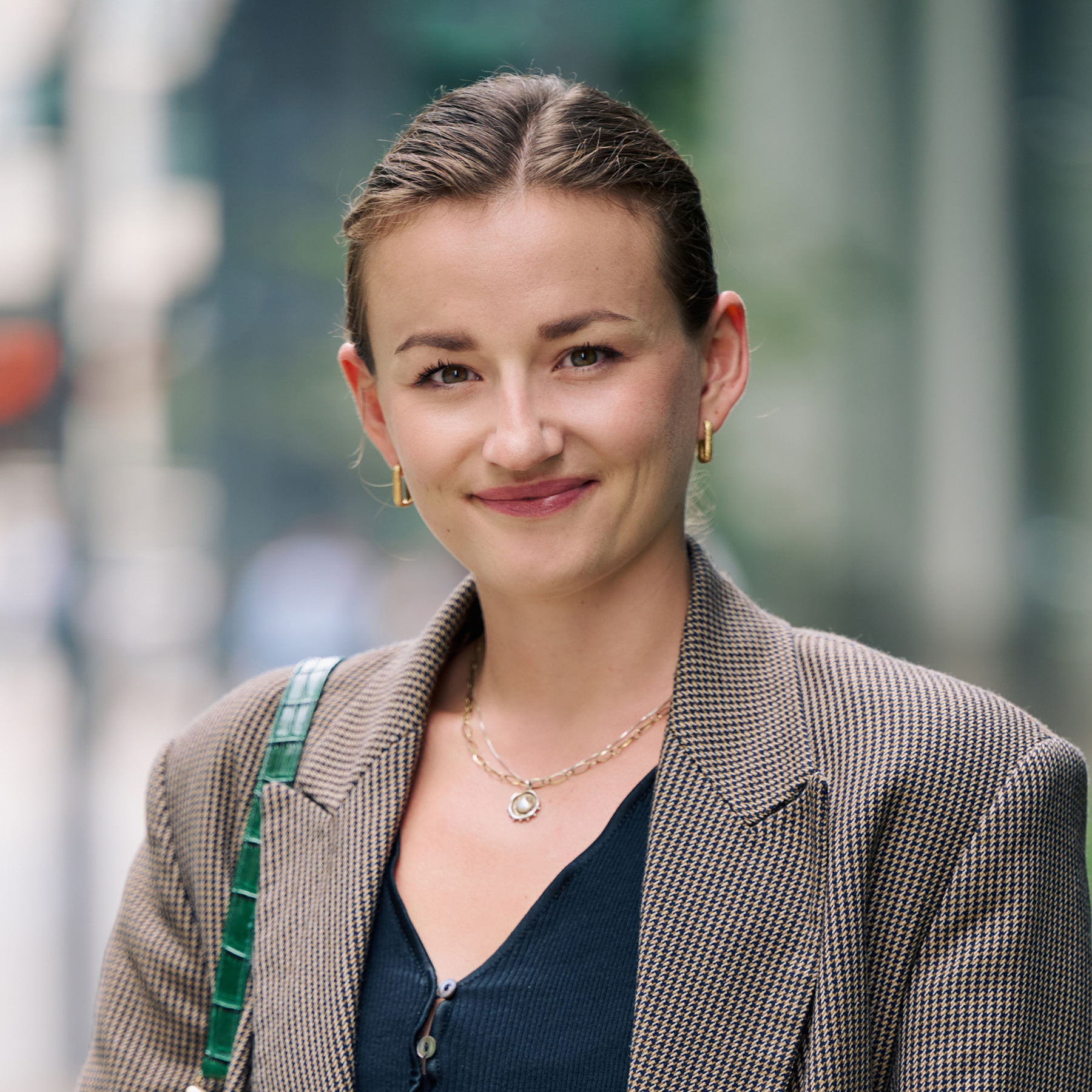 Health, Sustainability and Relationships Editor
Ally Head is Marie Claire UK's Health, Sustainability, and Relationships Editor, eight-time marathoner, and Boston Qualifying runner. Day-to-day, she works across site strategy, features, and e-commerce, reporting on the latest health updates, writing the must-read health and wellness content, and rounding up the genuinely sustainable and squat-proof gym leggings worth *adding to basket*. She regularly hosts panels and presents for things like the MC Sustainability Awards, has an Optimum Nutrition qualification, and saw nine million total impressions on the January 2023 Wellness Issue she oversaw, with health page views up 98% year on year, too. Follow Ally on Instagram for more or get in touch.