Balthazar Getty: Affair with Sienna was 'challenging' for my marriage
The star's opened up on his fling, revealing his wife gave him another chance, and now they're 'happier than ever'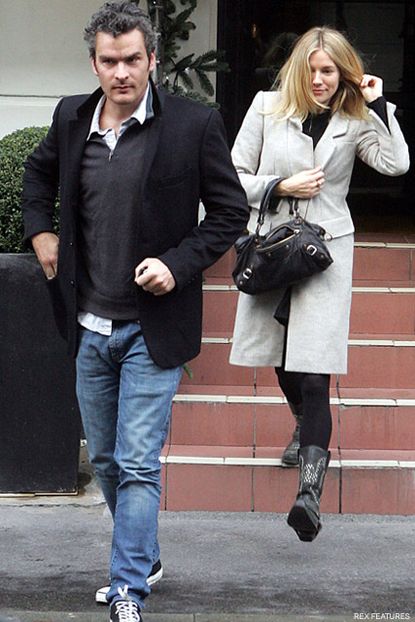 (Image credit: Rex Features)
The star's opened up on his fling, revealing his wife gave him another chance, and now they're 'happier than ever'
When pictures emerged of married oil heir and Brothers and Sisters actor, Balthazar Getty, smooching Sienna Miller on a yacht back in 2008, it quickly turned into one of the biggest celebrity scandals of the year. Now Balthazar has opened up on the affair for the first time, revealing he and his wife are giving things another go.
2010'S BIGGEST CELEBRITY SCANDALS
The affair - which saw Getty leave his wife and children - quickly backfired, with a public backlash which saw Sienna branded a 'homewrecker'.
At the time Balthazar released a statement, saying: 'The breakdown of a marriage is a very difficult and painful experience especially when children are involved. In light of the fact that many pictures have surfaced in print and on the internet which has caused myself and my family great embarrassment, I felt it necessary to at least acknowledge publicly that yes indeed my wife and I have separated.'
But Sienna ended the liaison a just months later – saying 'I got to the point where I was doing things that I didn't necessarily think I was capable of as a person' – and reunited with old flame Jude Law earlier this year.
And now Balthazar has revealed he has reunited with his wife, Rosetta, and they are giving their marriage another try.
'Here's the bottom line: It was a very challenging time for everybody involved. But I loved and missed my family too much not to make it work,' he said, in an interview with Harpers Bazaar.
'Rosetta is understanding enough and spiritual enough to let us try.'
Rosetta has also given her version of the awkward events, revealing she chose to reconcile with her cheating hubby for the sake of their children.
'I'm going to have to explain this to my daughters one day,' she said. 'I chose not to act from ego because I just felt like it would be too crushing for my children.'
But Mrs Getty say's she's happy to talk about the affair, if only to help others.
'I'm open to talking about it because I believe we go through things in a public way to help other people get through it,' she says. 'I'd love to talk about it more with people when I'm clearer about it.'
What are your thoughts on the Getty family reunion? Is Rosetta right to give Balthazar another chance? Let us know in the comments box below.
JUDE LAW AND SIENNA MILLER: RELATIONSHIP IN PICS
Celebrity news, beauty, fashion advice, and fascinating features, delivered straight to your inbox!