After years of testing, here's a definitive list of the best mascaras in existence
Whether you're after length, volume or definition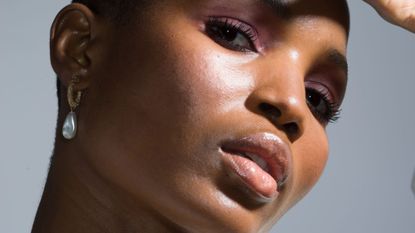 (Image credit: Getty Images/Jonathan Knowles)
In every make-up bag up and down the country you will find mascara. It is arguably the most used make-up product in our collective beauty kit. Think about it: you have tonnes of base choices—the very best foundation, five-star eye creams, the best eyeliners and plenty of blushers to add depth to your complexion.
The only constant? Mascara. In fact, as a beauty editor, there is not a day that goes by that I leave the house without it. But what actually makes a mascara the best? We've been finding out.
The best Black Friday mascara deals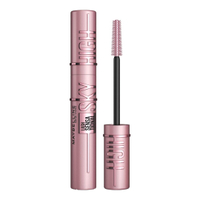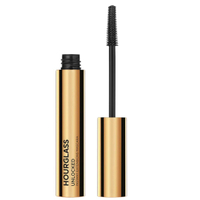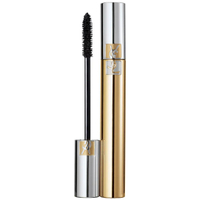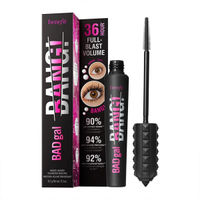 benefit BADgal BANG! Volumizing Mascara, was £25.50 now £17.85 | Lookfantastic
This is the bestselling prestige mascara in the UK. Why not see what everyone is so obsessed with and try it whilst it's on sale?
What makes the best mascara?
When it comes to mascara, everyone has their own preference in what they are searching for. Personally, I love a full and voluminous lash look, combined with a formula that doesn't flake throughout the day and won't transfer onto my eyelid. A lot to ask for, I know. Long, lengthy lashes are usually a favourite. My go-to is Too Faced Better Than Sex mascara, but I am always testing new releases to find the very best out there, because who doesn't want to find the best mascara?
If you're shopping for a new formula, there's plenty of things to consider. For starters, the look you're after: defined, natural-looking lashes, or big volume to add drama to your look? Once you've decided on your top lash-enhancing priority, this will help you choose the right wand and mascara for you. Plastic combs and brushes are better at defining and elongating lashes as they're often thinner and less chunky in size. Traditional bristles are key to adding volume and fullness, as they're plumper and apply more product to the lashes.
Colour is also important. Black has long been the most popular, but it can wash paler skin tones out, so it might be worth considering a brown or navy for your beauty arsenal if you fall into that category.
Brown and blue mascaras are certainly having a moment. If you really want your eye colour to stand out? Pick a colour that will accentuate it. Purple and blues make blue and green eyes pop, while browns highlight hazel.
And then of course, the next decision is do you need a long-wearing, hardy waterproof formula? If you have watery eyes or are prone to smudginess, you may want to opt to shop a waterproof (or at the very least water-resistant) buy.
The best tips for applying mascara
No matter which formula you eventually choose, here's a tip from legendary make-up artist Charlotte Tilbury on the best application technique: "As you drag the brush up from the base of your lashes, zig-zag the wand from side to side. This creates more volume as you are depositing more product onto your eyelashes."
As for your bottom lashes, turn the brush vertically. "The thinner end will help you control your application with more precision," Charlotte adds.
And of course, to magnify the results, always go in with a second coat. But resist the urge to pump the wand up and down in the tube. "Your mascara will dry out quicker as you're pushing too much air inside. Slowly twist the brush around the tube instead," Tilbury explains.
How we test the best mascara formulas
We've trialled and tested so many mascaras over the years that we've genuinely lost count. From Bobbi Brown's Smokey Eye Mascara – a cult classic – to Charlotte Tilbury's Pillow Talk Push Up Lashes, which has taken the industry by storm, we've done our fieldwork. And what we can definitively say is that the best mascaras really do have transformative effects.
So how do we test? There are certain things that we look out for when testing any new mascara that lands in our laps. We're interested in things like the wand - bristle type and shape; the effect on lashes - whether it adds volume or length (or both?!); the formula - can you feel it on your lashes or does it nourish those tiny hairs? and finally the price.
Keep on scrolling for the best mascaras the industry has to offer. You're sure to find your new favourite...
The best mascaras of 2023
1. Jones Road The Mascara
Jones Road The Mascara
Best buildable mascara
Specifications
Lash effect: Natural
Shade options: Black
Brush type: Bristle
Mini version availability: None
Waterproof version availability: None
Reasons to avoid
-
Natural looking - if you are looking for dramatic volume, keep scrolling
Beauty writer, Grace Lindsay, swears by this mascara from Jones Road for buildable lashes. One coat creates the most natural look, that stays all day and doesn't transfer under the eyes. However, if you're looking for more impact, simply add one or two more coats and you've got some serious length and volume. The curved wand makes it easy to apply and separates the lashes nicely.
2. L'Oréal Paris Lash Paradise Mascara
L'Oréal Paris Lash Paradise Mascara
Best affordable mascara for everyday wear
Specifications
Lash effect: Natural volume
Shade options: Black, brown
Brush type: Bristle
Mini version availability: None
Waterproof version availability: Yes
Reasons to buy
+
Affordable
+
Delivers next-level length
Reasons to avoid
-
If you like a serious lash look for the evening, you might still want to reach for falsies
"There is no mascara on this planet that I love more than this. For just £12 this mascara delivers everything I could ever want. It fans out my lashes, delivers a volume that still looks natural and leaves lashes looking unbelievably long. It's also beautifully layerable," says Acting Senior Beauty Editor, Shannon Lawlor.
3. Lancôme Lash Idôle Mascara