This is how to use sex toys for the most pleasure, according to top sex experts
Time to end the sex toy taboo.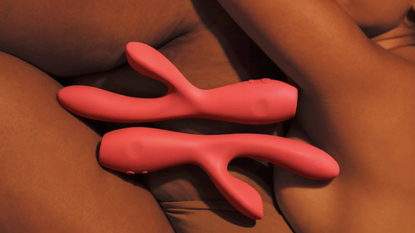 (Image credit: Smile Makers )
Wondering how to use the best sex toys but feel embarrassed to ask? Know this: you're not alone. A quarter of Brits own a sex toy that no one else knows about, according to data from Him & Hers 2023 Let's Talk About Sex report.
It's high time we ended the stigma around sex toys, especially as the report also found that 41% of women, 43% of non-binary people and 20% of men find it hard to orgasm without the help of a sex toy. So let's break down the taboo once and for all: sex toys are a normal and downright important part of sex.
The problem isn't the toys: rather, that many of us don't know where to begin, plus the fact there's not a lot of advice out there. "There's shame and guilt still built around sex. We feel like we can't have the sex life of our dreams because we can't fully be who we desire to be sexually because we're afraid of being scrutinised for it," sexologist Octavia Vance says in the Him & Hers report.
If you've been wondering where to start with sex toys, we have you covered with expert advice. An FYI that there is no rule book for sex toys, so you're not limited by what's in this story - try anything that takes your fancy (as long as it's safe and consensual).
If it's your first time with a toy, make sure to check out our guide to the best sex toys for beginners. For more pro tips, don't miss our features on the best quiet sex toys, the best sex toys on Amazon, and the best sex toys for couples, while you're here.
How to use sex toys: your complete guide
How to use sex toys for solo sex
Starting by using sex toys alone is a good way to ensure you feel safe and comfortable while exploring what you like. It's become more common recently, says sex educator and journalist Alix Fox.
"Lockdown and COVID meant that people were forced into solo experiences. Some of them really leaned into it, finding that exploring themselves on their own terms could be a lot more pleasurable, enlightening and exciting," she explains. Case in point: one in 10 people have started using sex toys more frequently, highlighting that it's really nothing to be embarrassed about.
The first rule of solo sex? Not take it seriously. Often, people mistake it as a rush to the finish. While a quick orgasm is a great way to instantly lift your mood, it's not the only way to enjoy time alone. Explore your body, take your time and make it an event just as you would with partnered sex.
How to use sex toys for partnered sex
If you have a partner you feel comfortable with, introducing sex toys into partnered sex sessions (check out our guide to the best sex toys for couples to find a toy that turns you both on) can be a great experience.
Don't be embarrassed to ask your partner for sex toys in partnered sex, says sexologist Ness Cooper. "Sex toys can help you feel different sensations during sex which lead to improved orgasm. They can also stop your busy mind from wandering and it can make sex feel more physical, which can help you be more present," she says.
Using toys should be fun, not awkward. You might want to start with a show and tell, suggests Hope Flynn, head of content at iPlaySafe and founder of FeedMeFemale. "Masturbating in front of your partner and letting them see how you pleasure yourself can be super bold and a great way for them to learn how to use your toys as you like," she says.
Small toys, like the best vibrators or best anal toys, can be a good introduction as they can be used alongside penetration as extra stimulation, rather than as the main event. Then, once you've become used to small toys, you can begin to experiment with other items like the best dildos or best suction dildos for additional fun.
How to use a dildo
The most important part to remember with penetrative toys is that they require some warming up. Whether you're inserting a dildo into the vagina or anus, or keeping it external for clitoral or erogenous zone play, start lightly and be liberal with one of the best lubes, says Georgina Di Mattos, co-founder of sexual wellness and medical brand, iPlaySafe.
"Use lubricant to prepare the head of the dildo, as well as rubbing it from your hands onto your inner and outer labia or anus. Then, go slow as you push the dildo into the opening, spreading the lube as you do, and gently move it in and out," she explains. It's also worth reading our extensive guide to how to use a dildo, while you're here.
Expert-approved dildos to shop now
Stellar Borosilicate Glass Dildo
"With different textures and shapes, it can be used for anal play, vulvas, or glided around anywhere else on the body," says sexologist Jordan Dixon. "If you're into sensation play, you can choose to cool down in the fridge or warm up in a glass of warm water for a few minutes beforehand to amplify sensations."
njoy Pure Wand Stainless Steel Dildo
"This is a legendary sex toy for a reason and the shape is designed to hit your G-spot," says Cooper. "The shape can feel a bit intense at first so make sure you warm-up with foreplay."
How to use a vibrator
Vibrators are electronic devices that come in all shapes and sizes - yep, all shapes and sizes, as our guides to the best bullet vibrators, best rabbit vibrators and best wand vibrators highlight. Using them requires classic electronic safety - obviously don't take non-waterproof vibes into the bath or shower - but also requires you to find your turn-on points and work up to high speed.
"Start on the lower setting and begin using the vibrator over your vulva and labia," Cooper recommends. "Slowly teasing your body awake, explore the vibrator settings and begin to find the right type of buzz for you."
If your vibrator is a penetrative vibe, "start by inserting the tip into your vagina, then work to move its shaft into your body slowly," says Cooper. For clitoral stimulation, tease it around the area with lots of lube and in a variety of settings to see what gets you going.
Vibrators are one of the best toys to use with a partner too, FYI, as they can be small enough to use on the clitoris or anus alongside partnered penetration.
Vibrators that our pros love to shop now
WeVibe TangoX Bullet Vibrator
"This is one of the best bullet vibrators out there, offering intense and powerful vibrations. The small vibrator offers intense rumbly vibrations that are so powerful they can lead to huge orgasms and squirting," says Cooper.
Smile Makers The Artist Rabbit Vibrator
"This toy was designed for intuitive and unique power. You can control the internal and external heads independently, choosing from four different modes for the two heads. And lastly, the angle between the two heads can be adjusted to create an intimate fit," says Cecile Gasnault from Smile Makers.
How to use anal toys
"An anal toy is a great accessory for partner sex but it can also be a handy toy to explore anal pleasure on your own if you are curious but nervous," says Gasnault. In any case, take your time, advises the expert - especially if it's the first time you try anal stimulation.
Try this: start by teasing the clitoris, perineum and anus in circular motions with the tip of your anal toy. Having a clitoral orgasm will do wonders to get you all relaxed and feeling good for more pleasure exploration. The perianal region is super rich in nerve endings and playing with it can send tingles up your spine.
Remember, though: the anus does not self-lubricate, so be sure to add generous amounts of water-based lube. Then, insert the tip of the toy slowly and stop to let the internal sphincter, which we cannot control consciously, relax around it. "This will allow for full insertion," shares the pro. Then, once inserted, play with the modes of your toy and see what you like. "You can leave it in and stimulate other regions, like the clitoris or vagina, for extra pleasure," she shares.
Two extra words of warning about anal toys: make sure your anal toy has a flared base, and read our guide to how to clean your sex toys, too. It's key to do this with anal toys before using them on other parts of the genitalia as if you don't, you risk spreading bacteria to the vagina or the vulva and causing infections.
"This is my go-to silicone anal sex toy selection. The silicone is flexible and smooth, and the sizes and shapes aren't intimidating. It includes everything you need — including a douche. The beads feel nice when inserted during sex. There are two different styles of plugs which not only both feel great, but stay put when moving around in different sex positions," says Cooper.
"The Poet comes with different sized mouths as there's no one size fits all. Try a few to see what feels best for you," says Gasnault.
How to use suction sex toys
Ever heard of a suction sex toy? Well, you have now. "A suction toy is designed with an open mouth that goes on top of the clitoral glands," explains Gasnault. By using air to "suck" the clitoris, it gives a different but similar sensation to vibrators.
But how do you use them? "Clitorises vary in anatomy and sensitivity. If your clitoral glands are quite tucked in the labia and under its hood, you might want to use two fingers to spread the labia apart and expose it for stronger sensations," Gasnault begins.
"As the clitoris is very sensitive, start with the lowest intensity of your suction and increase the intensity to your liking. A suction toy can be a great toy to try edging, a pleasure technique where you bring yourself to the edge of an orgasm, stop or reduce stimulation and then resume to reach higher pleasure," she shares.
To best recreate the experience of oral sex with a suction toy, you can also put some drops of water-based lubricant on the clitoris before placing your toy above and around it. Enjoy.
Suction toys sex experts recommend
How to use cock rings
Perhaps not one of the most popular sex toys, but maybe it should be, posits Flynn. "A cock ring should be worn at the base of the penis or around both the penis and the testicles. It's easiest to put it on before a full erection and use lube to help (but do avoid oil-based lubricant if you are using a condom)," she shares.
So, what do they do? For the wearer, cock rings make erections harder and last longer. "Vibrations and sensations can also increase pleasure," the expert continues. For the receiver, cock rings have different textures, vibrations or attachments that can stimulate the clitoris, vulva or anus, depending on where is being penetrated, so work together to find something you enjoy.
If you or your partner are new to the whole cock ring thing, know this: some rings offer more stretch than others, so the expert recommends starting with a stretchier one and working your way up to more restrictive ones. Similarly, be sure not to wear it for too long.
Cock rings to shop now
Celebrity news, beauty, fashion advice, and fascinating features, delivered straight to your inbox!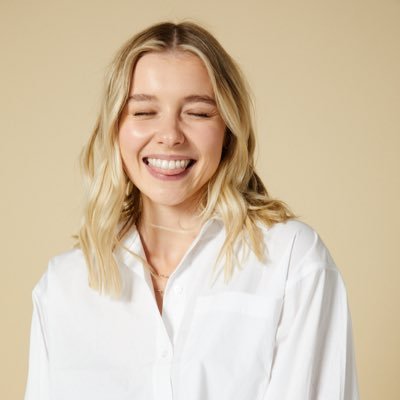 Contributing Health Writer
Chloe Gray is a freelance journalist who writes and talks about health, fitness, and wellbeing through a feminist lens. She was part of the launch team for Stylist magazine's fitness brand, Strong Women, and has written for i news, Women's Health, Red magazine, Good Housekeeping, Refinery29, and more. She's all about building mental and physical strength, eating delicious food that fuels you well, and making the fitness industry more accessible and enjoyable. She's also a qualified fitness trainer and research nerd, so you can be sure everything you read is backed by proper science.