Chafing cream is your answer to thigh rub: 13 best products to shop now
Inner-thigh rub affects most of us - stop it hurting with these simple tips, tricks, and products.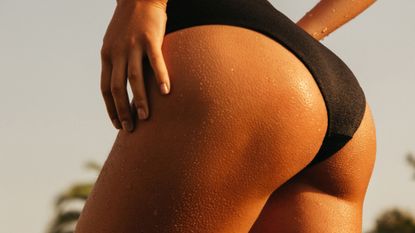 (Image credit: Getty Images)
It's officially spring - which, if you're someone who experiences leg rub, means it's nearly time to stock up on chafing cream.
Thigh chafing will affect almost all women at some point and is a totally normal (not to mention common) side effect of hot weather. It normally happens as temperatures soar and you ditch your jeans in place of a floaty summer dress or skirt.
While it's totally normal and happens to the best of us, for some, it can feel like there's no getting away from it. It's not pleasant and can be uncomfortable, leaving you feeling itchy and sore with red raw patches between your legs.
That's where our edit of the best chafing cream comes in. Skip subtly trying to tuck your dress between your legs and shop our edit of the best creams to aid your issue, plus read expert tips on how to avoid thigh chafing altogether.
Don't miss our guide to the many Sudocreme uses, while you're here.
Chafing cream is the key to banishing summer thigh rub - 13 best products
So, what is thigh chafing?
Thigh chafing is the result of the skin between your legs rubbing and causing irritation. Why does this happen? Well, during the hotter months, we sweat more, which can therefore cause friction and rubbing between your thighs.
Some people experience slight discomfort while others find they get rashes. The repeated rub can also cause the skin to break and make it feel painfully raw.
As a runner, I sometimes get thigh and armpit chafing - which is why I started investing in the below. My two go-tos are Vaseline and BodyGlide - the latter is particularly great for long-distance running as it doesn't sweat off - but I've tried and tested all of the below and they get my seal of approval.
Best chafing cream products to shop now
The easiest ways to prevent thigh chafing come in the form of a cream, balm or garment that acts as a barrier.
If you opt for a cream or balm, remember to apply it between your legs - or on the areas that need protection - before you head out. FYI, any creams, gels, or balms that offer lubrication will reduce the friction, soothe your skin, and protect you from the get-go. Thigh chafing? More like bye chafing.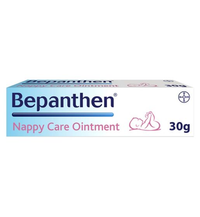 Bepanthen Thigh Chafing Cream, £7 | Amazon
This well-known nappy rash cream and ointment is created for babies and you can tell - it's soothing and makes your skin feel super soft. I liked that it created the perfect moisturising barrier between the rubbing skin, was affordable, plus lasted me for around eight months.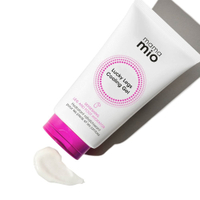 Mama Mio Lucky Legs, £20.00 | Amazon
Designed for pregnancy but for all chafing situs, I liked that this gel is cooling and therefore one of the better options for relieving that hot, itchy feeling thigh rub can sometimes cause. A higher price point, but a good investment.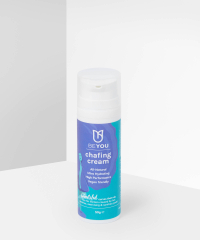 BeYou Anti Chafing Cream, £11.32 | Amazon
Next up, I tried the BeYou anti-chafing cream. I really liked that the ingredients list is all-natural, vegan, and includes the likes of lavender and coconut oil. I found it to be more breathable than other options but also needed to apply it more regularly, too.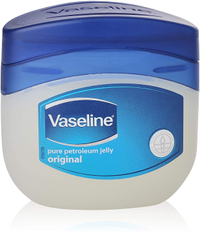 Vaseline Original Pure Petroleum Jelly, £1.43 | Amazon
As simple as it comes, Vaseline is the OG way of preventing your thighs - or any other part of your body, for that matter - from chafing. I first tried this when I was about 14 years old and have used it most summers since, because I know I can rely on it for instant protection without the price tag.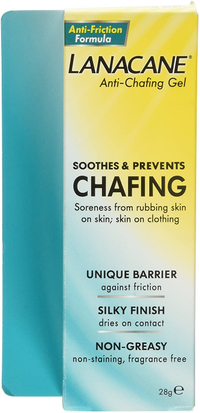 Lanacane Anti-Chafing Gel, £6.29 | Superdrug
Another fairly budget-friendly product, I found the Lancane gel soothing. It did indeed prevent chafing and offer long-lasting relief, as it promised on the packet. Plus, as Sustainability Editor, I liked that the product has one of Amazon's 'Climate Pledge Friendly' badges, indicating it has credible sustainability certifications. Buy for a

BodyGlide Unisex Anti Chafe Balm Stick, £18.56 | Amazon
If you're looking for a stick that quite literally glides on and protects your thighs all day, give BodyGlide a go. I've used it loads for running and it never disappoints. While it is a little pricey, I found that it lasts all day and doesn't need to be reapplied, no matter how sweaty or clammy you get.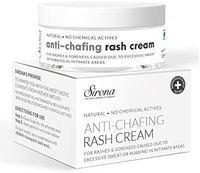 Sirona Natural Anti Chafing Rash Cream, £9.99 | Amazon
After a more natural balm? I tried the Sirona natural rash cream with no chemical additives. It was easy to apply, soothing, and non-scented - it wasn't overpowering, which I liked. I also liked that it also helped my already chafed skin to heal, too.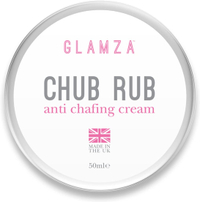 Glamza Chub Rub Anti Chafing Cream, £4.35 | Amazon
With nearly 400 reviews and an average of four stars on Amazon, I was excited to try what Glamza calls their "unique anti-friction formula" - and it really works. The key standout for me was the fact it didn't stain (and I mean didn't mark my clothes at all).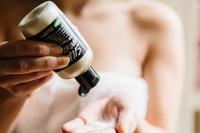 Lush Silky Underwear Dusting Powder, £10 | Lush
Not a chafing cream, but a damn good powder that I love using and have since bought again. A bit like talcum powder, but better smelling, this dusting product from Lush was soft and silky, and I was pleasantly surprised at how long it lasted, too. I also thought it felt a bit nicer to apply than, say, gel.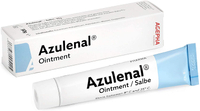 Azulenal Ointment, £12.10 | Amazon
Ok, so this one won't prevent chafing but it is great for treating sore skin when you've already experienced it. I liked that it's specifically developed for use near sensitive genital areas, and helps to relieve sores, skin redness, skin irritation, and psoriasis, too. Medical grade treatment? Sorted.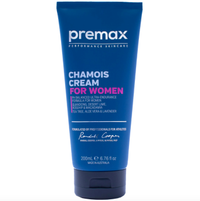 Premax Chamois Cream, £14.99 | Premax
Sporty and want to avoid the dreaded chub rub? Another one I've tried and rate is Premax's chamois cream. A mix between Bodyglide and Lush's dusting cream, it's a bit like suncream but for your chafe. I liked that it promises anti-bacterial protection and lasted over the course of a sweaty two-hour run.

If creams, balms, or powders aren't your thing, then fear not. There are a couple of different items you can wear under your dress or skirt that will keep the skin separated and no one will be any the wiser.
Anti-chafing shorts, we're looking at you.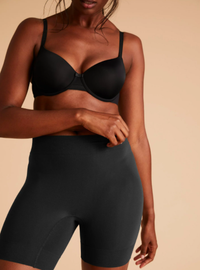 M&S Collection Cool Comfort™ Anti-chafing Shorts, £16.00
I liked that these anti-chafing shorts act as a thigh barrier and include cool comfort technology which will keep you feeling fresh and free all day. They come in three colours – black, white and almond – and I thought were a bargain at only £12 a pair.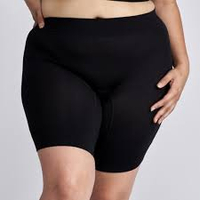 Modibodi Anti-Chafing Short, £30.00 | Modibodi
Fun fact: these Modibodi anti-chafing shorts also hold up to 15ml of period blood or sweat, and still felt light-weight, absorbent, and protective. Neat.

Or, if you're looking for a cheaper thigh barrier alternative, you could also get a pair of regular tights and cut them at the knee. You'll end up with breathable and light tights-shorts that you can wear under your clothes. You heard it here first.
How do you get rid of chafing fast?
First, gently clean the area with water, ensuring that your skin is dry before applying any products (this reduces the risk of infection if the skin is broken).
Then, apply a healing cream like Benpanthen. Top tip: allow the product to soak in and soothe the irritated skin. Often, it's best to apply it before bedtime and let it soak in overnight to really reap the full healing benefits.
Still sore after applying overnight? Wear the next day to work and be sure to wear trousers to stop any further rubbing from occurring.
Celebrity news, beauty, fashion advice, and fascinating features, delivered straight to your inbox!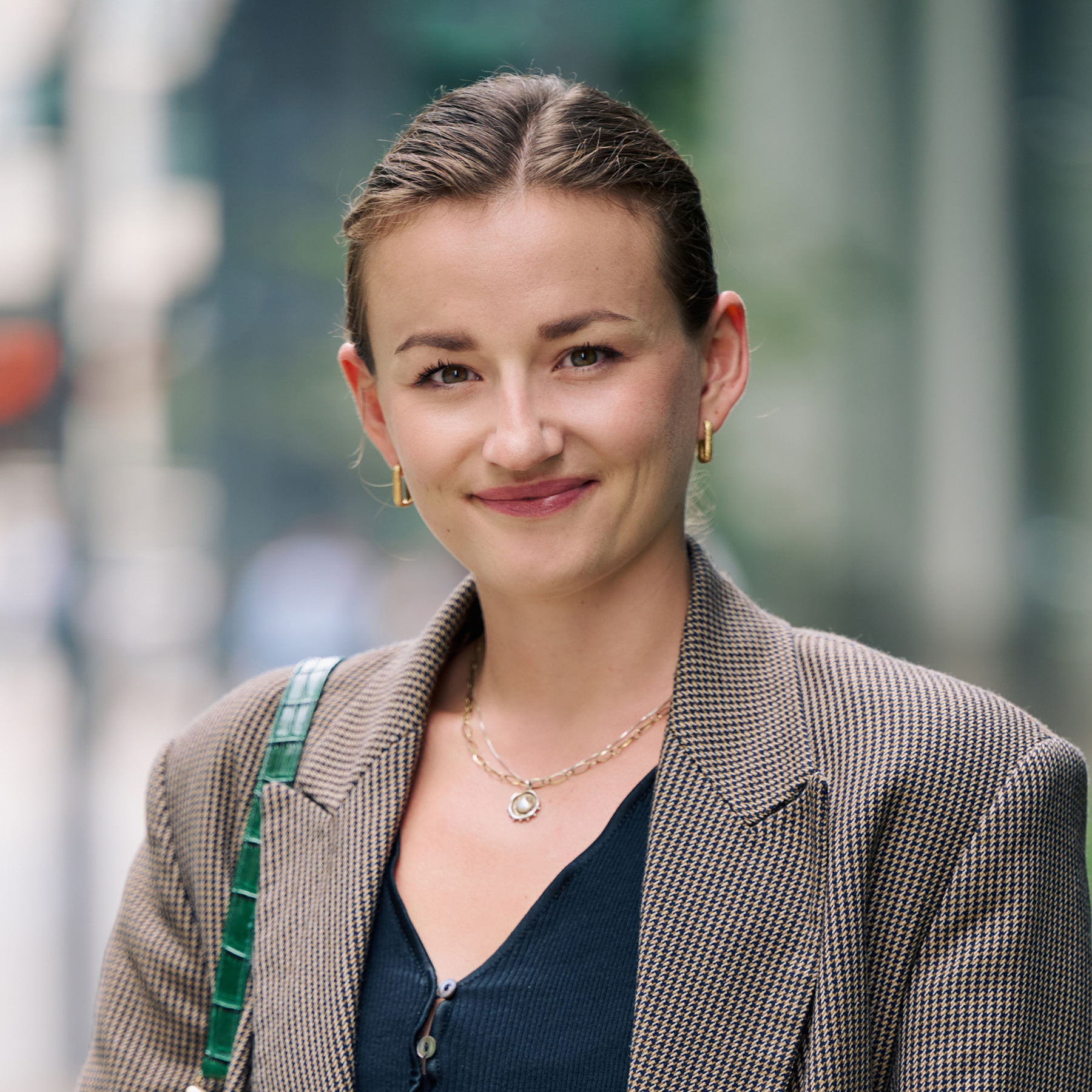 Health, Sustainability and Relationships Editor
Ally Head is Marie Claire UK's Health, Sustainability, and Relationships Editor, eight-time marathoner, and Boston Qualifying runner. Day-to-day, she works across site strategy, features, and e-commerce, reporting on the latest health updates, writing the must-read health and wellness content, and rounding up the genuinely sustainable and squat-proof gym leggings worth *adding to basket*. She regularly hosts panels and presents for things like the MC Sustainability Awards, has an Optimum Nutrition qualification, and saw nine million total impressions on the January 2023 Wellness Issue she oversaw, with health page views up 98% year on year, too. Follow Ally on Instagram for more or get in touch.