These were the big talking points of 2016 (some trivial, some very much less so)
Looking back at the good (and the bad) of a very eventful year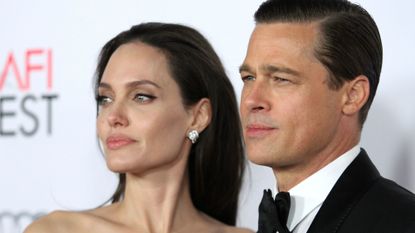 Looking back at the good (and the bad) of a very eventful year
It's safe to say that 2016 will certainly go down in history. Between Brexit, Donald Trump and the loss of some celebrity greats like David Bowie and Alan Rickman, this year's been a bit of a shambles. But, some good stuff happened, too: Great Britain came out pretty damn victorious at the Rio Olympics, Leonardo DiCaprio finally won an Oscar and the Queen turned 90. Here, we take a look back at the year that's just been, from the good, the bad, and the ugly...
JANUARY 2016
Anne Hathaway fought back against the paparazzi In January 2016 a very pregnant Anne Hathaway kicked off the year of the woman, taking to Instagram to post the bikini picture to end all others. 'So, posting a bikini pic is a little out of character for me' she captioned it, 'but just now while I was at the beach I noticed I was being photographed.' She continued, 'I figure if this kind of photo is going to be out in the world it should at least be an image that makes me happy (and be one that was taken with my consent. And with a filter :).'
David Bowie died aged 69 David Bowie passed away on 10th January after an 18-month battle with cancer, prompting an outpouring of grief – his death was to be the first of many sad losses this year, including Prince, Alan Rickman, Victoria Wood, Muhammad Ali, Caroline Aherne, Sir Terry Wogan and Leonard Cohen.
FEBRUARY
Leonardo DiCaprio finally won his Oscar After being nominated for his first Academy Award at the age of 20, Leo finally took home the gold this year in (possibly) the most built-up Oscar win of all time. Since his original nomination 21 years ago, he has racked up six noms (and five Oscar snubs), but this February he finally bagged the award for Best Actor for his role in The Revenant - and this is how the internet reacted to Leonardo DiCaprio winning an Oscar.
We found out wine before bed was (sort of) good for us In some of the best news (not just this year, but ever), scientific proof emerged that drinking wine before bed can actually help you lose weight. How? It's all thanks to a magical chemical in wine called resveratrol which stops fat cells gaining more fat. Additionally, the calories in an evening glass of wine will help keep you full and reduce the need to have a late-night snack - one of the most common reasons for weight gain.
MARCH
We busted this irritating bit of TV sexism The hidden sexism of where Breakfast TV presenters sit, with the man usually allocated the 'power position' on the left-hand side and the woman was something we hadn't noticed until this year. Does it mean anything? Well, yes actually, it does. When we watch television, our eyes naturally pan left to right, as we would read a page, automatically giving the man the highest position of authority. Time for a shake-up.
APRIL
Queen Elizabeth II turned 90 The Queen celebrated her 90th birthday on April 21st - the celebrations stretching into the summer months with beacons lit across the country to honour the UK's longest reigning monarch. She shared the spotlight with her seven great-grandchildren, releasing an adorable photo of them all together, and she even got GBBO 2015 winner, Nadiya Hussain, to make her a birthday cake.
MAY
This breastfeeding mother became an internet sensation 21-year old mother, Naomi Jael Covert, became an overnight internet sensation after uploading an Instagram picture or herself breastfeeding her 10 month old son at a friend's wedding. The post racked up a whopping 14.6k likes and thousands of comments and she even shut down some negative comments by posting: 'I also fed my son at the church ceremony IN the church. Here in Germany people don't get mad about it. It is NORMAL. Nothing rude or bad about it. This is why I have breasts! Cause God gave me boobs for feeding my babies.'
JUNE
The world mourned for Orlando after the Pulse nightclub shooting In the early hours of Sunday 12th June, the Orlando mass shooting in gay nightclub Pulse left 49 people dead and 53 more injured. The gunman, named as Omar Mateen, 29, had pledged allegiance to ISIS and was shot dead by police. The world reacted to the terrorist attack, America's worst since 9/11, with a mass outpouring of love, illuminating national monuments and voicing support on Twitter with the hashtag #LoveWins.
MP Jo cox was murdered Jo Cox, the Labour MP for Batley and Spen, was murdered in a hate crime on June 16th, just a week before the EU referendum. The mother of two, a prominent 'Remain' supporter, was leaving a constituency meeting when she was attacked in an act of political extremism, shot three times and stabbed 15 times, as her attacker shouted 'Britain First'. 'She was a politician and she had very strong political views', said her husband Brendan in memory of Jo, 'I believe she was killed because of those views.'
Britain voted for Brexit On June 24th, Britain voted to leave the European Union, throwing the country into economic and political unrest. The narrow split - 52% voting for a Brexit against 48% voting to remain in the EU – lead to Prime Minister David Cameron announcing his resignation hours after the Brexit result was announced. 'It has been the greatest honour of my life to serve as prime minister for the last six years and to serve as leader of my party for the last 11 years,' he told the gathered press. 'As I leave for the last time my only wish is continued success for this very great country that I love so very much.'
Major Tim Peake returned to Earth After a six-month stay on the International Space Station, UK astronaut Major Tim Peake returned to Earth in June. Landing in a Soyuz capsule with two other crew members, he touched down in Kazakhstan at 10.15am, then flew on to the European Astronaut Centre in Cologne, Germany. Looking back on the journey to earth, Tim Peake described it as 'the best ride I've been on - ever', going on to add that 'the smells of Earth are just so strong.'
JULY
Theresa May became our second female Prime Minister Following David Cameron's post-Brexit resignation and the upheaval that ensued, Conservative MP Theresa May gained fast-tracked entry to the highest political office in the country. Appointed Britain's second female Prime Minister on 13th July, she has become the 12th PM to take the position during the Queen's reign. And the stylish new Sam Cam? Theresa's banker husband, Philip May - his style file including red ties, linen and hipster shades.
Nice was targeted by a terrorist attack on Bastille Day Bastille Day ended in tragedy this July when a white lorry ploughed into people enjoying the festivities along the Promenade des Anglais in the southern French city of Nice, killing 84 people. This attack was the third to hit in France in just 18 months. 'Human rights are being denied by terrorists, France is clearly their target,' announced French President François Hollande. 'The nature of terrorism cannot be denied. The perpetrator has been killed, we do not know whether he had any accomplices.' The world reacted to the Nice attack with global vigils as French locals laid flowers for the dead and took part in three days of national mourning.
AUGUST
Emma Watson introduced us all to OMGyes Speaking to Gloria Steinem at a London conversation event, Emma Watson revealed that she subscribes to OMGYes: the sex education website. The new site is stocked with instructional videos on how to make women orgasm. 'I wish it had been around longer. Definitely check it out,' said Watson. 'It's an expensive subscription but it's worth it.' The site smashes taboos surrounding female sexuality and treats the female orgasm with an unprecedented seriousness, tackling the complexities surrounding the ways in which women experience pleasure with honesty and no shame.
The Rio Olympics happened Rio's Olympic Games took place over the summer of 2016, with Team GB emerging victorious in second place with 27 gold medals, 23 silver and 17 bronze. Andy Murray predictably stole the show, and after winning his second gold medal in the men's singles tennis tournament, reminded John Inverdale that women exist. When the commentator stepped forward to tell Murray 'you're the first person to win two gold medals' Murray quickly reminded Inverdale that, in fact, he wasn't. 'Venus and Serena [Williams] have won four each,' he shot back. Go Andy.
SEPTEMBER
Brad Pitt and Angelina Jolie filed for divorce In news that broke the hearts of Jolie-Pitt fans across the globe, it was announced that Angelina Jolie had filed for divorce from Brad Pitt, citing irreconcilable differences and ending their 11-year relationship. Brad's Allied co-star Marion Cotillard found herself caught up in the media storm when rumours began circulating that the pair may have had an affair. She quickly took to Instagram to deny these rumours.
OCTOBER
We thought Leonardo DiCaprio got engaged and then realised he didn't… Before his apparent 'super casual' relationship with Sports Illustrated model Nina Agdal, the Oscar winner was rumoured to have proposed to his previous girlfriend Kelly Rohrbach after a whirlwind four-month romance. 'Leonardo DiCaprio engaged?!', we hear you cry. Yes, apparently he was. But now he's not. Oh.
But Shia Labeouf did get married The 30-year-old Transformers star married his long-term girlfriend Mia Goth in a ceremony live streamed by Shia himself. Taking place in the themed wedding chapel Viva Las Vegas, the ceremony included pink Cadillacs, hula dancers and some unconventional vows as the couple, wed by an Elvis impersonator (naturally), promised to 'adopt one another's hound dogs, not to wear their blue suede shoes in the rain and to give each other a hunk, a hunk of burning love'.
Great British Bake Off left the BBC and people weren't happy After seven series on the BBC, the rights to Great British Bake Off were sold by Love Production to Channel 4 for a whopping £75million. In a statement, the BBC said: 'GBBO is a quintessentially BBC programme. We hope Love Productions change their mind so that Bake Off can stay ad free on BBC One.' Hosts Mary Berry as well as Mel and Sue seemed to agree, all confirming that they would not be following the show to Channel 4. What will GBBO be without the presenting duo's innuendos and Mary's colourful bomber jackets? We'll find out next year.
NOVEMBER
Donald Trump was elected President Donald Trump was elected the 45th President of the United States, shocking the world as he defied pre-election polling to take the White House on 8th November. His unexpected triumph marked the end of his 10-month presidential race against Democratic candidate Hillary Clinton – surely going down in history as one of the most divisive campaign battles of all time. The question on everyone's lips is, now that Trump won: what happens now?
Barack Obama got a new house With their time in the White House drawing to a close, Barack and Michelle Obama have had to look for a new home. Intending to stay in the D.C area until eldest daughter, Malia, finishes high school, the Obamas found their new rental home in the exclusive Kalorama neighbourhood of Washington D.C. Their new pad boasts nine bedrooms and eight and a half bathrooms - and the pictures are gorgeous - although after 7 years living in the White House their standards were bound to be high.
DECEMBER
Cruz Beckham released his debut Christmas single 2016 was also the year that Cruz Beckham stepped into the spotlight, first winning our hearts singing in a video posted to his dad's Instagram account back in April. Over 6 months later, 11-year-old Cruz has been signed to the same management as Justin Bieber, releasing his debut single this month – yes, it's a festive one. If Every Day Was Christmas received its first radio play on Capital FM this week. The single is available to download right now, and all proceeds will go towards Global's Make Some Noise charity, which supports disadvantaged young people in the UK.
The Queen gave us great-grandma goals In a rare interview in the ITV documentary Our Queen at 90, the Duchess of Cambridge gave us all great-grandma envy by sharing anecdotes about the Queen and her relationship with her family. 'The Queen is very fond of Charlotte and takes an interest in what she gets up to', Kate explained, going on to describe what sleepovers are like for George, 3, and Charlotte, 1, when they visit their great-grandmother at the palace: 'Every time we stay with her, she leaves a little gift for George and Charlotte in their rooms. I think that just goes to show her love for [the children] and for the family.'
George Michael dies aged 53
It was announced late in the evening on Christmas Day that legendary singer and music icon George Michael had tragically passed away aged 53-years-old at his Oxfordshire home. A flurry of tributes to George Michael from fans across the globe flooded in on social media almost as soon as the news broke.
Carrie Fisher dies aged 60
However, Christmas 2016 would not only see the passing of George Michael but on the 27th of December, it was announced that actress, writer and memoirist Carrie Fisher had sadly died after suffering a heart attack but four days prior.
Debbie Reynolds dies aged 84
But just one day after the tragic loss of Carrie Fisher, Fisher's own mother and legendary Hollywood actress Debbie Reynolds also passed away. The Singin' In The Rain star's death was confirmed by her son Todd Fisher, who released the following statement: 'The last thing she said this morning was that she was very, very sad about losing Carrie and that she would like to be with her again. Fifteen minutes later she suffered a severe stroke.'
Celebrity news, beauty, fashion advice, and fascinating features, delivered straight to your inbox!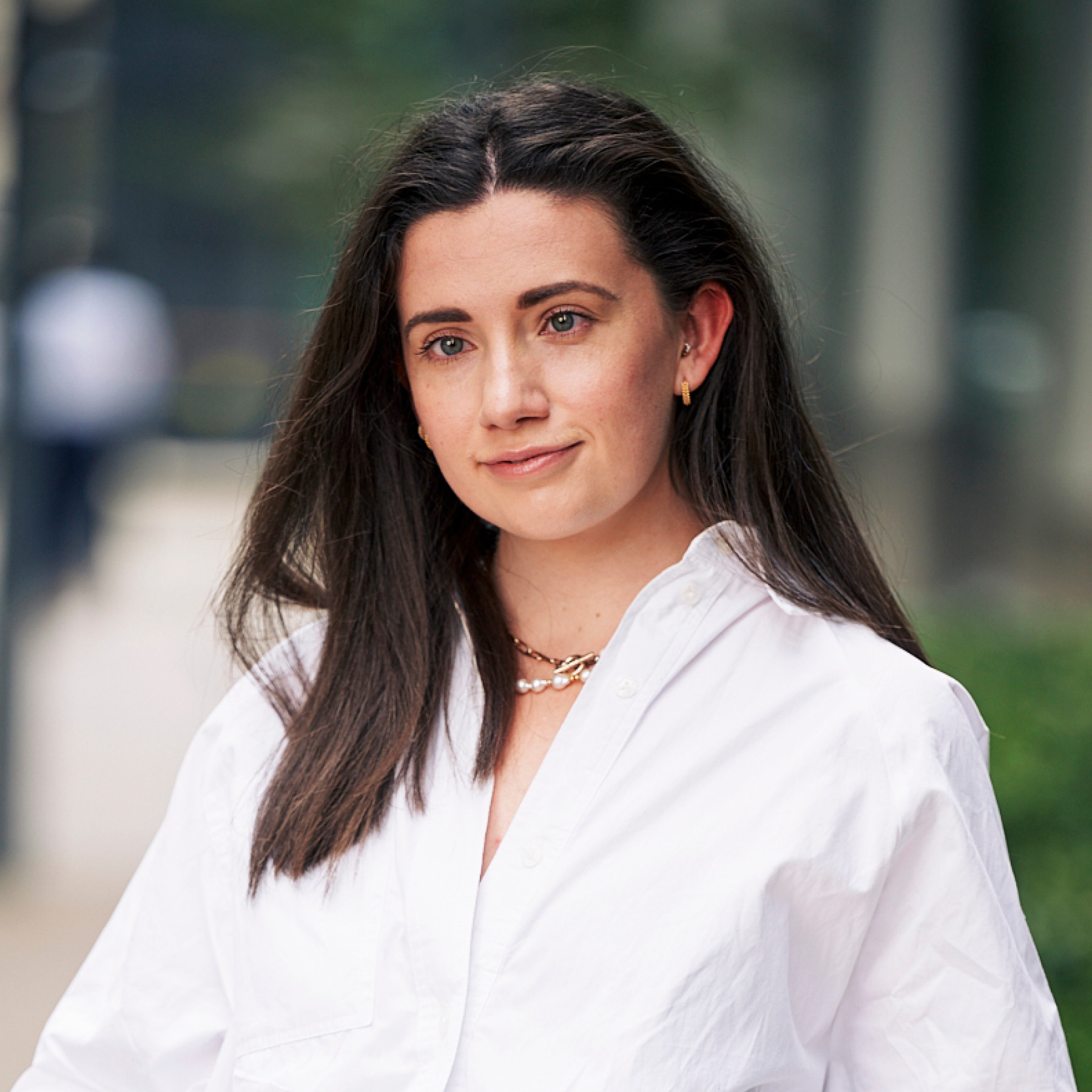 Jenny Proudfoot is an award-winning journalist, specialising in lifestyle, culture, entertainment, international development and politics. She has worked at Marie Claire UK for seven years, rising from intern to Features Editor and is now the most published Marie Claire writer of all time. She was made a 30 under 30 award-winner last year and named a rising star in journalism by the Professional Publishers Association.