I wore a different perfume almost every day last month—these 6 earned me the most compliments
Perfumes that'll prompt an "ooh, you smell good"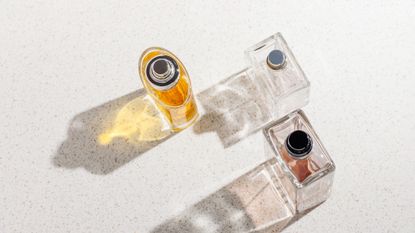 (Image credit: Getty Images)
There really are few better indications that you've chosen a cracking fragrance than getting a "you smell good" or "what perfume are you wearing?" from whoever you're spending the day or evening with. This got me thinking about which scents are the best perfumes for compliments.
I'm extremely lucky in that I get to test lots of the best perfumes as part of my job as a beauty editor, but when I'm not doing so I do have a preference for certain types of fragrances. I love woody scents; I like musky perfumes; heavily citrus fragrances do not suit me; and I'm rarely drawn to anything extremely sweet and fruity.
As a fun little fragrant experiment, I decided to wear a different perfume almost every day last month to see which ones got the most attention. I tried scents I'd smelled before and some that were completely new to me, spritzing everything from niche perfumes to well-known crowdpleasers. I wore both expensive perfumes and more affordable buys, with options from pretty much every fragrance family. Here are the ones that got the most attention, plus one or two that have always got me compliments thrown in for good measure.
1. Phlur Not Your Baby
Phlur Not Your Baby Eau de Parfum
Specifications
Key notes: Mimosa, violet, cardamom, bergamot, vanilla, tonka bean, sandalwood
Phlur burst onto the scene with its viral sensation Missing Person, which I do quite like but just doesn't last on my skin. This one, however, does. Not Your Baby is a bit sweet and a bit spicy, starting off with floral and aromatic notes like violet, mimosa and cardamom before settling into something more warming. The base of sandalwood, tonka and vanilla—which isn't at all sickly—hangs around for a few hours, and it definitely caught people's attention. I think it's quickly becoming the next cult favourite.
2. Parfums de Marly Darcy
Parfums de Marly Darcy Eau de Parfum
Specifications
Key notes : Rose, jasmine, praline, musk, patchouli
As you'd expect from this fine fragrance house, Darcy is a very sophisticated scent, and has a luxurious price tag to match. There's a little bergamot and orange when you first spritz, but not what I would describe as being 'in-your-face' citrus. It's floral but has a lot of depth—when paired with praline, the patchouli and musk base makes for something that I found lasts very well on the skin.
3. Sana Jardin Sandalwood Temple
Sana Jardin Sandalwood Temple Eau de Parfum
Specifications
Key notes: Sandalwood, cedar, vetiver, vanilla
For the uninitiated, Sana Jardin is described as a 'socially conscious' fragrance house, providing the female harvesters in its supply chain with more work opportunities through making and selling their own products—which are made from what would otherwise be their waste materials. Sandalwood Temple is a comforting and warming blend of bergamot, cedarwood, sandalwood, guaiacwood and a little vanilla. It's impressively long-wearing; I could still detect it on my skin the morning after I applied it. It is quite earthy, but it's a great one to have in your fragrance wardrobe for layering as well as solo wear.
4. Malin + Goetz Strawberry
Malin + Goetz Strawberry Eau De Parfum
Specifications
Key notes : Strawberry, bergamot, pink pepper, musk, jasmine, cedarwood, orris root
I'll admit, I had some concerns that this perfume was going to be very, very sweet and therefore not my vibe. I had flashbacks to Natural Collection's Strawberry Body Spray, but this is not that. It does open with a hint of strawberry, though it's fresh rather than sickly sweet, but quickly develops into something fresh, not unlike the best skin scents. It's kind of addictive with its musk, jasmine and pepper, and has a similar feel to Glossier You—so if that's your vibe you'll really like it.
5. Jo Malone London Myrrh and Tonka
Jo Malone London Myrrh and Tonka Cologne Intense
Specifications
Key notes: Lavender, honey, camphor, myrrh, tonka bean
Jo Malone London's Colognes Intense are made with richer and often precious ingredients, and therefore tend to make more of an impact and last longer on the skin. Myrrh and Tonka is deliciously rich, ambery and warming—the lavender and honey at the beginning is subtly sweet before getting to the rich and fragrant myrrh and tonka that give it its name. It has good projection, too, which is no doubt why it gets so many compliments. It's one I'll always go back to.
6. Tom Ford Soleil Blanc
6. Tom Ford Soleil Blanc Eau de Parfum
Specifications
Key notes : Pistachio, cardamom, ylang-ylang, amber, tonka
I'm conscious that 'like sunshine, bottled' is a really, really overused phrase when describing perfume. The problem is, Tom Ford Soleil Blanc really does smell like that; very few other fragrances make me think of a sun-soaked holiday in the same way (though you can of course wear it all-year-round). With pistachio, cardamom, ylang-ylang, amber and tonka bean, it's got that addictive quality to it and is an icon in its own right. You probably won't be the only one in your social circle who knows about it, but people will notice how great you smell.
Celebrity news, beauty, fashion advice, and fascinating features, delivered straight to your inbox!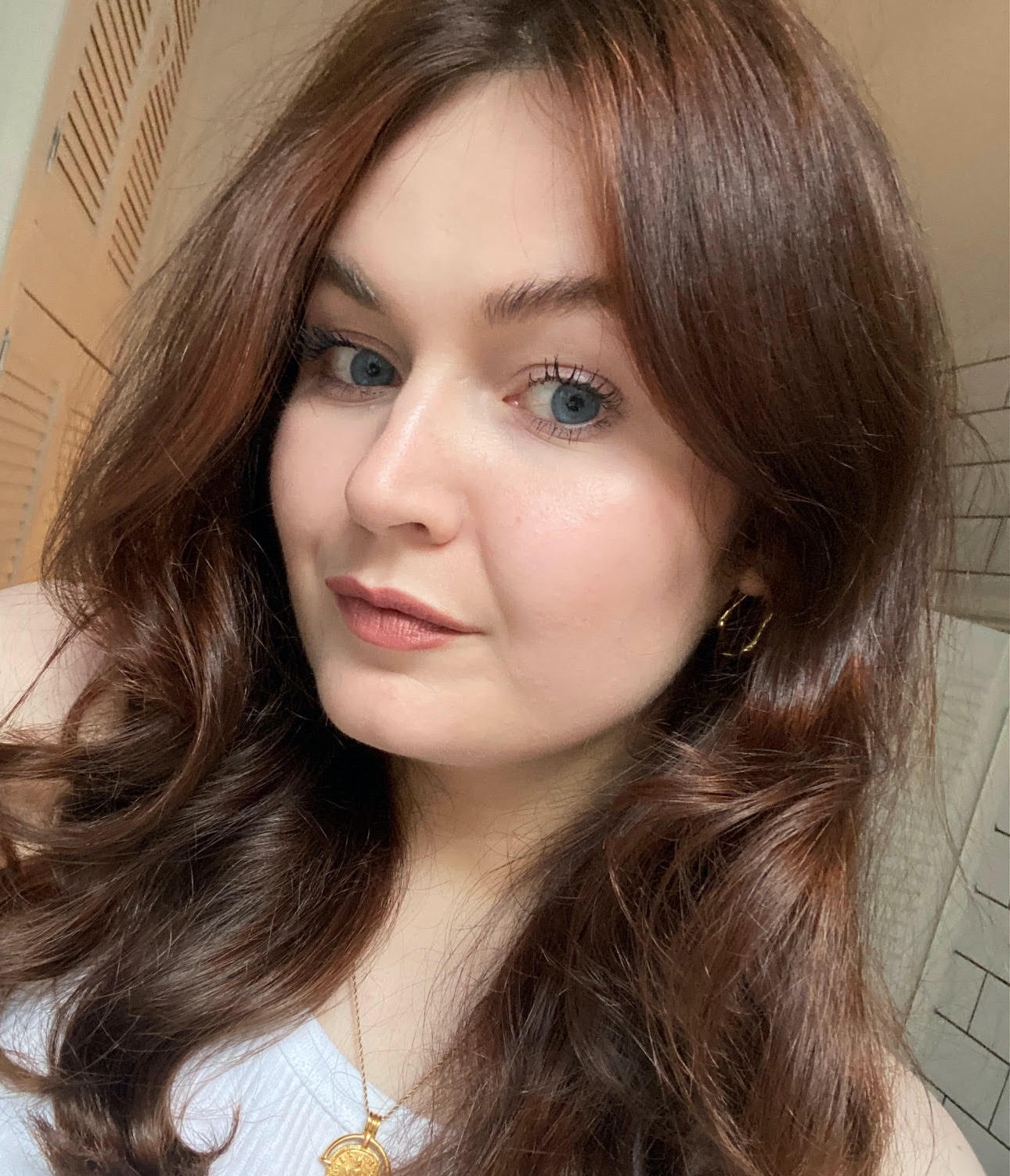 Lucy is a freelance beauty editor and contributor at Marie Claire, and has written for titles including Glamour, Refinery29, Popsugar, woman&home and more. She was previously Marie Claire's junior beauty editor. During her career, she's covered everything from backstage beauty at fashion week to interviews with famous faces like Drag Race royalty and Little Mix. As for her beauty ethos, she's a big advocate for not having to spend a fortune on beauty products to get good results, and when she's not got beauty on the brain you'll find her reading or hanging out with dogs.