I live for woody perfumes and these are the 8 that I currently have on rotation
The perfect pairing for cosy season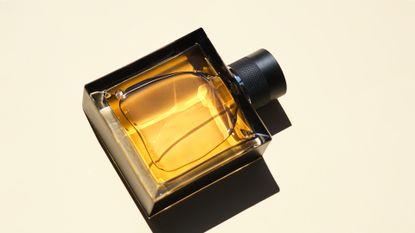 (Image credit: Getty Images)
When it comes to the best perfumes for women, woody perfumes are the kind I'm most drawn to. Essentially, what I want is to smell like some kind of fragrant imagining of a really chic library (my taste in scented candles at home is very similar). So as you can imagine I've spritzed and worn rather a lot of these scents in my time.
If you're yet to be convinced of their brilliance, woody perfumes are great for so many reasons. They can work well for both daytime and evening wear and, if you're somebody who likes to match their perfumes to the seasons, notes like cedar, sandalwood, patchouli and oud are ideal for this time of year. Not only that, they often make for pretty long-lasting perfumes.
Usually going hand in hand with spicy, ambery and musky notes they also have a lot of depth, but I think they can be really cosy and comforting, too. Below you'll find eight of my current favourites, featuring both new launches and longer-standing classics.
The best woody perfumes to shop now
1. Maison Margiela Replica Autumn Vibes
Maison Margiela Replica Autumn Vibes Eau de Toilette
Best crisp woody perfume
Specifications
Key notes : Pink pepper, cardamom, carrot seeds, nutmeg, olibanum, cedarwood, moss, fir balsam
This is an absolute joy of a spicy woody scent that, just like its name suggests, conjures autumn walks through crunchy leaves. Opening with a little hit of pink pepper and cardamom, it's all fragrant cedarwood and earthy moss. Despite being an eau de toilette, it's also surprisingly long-wearing—I find it's still detectable on the skin seven or eight hours after I've first applied it. Gorgeous.
2. Phlur Somebody Wood
Phlur Somebody Wood Eau de Parfum
Best sweet woody perfum
Specifications
Key notes : Bergamot, cyclamen, saffron accords, sandalwood, amber
Much to the joy of fragrance fans, Phlur finally came to the UK last year. And while TikTok-famous Missing Person has had the most airtime, there are other gems in its line-up that aren't to be missed. There's a hint of sweetness along with that comforting sandalwood and ambery vibe. Shopping tip: each fragrance comes in a 9ml bag-sized atomiser if you don't want to commit to the full-size straight away.
3. Byredo Mojave Ghost
Byredo Mojave Ghost Eau de Parfum
Best fresh woody perfume
Specifications
Key notes : Ambrette, nesberry, magnolia, sandalwood, violet, cedarwood, vetiver, musks
I've been a fan of Byredo's Super Cedar for years but only tried the super popular Mojave Ghost recently, and I've gone back to it time and again. It's a lot of notes that I love in one bottle and feels less 'classically' woody—there's cedar and sandalwood along with floral notes like violet and magnolia, plus musks and amber. It wears down to a slightly creamy base that's extremely wearable and addictive.
4. Victoria Beckham Beauty Suite 302
Victoria Beckham Beauty Suite 302 Eau de Parfum
Best expensive-smelling woody perfume
Specifications
Key notes : Black cherry, red peppercorn, rose centifolia, midnight violet, musk, papyrus, tobacco leaf
I'm sure you'll agree that Victoria Beckham having fragrances within her beauty brand just makes sense. All three of the new scents actually feature woody notes, but Suite 302 is a real statement. Quite heavy on the leather and cut with black cherry and rose, it's punchy in a rich-smelling perfume sort of way. An excellent evening option if you want to rake in the fragrance compliments.
5. Escentric Molecules Molecule 01
Escentric Molecules Molecule 01 Eau de Toilette
Best skin-like woody perfume
Molecule 01 has been around for coming up to two decades and arguably needs no introduction. Centred around Iso E Super, it has a cedar-y feel to it. It doesn't project particularly far, and people often say that others can smell it on them more than they can smell it on themselves, but it's an absolutely classic that features in many fragrance enthusiasts' collections. It's a nice one for everyday wear and great for fragrance layering, too—consider it your woody skin scent.
6. Diptyque Tam Dao
Diptyque Tam Dao Eau de Parfum
Best comforting woody perfume
Specifications
Key notes: Cypress, sandalwood, ambergris, rosewood
Executive Beauty Editor, Shannon Lawlor, considers Diptyque's Tam Dao one of her ride or die, signature perfumes (along with the brand's Orphéon), but I tried this fragrance for the first time earlier this year and I'm still think about it months later. Yes, Orphéon is lovely, but of all the Diptyque fragrances I've tried this is probably my favourite. Cypress, cedar and myrtle accompany a strong sandalwood presence that lingers really nicely. I find it really comforting to wear.
7. Jo Loves Ebony & Cassis
Jo Loves Ebony and Cassis A Fragrance
Bets fruity woody perfume
Specifications
Key notes : Blackberry, cassic, nutmeg, myrhh, date, patchouli, cedarwood
This fragrance is kind of the perfect balance of fruity and woody. It has a really juicy quality to it thanks to the blackberry and cassis, as well as warming notes of myrrh and nutmeg—but that woodiness still very much comes through in the drydown thanks to the cedarwood.
8. Tom Ford Oud Wood
Tom Ford Oud Wood Eau de Parfum
Best intense woody perfume
Specifications
Key notes: Rosewood, sandalwood, spices, oud, amber, tonka bean, vetiver
Often thought of as being a more typically masculine fragrance, Tom Ford's Oud Wood just smells sophisticated and expensive. It's incredibly warming with the spices, amber and tonka bean, while the rich ouds give it that trademark luxurious feel and good staying power. You can see why it's a classic of the woody perfumes world.
Celebrity news, beauty, fashion advice, and fascinating features, delivered straight to your inbox!