If you don't like smelling like everyone else, here's 11 little-known perfumes I lean on as a beauty editor
The brands I turn to for special scents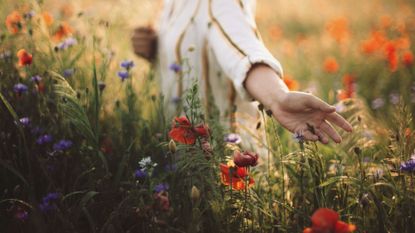 (Image credit: Getty Images / Royalty-free)
As a beauty editor, I can tell you one thing for sure. With an exception for Maison Francis Kurkdjian's Baccarat Rouge 540 (though I'm sure there are plenty of you that'll argue with me on this too), no one wants to smell like everyone else. It's not called a signature scent for nothing.
Although we'll always have the classic expensive perfumes (and the most popular perfumes) in our fragrance wardrobe to lean on when we need them, I often think the best scents are those you've never heard of.
Thanks to a wider want to support smaller businesses and bigger platforms being available for artisanal perfumers, niche perfumes are on the rise. The result? A sea of stunning, expertly-crafted fragrances that we can almost guarantee no one has heard of when you tell them what you're wearing.
Being a beauty editor, I have access to expert perfumers and their craft, meaning I've tried my fair share of beautiful scents. Out of the hundreds I've tried, I've rounded up the very best and most wearable niche perfumes, no matter your taste.
1. Ffern
Ffern
Reasons to buy
+
Small batch
+
Seasonal perfumes sent straight to your door
Reasons to avoid
-
You have to join waitlist
Ffern is on a mission to change the way you shop for fragrance. A small number of people signed up to Ffern's Ledger get a bottle of perfume made just for them corresponding with the season. Not only is this special for the wearer, but it also creates far less waste; truly celebrating small-batch fragrance. My personal favourite so far has been Spring 2023, reminding me of the anticipation in the air that summer is soon to arrive with colourful clothes coming out of storage and outdoor activities filling the calendar. If I'm in need of a pick-me-up (even if it's pouring rain outside), I turn to this scent for an uplifting, vibrant reminder that it'll soon be spring again. Right now, I'm eagerly awaiting the drop of Autumn 2023.
2. Ruth Mastenbroek Oxford
Ruth Mastenbroek Oxford Eau de Parfum
Reasons to avoid
-
Not for light, floral lovers
If you're a fragrance fanatic then master perfumer Ruth Mastenbroek is by no means unheard of, but her fragrances deserve all the attention. With a mission to bring unique scents to everyone, they're designed to make a statement. I particularly like Oxford, partly because I live in Oxfordshire, but also because it oozes confidence and elegance without being predictable. The strong heart of oud and amber is balanced with vanilla and jasmine for both a familiar yet exciting story.
3. To the Fairest Cécile
To the Fairest Cécile Eau de Parfum
Reasons to buy
+
A beautifully summery scent
Reasons to avoid
-
You want a more traditionally 'masculine' scent
One of the happiest perfumes I own is To The Fairest Cécile. It combines rose (my absolute favourite when done right), bergamot and mandarin for a vibrant, wearable and easy-going fragrance. In the best possible way it reminds me of sunscreen and cocktails with that distinct creamy feel to it, which doesn't quite match the notes. The citrus hits me once the perfume has settled on my skin for a long-lasting, sunny scent.
4. Alûstre Spectre 568 - 147
Alûstre Spectre 568 - 147
Reasons to buy
+
Easy to wear
+
Ultra feminine
This has become my go-to, everyday scent thanks to its familiarity and elegance. With base notes of white musk and sandalwood, combined with rose and bergamot, it's a sexy floral that, quite honestly, makes me feel like I've got my sh*t together. If you want an ultra-feminine confidence boost, this is the one.
5. Mizensir For Your Love
Mizensir For Your Love Eau de Parfum
Reasons to buy
+
You're after a special-occasion perfume
+
Great for date night
Reasons to avoid
-
If you're not a fan of Baccarat Rouge 540
There's nothing niche about this master perfumer—Alberto Morillas—who is behind some of your classic favourites, including Gucci Bloom and Marc Jacobs Daisy. But I find that, day to day, many people don't know that some of his best creations are from his brand, Mizensir. The standout for me being For Your Love, which many have likened to Maison Francis Kurkdjian's Baccarat Rouge 540, but I find it to be much juicier and more playful. It's a scent that works year-round, feeling airy enough to be worn in spring and punchy enough to carry you through winter.
6. Gabar No. 1 Float
Gabar No. 1 Float Eau De Parfum
Reasons to avoid
-
Aren't a fan of earthy scents
Aside from the brand's incredible ethos and inspiration—rooted in Myanmar heritage with profits supporting the community and sustainable practices—Gabar's fragrances are beautifully unique. I often reach for No.1 Float to feel grounded. With notes of bergamot, basil, gardenia, white musk and tobacco, it's fresh yet earthy. If you often find yourself feeling overwhelmed during the day, a spritz of this immediately awakens senses and leaves you feeling mindful and ready to tackle whatever the day presents to you.
7. Maya Njie Tropica
Maya Njie Tropica Eau de Parfum
Reasons to avoid
-
If you don't like a traditional summer scent
If a unique, bright and bubbly scent is what you're after, Maya Njie's Tropica is one for consideration. Opening with vibrant pineapple and softening with musk and sandalwood, this truly reminds me of a tropical paradise but without being sickly sweet or overly coconut-y as a lot of holiday fragrances are.
8. Sana Jardin Tiger By Her Side
Sana Jardin Tiger By Her Side
Reasons to avoid
-
You like subtle, skin scents
This one is definitely more well-known than a lot of others on the list, but I still think the crafts(wo)manship of Sana Jardin makes it feel niche and special. Tiger By Her Side is such a special fragrance to me and truly is as empowering as the brand suggests. On first spritz, it feels punchy, spicy and full of life, but settles down to a confident and balanced fragrance. Wear this when you next need a confidence boost. Oh, and it'll get compliments rolling in, too.
9. N.C.P Olfactive 704 Incense and Musk
N.C.P Olfactive 704 Incense and Musk
Reasons to buy
+
Perfect for cold weather
Reasons to avoid
-
It's punchy, so not for the faint of heart
The most spiciest of the group is my bottle of N.C.P 704 Incense and Musk. For me, this is the perfect accessory to a crisp white shirt. If you wear fragrance to pull you out of that imposter syndrome habit, reach for this spicy number and it'll do the trick instantly. It is definitely one I reach for in the colder weather thanks to its blend of incense, spice, leather and musk. If you love wearing the same scent as your partner, this is an option to consider.
10. Altra Stone Cold Heart
Altra Stone Cold Heart Eau de Parfum
Reasons to buy
+
Beautiful bottle
+
Complex notes
Reasons to avoid
-
Can stain clothes due to dark colour
Firstly, we've got to talk about how beautifully packaged all of Altra's perfumes are. Each scent is housed in a glass bottle that resembles a sculpture, which sits perfectly on a vanity. Not just beautiful in looks but in ethos too, being 100% natural, vegan and cruelty-free and completely refillable, Altra's selection of perfumes are all carefully considered. My personal favourites include Altra Skin (a skin scent that adapts to the wearer for a clean, you-but-better vibe), as well as Stone Cold Heart. The latter because, well, I have a stone cold heart. Just kidding, it's sexy, smoky and creamy all at the same time.
11. Experiential Perfume Club
Experiential Perfume Club
Reasons to buy
+
Sustainable
+
Truly customisable
Reasons to avoid
-
No ultra fancy packaging
There's no perfume quite as niche as creating your very own, and for that I turn to Experimental Perfume Club. If you're someone who wants to avoid smelling like others where at all possible, this is for you. Blend your new signature scent with the help of the in-house experts and choose from a variety of customisation options. Or, if you're not up for flexing your fragrance muscles you can choose from the brand's blended scents. My perfume, Bergamot Noir, was chosen through the formula finder and is up there with my most-worn fragrances to date thanks to the store's refill service.