These 7 perfumes smell unbelievably expensive—and they're all under £50
Affordable luxury, bottled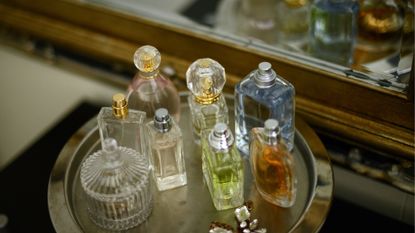 (Image credit: Getty Images)
The best affordable perfumes haven't always been something you'd hear fragrance fanatics shouting about from the rooftops. But in 2023, wearing a cheap and cheerful fragrance doesn't have to mean smelling like Impulse Tease (no shade, she's an icon that will forever hold a place in my heart, but for most of us she's had her time).
As somebody who tests the best perfume for a living, I can safely say that more and more affordable perfumes are holding a candle to those made by premium brands. Sure, they don't often have the same staying power as luxury perfumes, and you'll probably want to top them up once or twice through the day, but shoppers who are on the hunt for a sophisticated scent that doesn't cost the earth now have a lot more to choose from.
So when Marie Claire's Executive Beauty Editor, Shannon tasked me with finding the very best perfumes under £50, I threw myself into the challenge with great gusto. After a lot of spritzing of both big-name high street options and some nicher perfumes, these are the affordable scents that I think are worth checking out.
1. Jones Road Shower Fragrance
Jones Road Shower Fragrance
Best fresh affordable perfume
Specifications
Key notes: Orange blossom, sea spray, neroli, white patchouli
An affordable fragrance that's just hit the virtual shop shelves this month is Jones Road's first scent, Shower, and it's a joy. Founder Bobbi Brown describes it as "the ultimate pick-me-up" that leaves her feeling "revived", and I really can't argue with that. Perfect for those who love fresh perfumes, none of the notes are too in your face, working together for something that's clean, comforting and a little musky.
2. Zara Ebony Woods Eau de Parfum
Zara Ebony Wood Eau de Parfum
Best woody affordable perfume
Specifications
Key notes : Pink pepper, clove, ebony wood
The high-street fragrance collab of dreams came to be when Jo Malone CBE teamed up with Zara for a range of affordable scents. Amalfi Sunray is nice, but if I was only allowed to wear perfumes from one olfactory family for the rest of my days it'd be woody fragrances—so Ebony Woods gets my vote. It's cosy, warming and a little sweet, and a particularly nice one for everyday wear in the autumn and winter months.
3. & Other Stories Moon Fiction Eau de Toilette
& Other Stories Moon Fiction Eau de Toilette
Best fruity affordable perfume
Specifications
Key notes: Ambroxan, sandalwood, peach, musk
We all try not to judge a book by its cover, but I think you'll agree that & Other Stories' fragrances look like they cost a lot more than £29 each. Solar Essay is a lovely, uplifting and sunny citrus scent (one that I know had MC's Shannon hooked when it first launched), but despite not usually being drawn to fruity perfumes, Moon Fiction also got my attention. It's all juicy peaches, ambroxan, musk and sandalwood. My boyfriend said it takes him back to wandering the streets of Crete, which I asked if I could pinch for this piece because that is exactly the vibe: a chilled-out Mediterranean stroll.
4. Pacifica Neon Moon Perfume
Pacifica Neon Moon Perfume
Best smoky affordable perfume
Specifications
Key notes: Jasmine, smoky cardamom, sandalwood
Pacifica's Dream Moon (a very sweet and slightly rosy affair, which is sadly out of stock) may be the talk of TikTok, but Neon Moon is worth investigating if you want something that's punchy, smoky and a bit more of a statement—think cardamom, sandalwood and a little jasmine. It doesn't have the same longevity, but this scent is a little reminiscent of a very famous smoky sandalwood scent from a cult fragrance brand. I'm sure you can guess which one I'm talking about.
5. M&S Sea Salt & Neroli Eau de Toilette
M&S Sea Salt & Neroli Eau de Toilette
Best creamy affordable perfume
Specifications
Key notes : Sea salt, mandarin, neroli, musk
As well as having a treasure trove of a beauty hall, M&S also has dozens of its own perfumes. I've spritzed through quite a few of them, and Sea Salt & Neroli is pretty unique. It's got that creamy quality found in perfumes with sea salt, with the neroli coming through with wear before it settles into a more musky feel. It won't last for hours and hours, but £12.50 for 100ml is not something to be sniffed at (excuse the pun).
6. Philosophy Amazing Grace Eau de Toilette
Philosophy Amazing Grace Eau de Toilette
Best musky affordable perfume
Specifications
Key notes : Bergamot, muguet blossoms, musk
Best recognised for its bath and body products, Philosophy also has a number of affordable perfumes on offer, with Amazing Grace being one of its best sellers. I'd describe this fragrance as being classically feminine; there's something familiar about it and it's very wearable. After an initial hint of citrus when you first spray, it becomes a very floral, slightly sweet affair, wearing down to a musky base.
7. Sol de Janeiro After Hours Perfume Mist
Sol de Janeiro After Hours Perfume Mist
Best sweet affordable perfume
Specifications
Key notes: Blackcurrant, pear, jasmine, vanilla crème, freesia, amber woods, caramelised patchouli
If you've ever smelled the brand's iconic Bum Bum Cream then you've probably correctly guessed that Sol de Janeiro perfume mists are sweet. After Hours, as its name suggests, is a great choice for when you want to dial things up a notch for the evening. With blackcurrant, pear, vanilla crème and caramelised patchouli all at play here, it's a fruity and gourmand mix that packs a punch.
Celebrity news, beauty, fashion advice, and fascinating features, delivered straight to your inbox!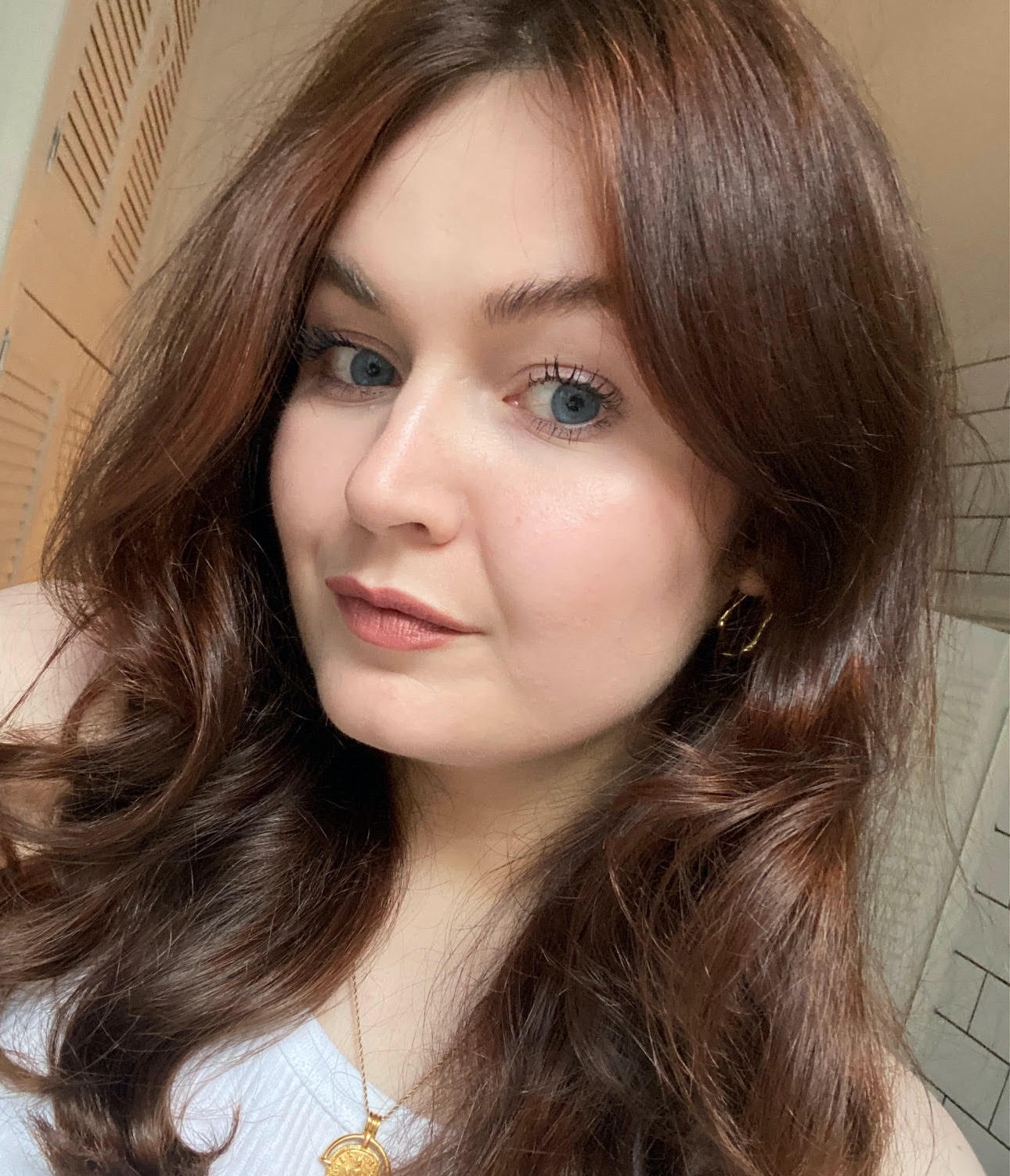 Lucy is a freelance beauty editor and contributor at Marie Claire, and has written for titles including Glamour, Refinery29, Popsugar, woman&home and more. She was previously Marie Claire's junior beauty editor. During her career, she's covered everything from backstage beauty at fashion week to interviews with famous faces like Drag Race royalty and Little Mix. As for her beauty ethos, she's a big advocate for not having to spend a fortune on beauty products to get good results, and when she's not got beauty on the brain you'll find her reading or hanging out with dogs.