Celebrity Baby Showers are just like normal baby showers - except they cost more than a house and the presents are insane. Yes, the joys of impending motherhood are probably just that little bit sweeter if you're a celebrity - because marking your pregnancy with a baby shower is a very big deal.

And whilst it's now de rigueur for the A-list to share photos of themselves chilling in their PJs at what looks like a chilled, low-key affair, we reckon behind the scenes it's an altogether different kind of party, and the rumours of extravagant gifts and privately hired super-venues are probably very true.

Here are 10 celeb baby showers that you need to know about...

1. Chrissy Teigen And John Legend
Chrissy and John threw a lavish baby shower over the weekend at a posh jewellery store in Soho, New York called Material Good. The couple ran with a royal theme, forgoing over-the-top venue decorations in favour of custom-made cookies with decorated with crowns and milk bottles. And how cute is that baby-mamma hat? We've also got Chrissy's take on being pregnant in our round-up of the most brutally honest celeb quotes about pregnancy. (And obvs she doesn't hold back).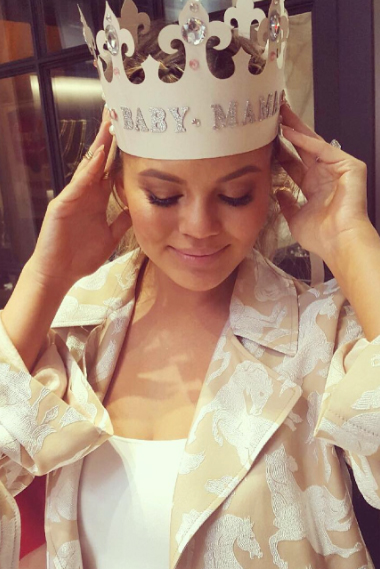 1.1 Chrissy Teigen's SECOND Shower, Hosted By Kim Kardashian
Because why have one celebrity-packed baby shower when you could have two? That's right, Kim Kardashian threw Chrissy a second shower over the Easter weekend and, of course, there was a photobooth on hand to capture the event.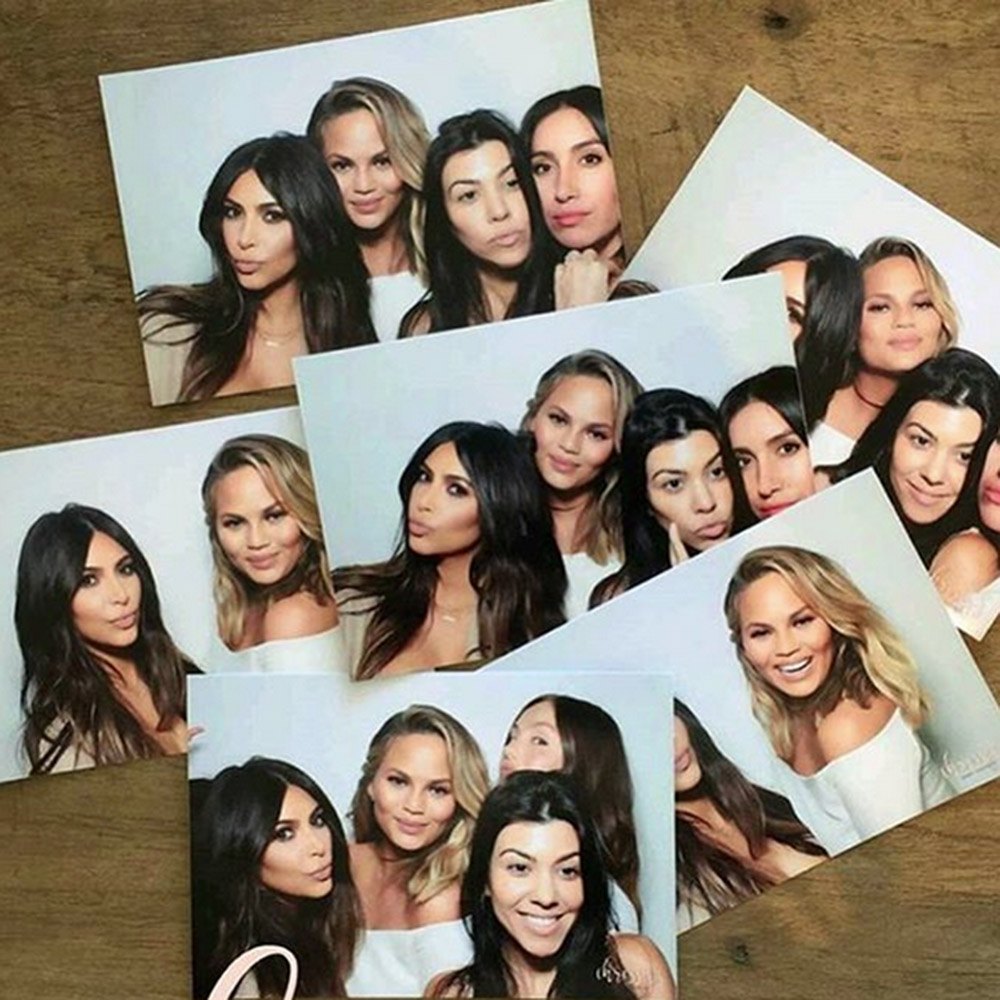 2. Blake Lively
Back in 2014, Blake announced her pregnancy on her now-defunct lifestyle website,
Preserve
, choosing to upload her carefully-curated baby shower pictures on there, too. 'Before experiencing the joy of 3am screams, seemingly impossible amounts of poop and having a favourite shirt covered in reflux…there are presents to open, onesies to dye, there is cake to serve, advice to be shared and all around celebration to be had' she wrote at the time. The autumn-harvest-cum-woodland themed pictures are impossibly stunning (we've come to expect nothing less from Blake) and the only thing that would make the pics even
easier
on the eye would be if her husband Ryan Reynolds featured too...
Check out Ryan Reynolds quotes on being a Dad
, too.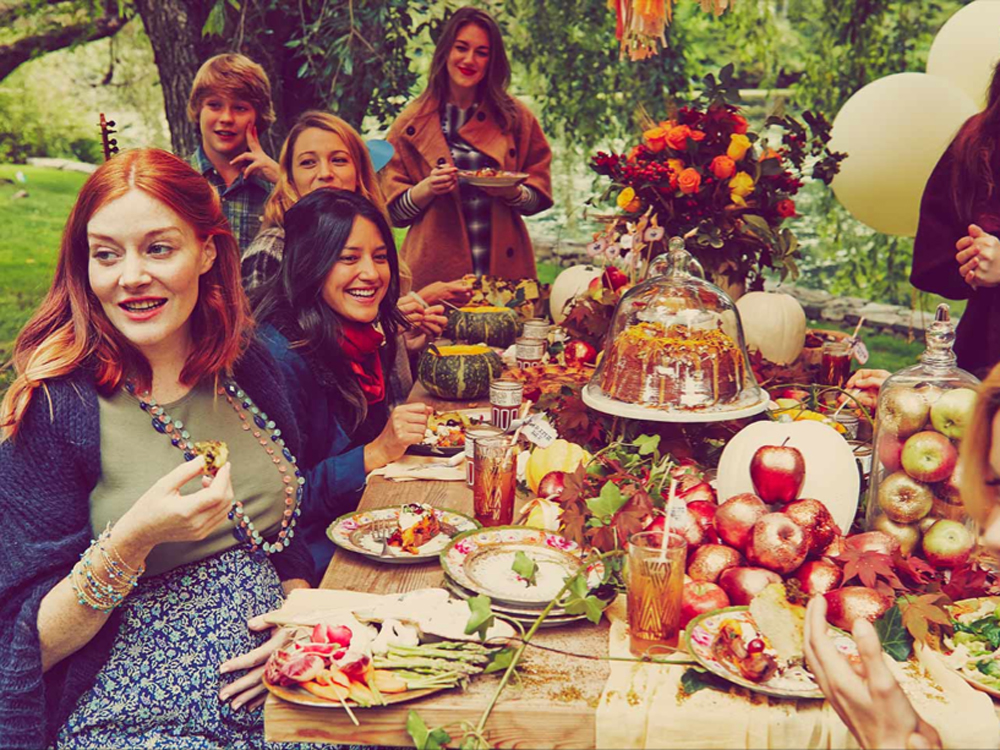 3. Gwen Stefani
When Gwen was celebrating her third pregnancy in 2014, she chose the rather celeb-friendly Hotel Bel Air in Los Angeles to host her blue baby shower. A-list guests included the likes of Gwyneth Paltrow, Nicole Richie, Kate Beckinsale and Jessica Alba - who was snapped arriving with a huge diaper cake. Judging from the 'gram snaps, the décor was simple and elegant, with white roses placed around the room and blue-icing doughnuts and candy for the guests to snack on.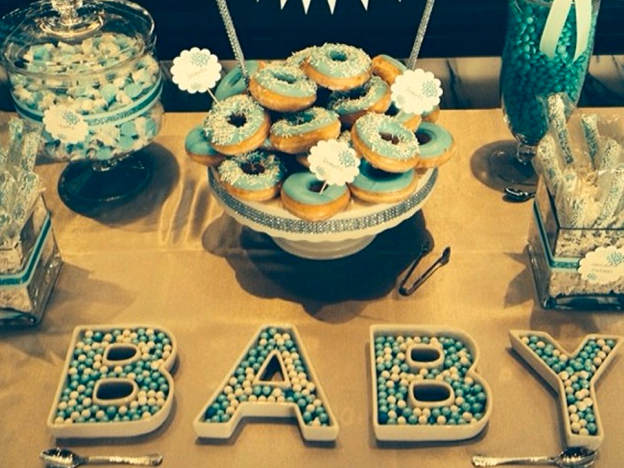 4. Victoria Beckham
Back in 2011, when she was pregnant with her fourth child Harper, VB was unaware that she was even having a baby shower up until the last minute, as pals Eva Longoria and Ken Paves arranged the whole thing for her at the exclusive Le Petit Ermitage in L.A.. Sharing a photo of her pink, bridal-themed shower on Instagram, Vic also revealed that her celeb guests (Demi Moore and Nicole Richie, to name a couple) indulged in a toilet-paper-dress-making game. (We're confused too). We can only imagine what the gifts she received...

5. Kourtney Kardashian
Seeing as Kourt is a Kardashian, it seemed only fitting that she opted for not one, but two breakfast-themed baby showers back in 2014 when she was expecting her third child, Reign. The fanciest, of course, was the one planned by her sisters in the exclusive Montage Beverly Hills hotel, and was inspired by Kourtney's all-time favourite movie,
Breakfast At Tiffany's
. The luncheon boasted gift-boxes containing mini-tiaras for all the guests, extravagant cream flowers displays the table, and even a cake in the shape of a stack of Tiffany boxes. Kourtney's second shower was a little more low key, (her sisters weren't in attendance) and she hired out American brunch restaurant IHOP, feasted on marshmallow-covered cakes with her friends made everyone turn up in their PJs. Check our gallery to see it.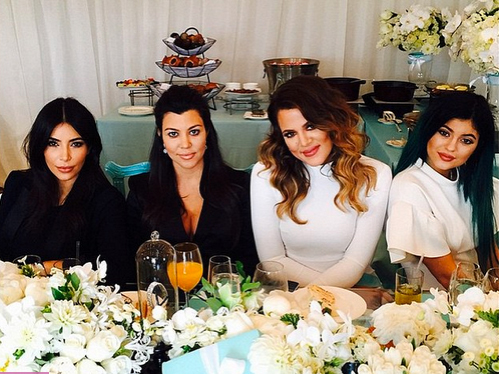 6. Shakira
Never one for an OTT party these days, Shakira announced her plans for a baby shower with a difference on her website by posting this cute-couple picture and writing: 'Hi everyone, Our second son is arriving soon and we would like you to celebrate with us by taking part in our World Baby Shower. This is more than a shower, it's a global movement to save lives. You can be part of it by buying an inspired gift from UNICEF. Inspired gifts are real life-saving items that are delivered to vulnerable children around the world.' Fans of Shakira and her husband Gerard Piqué were then encouraged to buy a special gift to 'save a child's life' or host their own shower with a similar theme.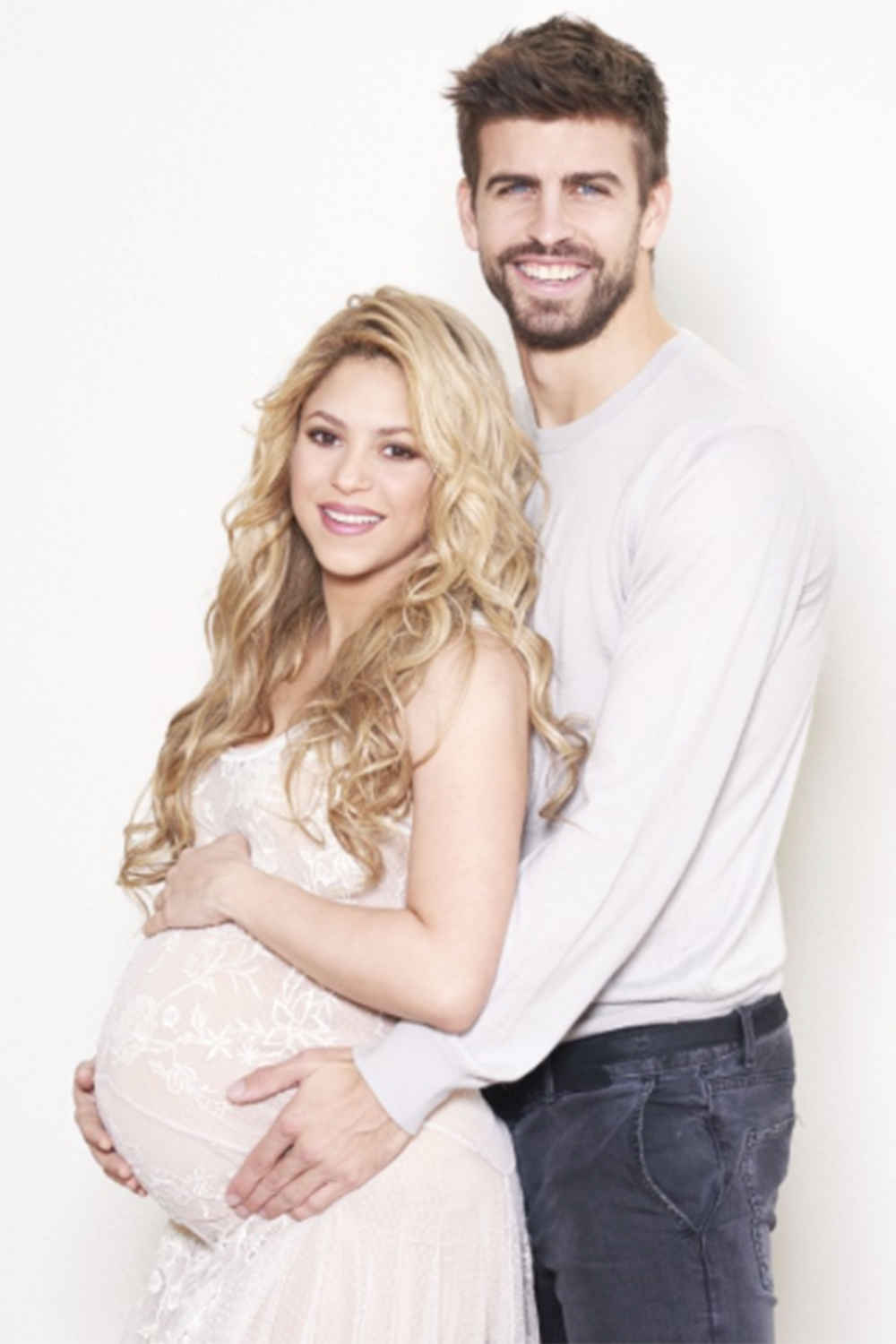 7. Hilary Duff
Hilary had her sister Haylie to thank for her intimate baby shower that was held last year before baby Luca's arrival. The party was held in the mum-to-be's L.A.home, and looked like a chilled-out affair with just 19 of Hilary's closest friends and family, lots of cupcakes and even more flowers.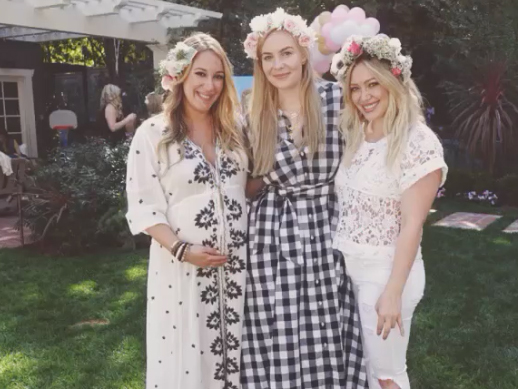 8. Fergie
Back in 2013 Fergie had what looked like the best time ever, when her gay BFFs threw her an over-the-top, A-list-packed 'gayby' shower at the SLS Hotel in Beverly Hills. Celeb guests included Fergie's old Black Eyed Peas bandmates, Jamie Foxx, and Kelly Osbourne, and judging from all the snaps on Instagram there was a celeb-packed photo booth onsite and
lots
of cocktails too.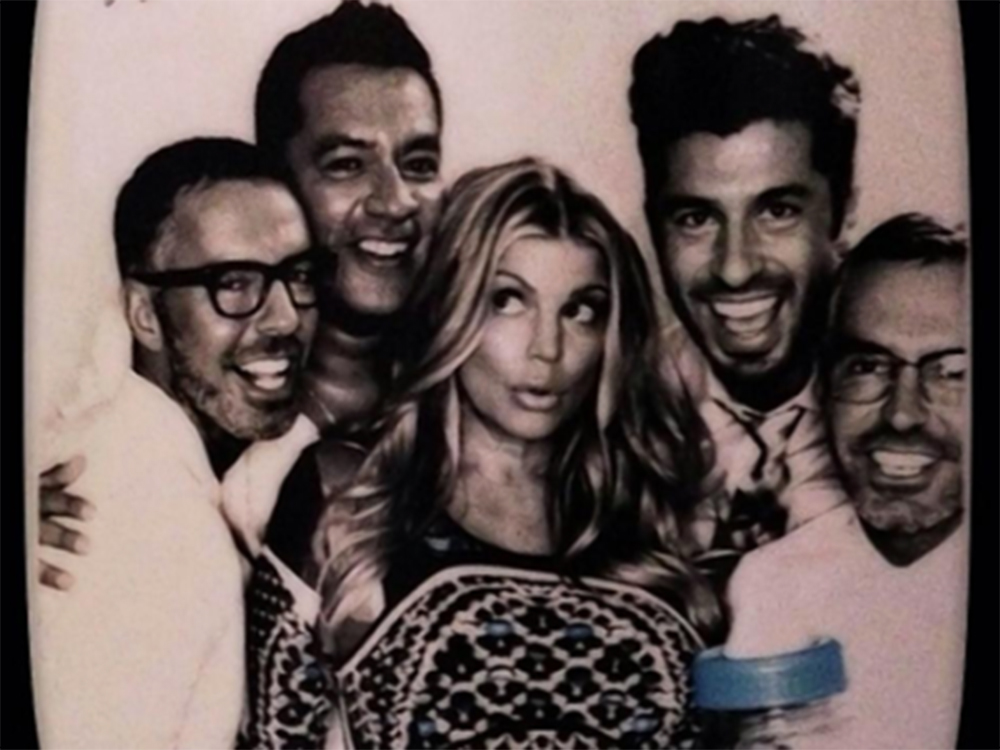 9. Kim Kardashian
For her second baby shower in 2015, Kim hosted a camp-themed sleepover with all her family, posting pics of her and and sisters (as well as North West) all clad in matching striped pyjamas and drinking hot chocolate. A very low-key affair for a Kardashian we think you'll agree, although Gigi Hadid, Serena Williams and Cara Delevingne later showed up in full-on glam wear, undermining the theme somewhat.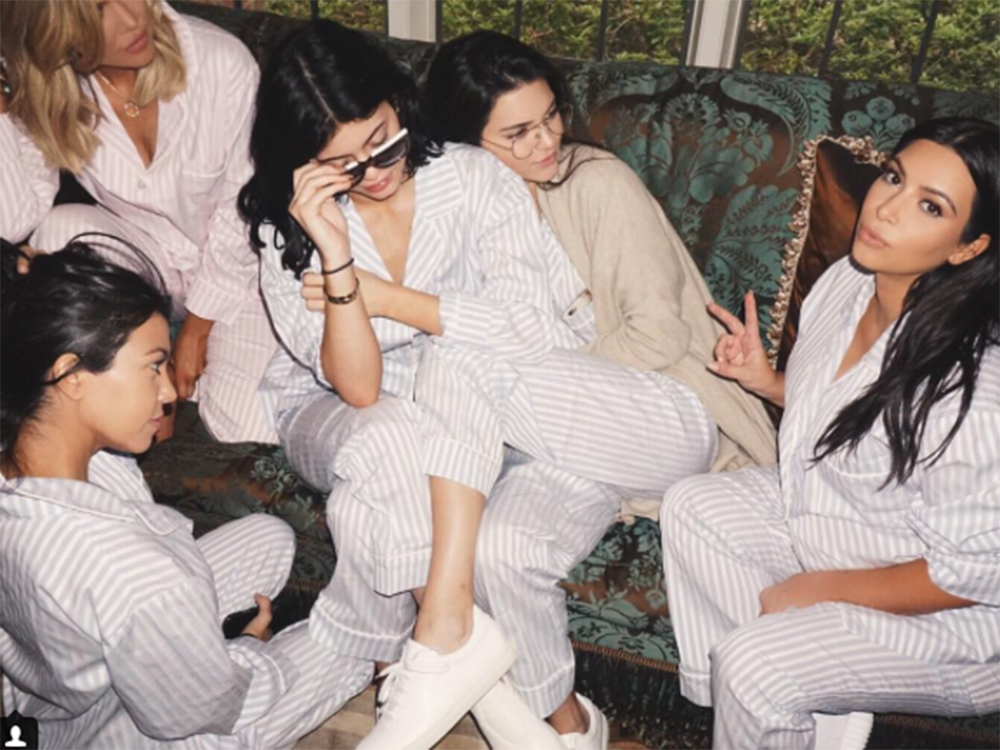 10. Drew Barrymore
Back in 2014, Drew Barrymore was in a mood to celebrate after falling pregnant with her second child with hubby Will Kopelman, and who better to call upon than her A-list pals for a baby shower at her L.A. pad? Reese Witherspoon, Gwyneth Paltrow and Cameron Diaz were all snapped in Drew's kitchen, with another 40 or so guests rumoured to have attended, all of whom enjoyed a back-yard party complete with professional catering and cocktails.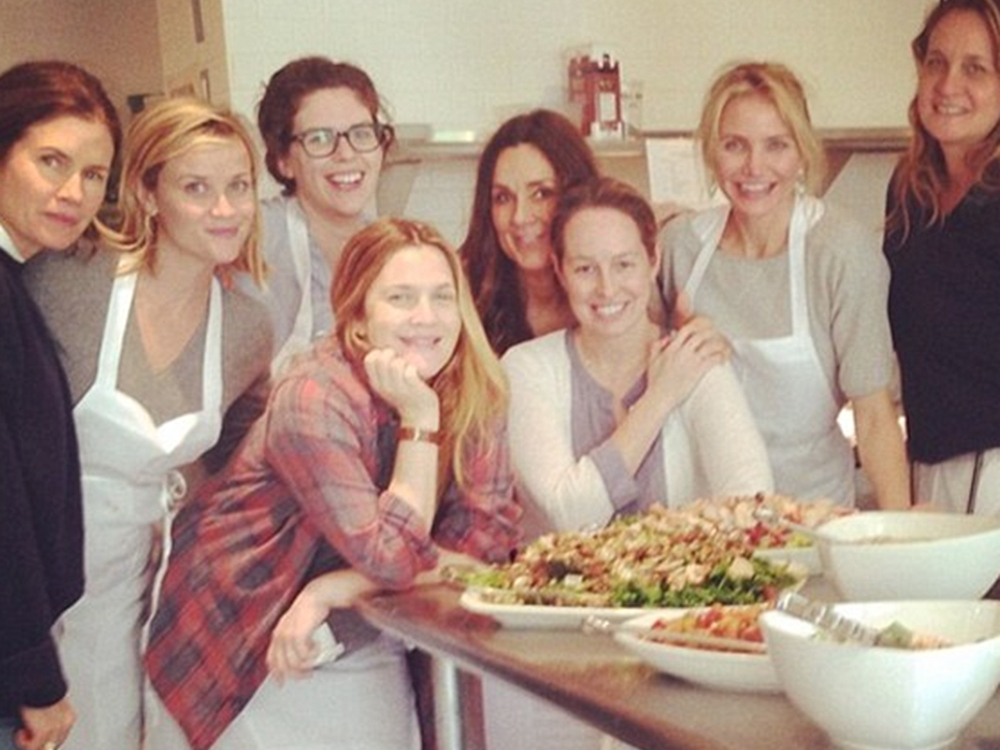 Can someone arrange our future baby shower in a similar fashion please? Anyone?