As a beauty editor who has a bath every single night, trust me when I say these are the 13 best bath products
An intrepid quest to find the best....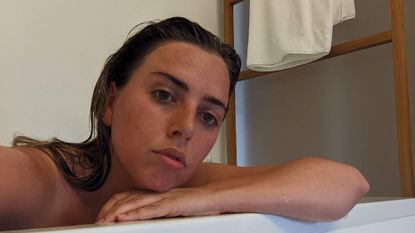 (Image credit: Shannon Lawlor)
It's taken me a few years to admit this but my specialty as a beauty editor is smellies. Because beauty is an industry grounded in science, in my early years as a beauty editor I was keen to lean into the science-y skincare stuff in a bid to be taken seriously. But the truth is, it's the best bath products that have my heart.
You see, to me, baths are everything. Call it silly if you will, but barely a night has gone by in the past five or so years in which I haven't had a pre-bedtime bath. A bath is my wind-down time—a time to reconnect with body after spending the day very much in my own head.
And while there's no doubt I have an affinity for the best moisturisers, know a thing or two about the best skincare routine for acne and take great pleasure scouting out the best hair tools, it's bath and-body-related products with mind-soothing aromas than win me over every damn time.
I like all of my beauty products to smell great, feel luxurious and relieve my busy mind of stress—and nothing does the job quite like a good bath product.
I believe in the restorative and calming powers of a good bath so much that I encourage you to jump in at any point during the day. While I'm a night-time bather myself, I feel that even a short twenty-minute break in the morning can be just what's needed. Yes, it may take a little longer than a shower, but it's worth the time and effort when it comes to getting your mindset right. A bath is thought to have the ability to ease tension in your body, relieve pain and reduce stress and anxiety.
Do baths help you sleep?
Baths have been proven to help you get to sleep. It's something to do with temperature. Your body heats up in the tub and followed by the rapid-cool down once you're out that relaxes you and sends your body into sleep mode.
Crafting the perfect atmosphere
When it comes to crafting the ideal setting, luxury candles are firmly at the top of the list. I could wax lyrical (no pun intended) about candles all day and therefore have adopted a more is more attitude. So why not get a few on the go?
The best candles to light while in the bath
Maison Margiela Replica Bubble Bath
If the aroma of your bath soak doesn't fill the room (although any on the below list will—fear not), this candle will trick anyone into thinking it does. Like soapy suds and delicate florals, it's a delight.
The best bath products and soaks
It feels needless to say that I've spent many, many years testing and trialling the best bath products out there. From soaks and bubbles to oils and bombs, I've put them all to the test in a bid to find the very best. You see, my bath product expectations are high. I want my soaks to smell luxurious but not be overbearing. I want them to leave my skin feeling comforted but not leave an oily film. And most of all, I want them to leave me feeling the most relaxed I've ever felt.
While this might not seem like a lot to ask from a bath product, I can assure you it is. In all of my years of trying bath products, I've come across my fair share of duds. Believe me when I tell you these are categorically the best bath products that money can buy (I wouldn't recommend anything else).
Best bath product for luxurious bubbles
Laura Mercier Almond Coconut Milk Honey Bath
If I could only buy one bath product ever again it would be this. Okay, fine, it would be the Laura Mercier Almond Vanilla Honey Bath, but trying to find that one is stock is tough right now. Trust be told, all of the Laura Mercier Honey Baths are fabulous. Not only do they deliver ample bubbles, but the nourishing milk leaves skin feeling soft and silky, too. The best bit? The scent, of course. This one's like creamy coconut and warm almonds mixed together—pure heaven.
For
Great bubble pay-off
Leaves skin silky
Smells amazing
The best bath product for when you're feeling bunged up
C.O. Bigelow Herbal Comfort Soak
This water-like liquid looks like an oil at first, but as soon as it hits that running water it lathers up into a luxurious bubble. For days when you're feeling under the weather and a little bunged up, it's pure bliss. A little goes a long way and the tea tree oil, ginger, eucalyptus and echinacea aroma clears sinuses and relaxes tired muscles in a matter of minutes. As soon as I feel a cold coming on, this is the first thing I reach for.
For
A little goes a long way
Room-filling aroma
Against
Bubble pay-off isn't as good as a creamy formula, but it's good enough
The best bath product for post-workout bathing
Dr Teals Foaming Bath Pure Epsom Salt with Hemp Seed Oil
This is the bath product I recommend to shower people. Look, I get it: not everyone likes a bath. However, spending £8.99 on this bubble bath will convince you that baths can be great. With an earthy but invigorating blend of white thyme, bergamot and hemp seed oil, it helps to soothe soreness and take down inflammation, all while putting your mind at peace.
For
Affordable
Big 1-litre bottle
Room-filling scent
Great bubble pay-off
Against
Lacks luxury points, but for £8.99 who's complaining?
Best bath product for a comforting soak
L'Occitane Almond Milky Bath
If you haven't yet had the joy of smelling L'Occitane's Amande body care, consider this your sign. Like warm marzipan and creamy milk without any of the sickly sweetness, it's one of the most luxurious smells in beauty. This milky bath soak turns water into a moisturising delight—like cocooning yourself in a blanket of skin-and-mind-soothing bliss.
For
Smells absolutely incredible
Leaves skin feeling silky-soft
Soothes skin irritation
Against
Relatively pricey
Doesn't create bubbles (but some people like that)
Best bath product for busting stress
Mirror Water Soak Bath Salts
If you prefer salts in your bath to bubbles or milks, you should have Mirror Water's Soak on your radar. With three forms of salts (including Himalayan rock salt, magnesium salt and Epsom salt), Soak helps to fight fatigue, relieve tired muscles and soothe stressed-out skin. And speaking of stress, the earthy, forest-like aroma (which definitely fills the room, btw) is one of the most stress-relieving I've ever come across.
For
100% naturally-derived
Vegan
Sits very pretty on the shelf
Against
Expensive, even for the biggest bath fan
Best bath product for a good night's sleep
Radox Mineral Therapy Sleep Aromatherapy Bath Salts
Ask anyone who knows me and they will tell you that I am never without a bag of these affordable salts in my bathroom cabinet. Why? Because I actually consider them to be the best pre-bed bath product out there—and a huge bag is only £5.50. With a lavender and ylang-ylang smell, the aroma is delicately floral and totally snooze-inducing. And unlike so many of the more premium bath salts, they don't leave skin with an oily film.
For
Great value for money
Smell very luxurious
900g of salts
Against
Resealable bag can be a bit fiddly
Best bath product for skin-nourishing bubbles
Susanne Kaufmann Mallow Blosson Bath
This is the bath product I keep out on my side for visitors to look at but never touch. It looks every bit as luxurious in the bottle as it is in the tub. Lathering in a silky foam, it produces the most inviting bath. Enriched with mallow blossom, pine oil and antiseptic juniper berry oil, it gives a suitably delicious cleanse without drying skin out in the slightest.
For
Luxurious bubbles
Fresh scent
Skin-soothing formula
Best luxury bath product for tension release
de Mamiel Soothe Bath Soak
When it comes to luxury bath products, this is the soak to know about. I know that £60 is a ridiculous amount of money to spend on bath salts (trust me, I hear myself), but if you have the money to spend these really are a true delight. With magnesium salts, Himalayan salts, Dead Sea salts and amethyst, this product makes for a seriously relaxing bath time. Plus, the zingy aroma of lavender, ginger, petitgrain, mandarin and sandalwood works to release tension and ground you all at once.
For
Looks beautiful on the side
Invigorating, room-filling scent
Best bath product for perfume lovers
Dior Miss Dior Millefiori Couture Edition Bath Pearls
New on the scene from Dior, these limited-edition bath pearls give me retro vibes in all of the right ways. You add a handful to your bath and they release the most beautiful floral scent (if you're a fan of Miss Dior, you'll already be familiar with it). Are they a necessity? Absolutely not. However, they'd make one hell of a gift, don't you agree?
For
Seriously luxurious scent
Looks stunning on the bathroom shelf
Against
Very expensive
Not a huge amount of product
Best bath product for skin-softening benefits
I don't condone spending £68 on bath salts. However, if you were to spend £68 on bath salts I'd make it these. Unlike most salts, they create a nourishing milk in the water that soothes and moisturises skin in need. With rose oud and lavender, you'd be forgiven for thinking the scent would be overwhelming. Instead it's delicate, subtle and almost impossibly relaxing.
For
Milky consistency
Intensely nourishing
Great for pre-bed unwinding
Best bath product for morning invigoration
Aromatherapy Associates Breathe Bath & Shower Oil
Much like the aforementioned C.O. Bigelow soak, this bath oil helps to clear blocked sinuses and breathe some life into you when you're feeling bunged up. And although it's great at all of that, the eucalyptus, peppermint, pine, and tea tree essential oil blend is particularly good at waking you up first thing in the morning. Either add a cap to your bath or, for a truly uplifting experience, massage the oil into tired limbs before getting in the bath.
For
A little goes a long way
Intensely invigorating scent
Contains skin-softening oils
Against
Very expensive
Can leave a film on the bath
Celebrity news, beauty, fashion advice, and fascinating features, delivered straight to your inbox!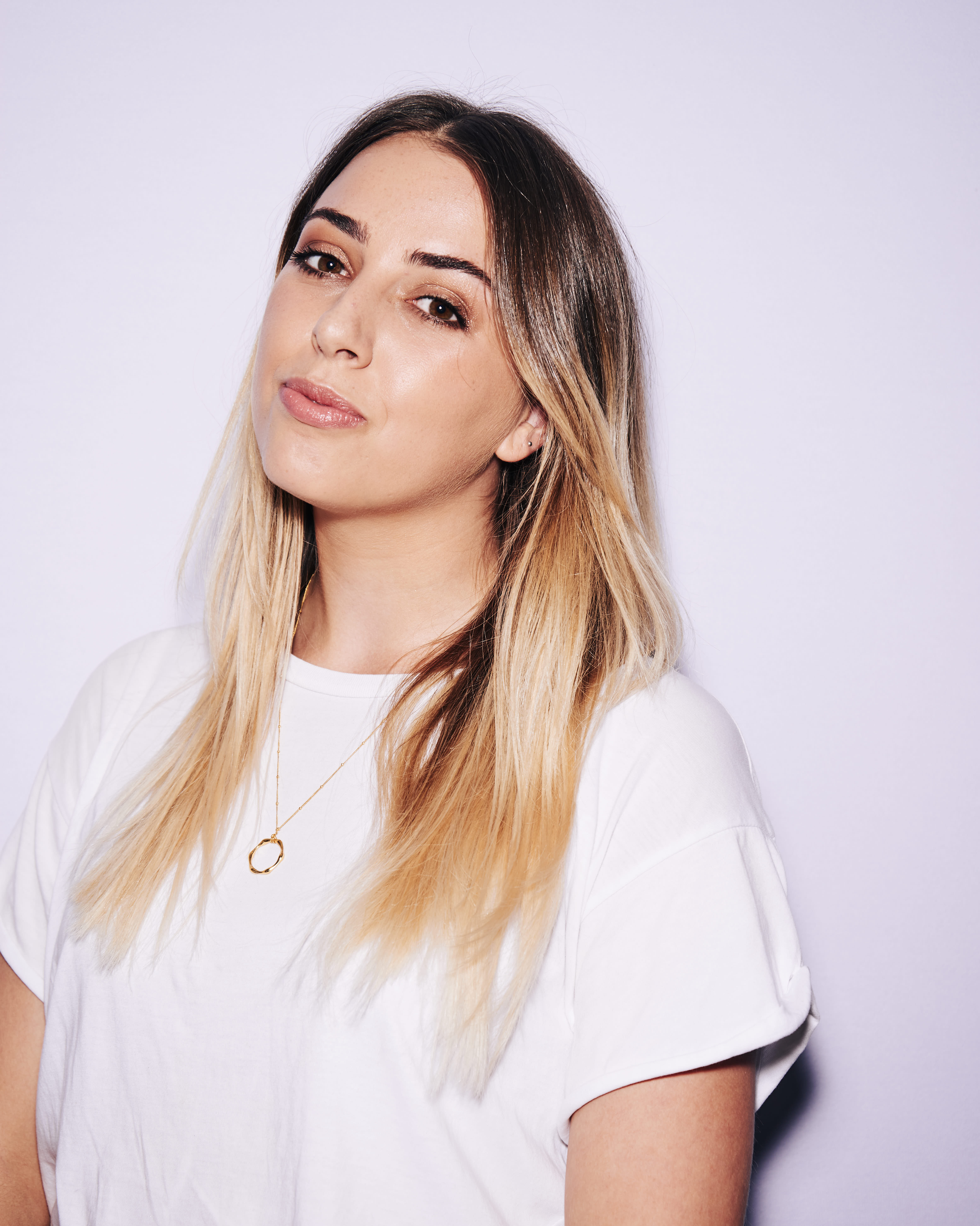 Shannon Lawlor is the Executive Beauty Editor at Marie Claire. With nearly a decade of experience working for some of the beauty industry's most esteemed titles, including Who What Wear, Glamour UK, Stylist and Refinery29, Shannon's aim is to make the conversation around beauty as open, relatable and honest as possible. As a self-confessed lazy girl, Shannon has an affinity for hard-working perfumes, fool-proof make-up products and does-it-all skincare.