Victoria Beckham Comes To Eva Longoria's Rescue In London
She lends dresses, sews up the hem and will make time to come to your book launch, too... VB really is the perfect BFF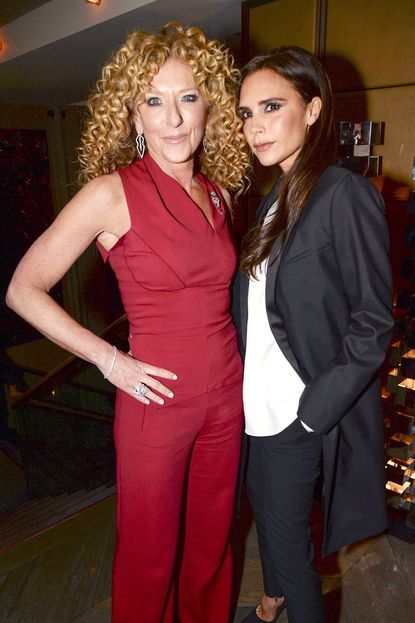 She lends dresses, sews up the hem and will make time to come to your book launch, too... VB really is the perfect BFF
Victoria Beckham is the best friend every girl needs. Not only will she lend you an amazing dress for a big event, but she'll even alter it for you.
Our proof? This picture of the fashion designer on her hands and knees at the feet of her best pal Eva Longoria (who is also the Godmother to little Harper), as she makes some changes to the hem of the dress she is lending the actress for tonight's Global Gala Benefit.
Eva Longoria is in London to chair the big charity event, which aims to make a difference in the lives of countless children and women worldwide, by bringing together different organisations, people of influence and celebrities. Who better to call on when in the city, than Ms Beckham?
Victoria posted the snap to her Twitter page alongside the caption: 'Fitting @EvaLongoria for her @GlobalGiftGala in London tomorrow night #globalgifters x vb pic.' which her actress pal quickly retweeted.
But Victoria's evening wasn't over there. After helping the Desperate Housewives actress with her sartorial dilemma, the busy mother-of-four made the trip across town to attend her good friend Kelly Hoppen's book launch.
Dressed in an oversized knee-length coat, white blouse and skinny trousers, Victoria looked every inch the fashion designer, as she supped on cocktails alongside other guests including Sienna Miller, and her other close gal pal, Tana Ramsay.
Victoria, if you're ever looking for some new pals, we're right here...
Celebrity news, beauty, fashion advice, and fascinating features, delivered straight to your inbox!