Tulisa beats Kate Middleton to be the most searched celebrity of 2012
Kate Middleton has failed to top a poll as the most searched person on the internet with Tulisa taking first place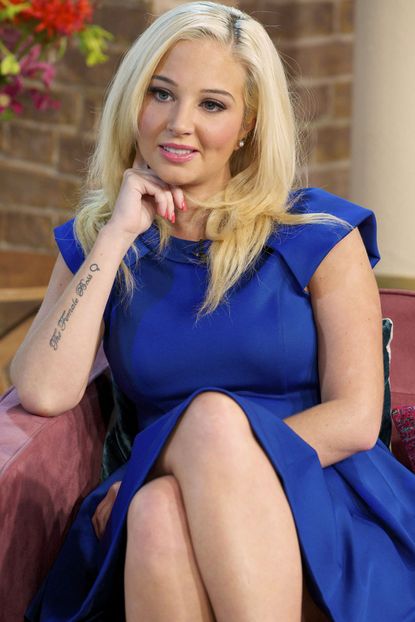 (Image credit: Rex)
Kate Middleton has failed to top a poll as the most searched person on the internet with Tulisa taking first place
Kate Middleton fought off competition from Cheryl Cole, Robert Pattinson and Rihanna to be the second most searched celebrity on the internet this year, although she had to make way for Tulisa Contostavlos to take the top spot.
KATE MIDDLETON 'NOT SURE' ABOUT NEW HAIR
The X Factor judge's career has exploded in the last 12 months although it's thought the leak of a private video is what sparked a surge in searches of her name. Just behind Tulisa is the Duchess of Cambridge, whose topless holiday shots saw her score second place, according to search data from Bing.
The search engine investigated billions of data to compile its list.
Prince Harry and his own naked photo scandal sees him comes in a little behind his sister-in-law in sixth place while Cheryl Cole sits in third place with Whitney Houston and teen sensation Justin Bieber in fourth and fifth place.
KATE MIDDLETON AND PRINCE WILLIAM BRAVE RAIN IN CAMBRIDGE
Despite the release of the final Twilight film, as well as Kristen Stewart's affair, she failed to factor in the top ten although her boyfriend Robert Pattinson was number seven, and together they topped the most searched for couples list.
The most searched celebrities of 2012 1.Tulisa 2. Kate Middleton 3. Cheryl Cole 4. Whitney Houston 5. Justin Bieber 6. Prince Harry 7. Robert Pattinson 8. Rihanna 9. Kim Kardashian 10. Jimmy Saville
What do you think? Are you surprised that Tulisa topped this list? Have your say below.
Watch Kate Middleton arriving at Kings Cross station yesterday:
25 THINGS YOU DIDN'T KNOW ABOUT KATE MIDDLETON TULISA CHATS TO MARIE CLAIRE ABOUT CHERYL COLE
Celebrity news, beauty, fashion advice, and fascinating features, delivered straight to your inbox!