Who to follow on Instagram for fit fashion
All the inspiration you need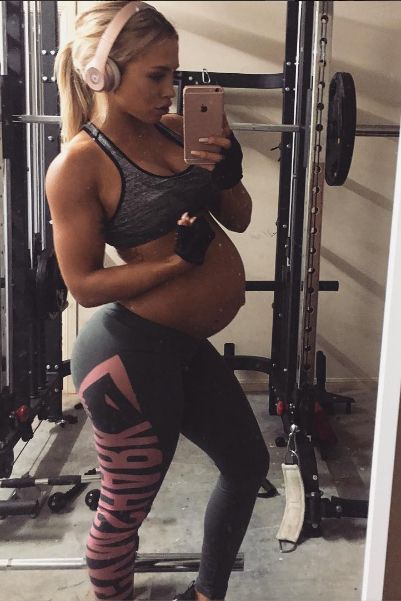 All the inspiration you need
One of the biggest trends in the fashion and retail worlds today is the rise of "athleisure" because whether you want to sweat it out in a neon co-ord or simply feel comfortable during the day while still looking shit hot, fit fashion does the trick.
That said, it's not always easy to find the coolest activewear and sometimes it can seem like everyone else knows about some magical shop that you've never heard of. But, there's no magical shop, it's just knowing who to follow on Instagram to see the latest drops from high street and luxury brands. Want to know who everyone is clicking on? Read on...
They're personal trainers who happen to be sisters and have a penchant for amazing workout wear. Each week they champion a new colour too, so one week might be lilac and the next, mint green.
As a former gymnast and dancer, Cat knows an eye catching outFIT when she sees one. Here, she celebrates them all while doing yoga poses a lot of us simply dream of being able to do.
Get inspired from independent young designers from all around the world and enjoy the fact that no-one else will be wearing your getup.
Want to keep up with the latest fit fashion collaborations. Follow Swedish personal trainer and fitness blogger, Faya to see the latest drops from high street and luxury athleisure brands.
If you're really lacking inspiration, you need to click follow on this account for a daily dose of women's (and men's) gym fashion. Don't know whether to rock a flat cap or floral leggings? Do both. These girls do.
Ever wondered what everyone else in the world wears? Follow this account. It pulls together all of the best fit fashion looks thanks to their tag #gymlooks. Genius.
A girls' running crew of achingly cool chicks, usually decked head to toe in clashing neon and prints that just work. If you're looking to step outside the box, they'll help you.
Consider yourself a sneaker head? This account is for you. Featuring the most jaw-dropping box fresh sneakers, as well as curated athletic outfits, this instagram account will feed the inner athleisure lover in you.
What's more comfortable when you're pregnant than activewear? Nothing, which is why Australian born Tammy has got her pregnancy wardrobe right.
Celebrity news, beauty, fashion advice, and fascinating features, delivered straight to your inbox!