Beyonce talks pregnancy and reveals Blue Ivy ultrasound in new trailer for documentary
Beyonce's Life Is But A Dream self-directed documentary will be aired tomorrow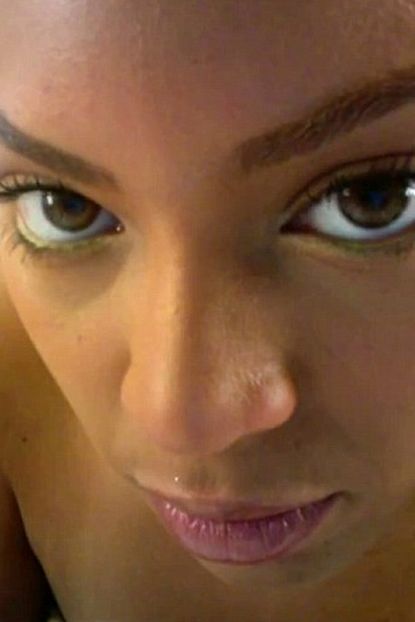 Beyonce's Life Is But A Dream self-directed documentary will be aired tomorrow
Beyonce has shared footage of her pregnancy in a new, much longer, trailer for her upcoming documentary.
The superstar singer reveals a sonogram of the unborn Blue Ivy and admits that she found it hard to conceal her pregnancy when it was in the early stages.
Speaking openly in the documentary, entitled Life Is But A Dream, Beyonce talks about discovering she was pregnant. She says: 'I just had a feeling something was going on. This is crazy.'
And as she lifts her top to show her swollen stomach she says: 'They keep putting me in these tight clothes and trying to hide it is very difficult. I don't know how I'm going to get through this.'
FIRST LISTEN: DESTINY'S CHILD'S NEWS SINGLE
Also in the trailer, which is packed with personal and behind the scenes footage, Beyonce reflects on her life in the limelight, saying: 'I always battle with how much do I reveal about myself? How do I stay current? How do I stay soulful?
'I felt like I had been so commercially successful, it wasn't enough. There's something really stressful about having to keep up with that. You can't express yourself. You can't grow. It is the battle of my life.'
'People see celebrities and they have money and fame, but I'm a human being. I cry, I get scared, I get nervous just like everyone else.'
Life Is But A Dream airs on HBO tomorrow (Wednesday 16 February) and we are excited.
Will you try and watch Beyonce's self-directed documentary? Let us know in the comment box below.
IS BEYONCE THE NEXT FACE OF H&M?
THE CARTER-KNOWLES FAMILY ALBUM
Celebrity news, beauty, fashion advice, and fascinating features, delivered straight to your inbox!