Best sports bras: 13 designs best for supportive, stress-free workouts, as tested by team MC
When it comes to working out, a good sports bra is essential.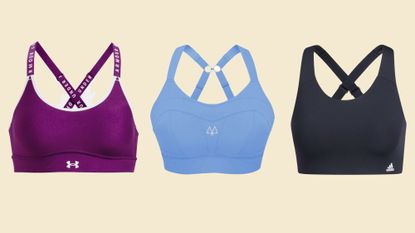 (Image credit: Future)
Making sure you're wearing one of the best sports bras is really important. Case in point: one adidas research piece found that our breasts move with as much force as an F1 car when running. That's a lot - especially as breast tissue is largely only supported by skin and ligaments.
Your boobs deserve the right amount of support, and need it to avoid breast pain and issues further down the line. Here at Marie Claire UK, we believe that protecting your boobs during your workouts is essential and a totally valid reason to invest in some of the best gym wear. Heck, wearing a good sports bra is maybe even more essential than wearing the best running trainers. That said, if you're exercising regularly, you really should be doing both.
As a Health Editor who runs marathons for fun, I know how important effective kit is - which is why my team and I have tested all of the bras in this round up. Many of the bras have even lasted the test of a 26.2 with me, so you can rest assured that any featured are supportive, sweat-wicking, easy-to-wash, and long-lasting, too. They have our personal seal of approval.
Keep scrolling to shop the best sports bras for 2023, and don't miss our guides to the best gym sets for women, oversized gym t shirts, and running shorts for women, while you're here. Not sure which sweat session to wear your new bra for? These PT-approved celebrity workouts are seriously fun.
Testing process for the best sports bras
Keen to know how team MC test all of the products we include? As above, all of the below products have been personally tested by team MC and are sports bras we all wear and love.
They've been sweat tested over runs, walks, gym workouts and more - so you know they are genuinely recommended.
What did we look for when deciding on the best sports bras?
Aka, what are the success criteria? Good question. In short, it kind of depends on how big your boobs are and what exercise you'll be doing. If you've got bigger boobs, opt for a more supportive design: if you're lesser endowed, you can get away with something less functional.
Support: Is the bra supportive enough and does it hold your breasts in place?
Straps: Are the straps adjustable and comfortable? Does the fabric chafe?
Material: Is the material breathable, high performance and sweat-wicking?
Fit: Are there a wide range of fits, sizes and options available for all breast sizes and shapes?
We've indicated next to each of our best sports bras who they'd best suit — we know there's nothing more infuriating than a bra that just really isn't cutting the mustard for you. If you're looking for extra information, don't forget to check out our guide on how to choose a sports bra that's right for you.
Best sports bras 2023, tried and tested by team MC
Best sports bras for running
Runderwear Power Running Bra
High support
In a size C to H, this is a bit of a game changer in high-impact bras. It promises zero bounce and it's easy to take off with a fully opening back. Plus, it's high neck for extra coverage. Fun fact: the full Runderwear collection caters to 70+ sizes. Not bad.
Health Editor Ally Head says: "This bra is great for runners who cover lots of mileage, or anyone who wants to invest in a bra that will last the long run. It's got adjustable straps and is high support, so you can wear it for any workout and not have to worry about your boobs moving."
ON Running The Active Bra
High support
The Active Bra from ON has some impressive stats: tested by pro athletes over a period of two years, the designers went through six prototypes while testing.
Health Editor Ally Head says: "When I tested over a ten-mile long run and two shorter runs, I was impressed. The bra is high support but soft, and it's comfortable and breathable, too, largely thanks to the mesh back panel. The straps didn't move, staying put thanks to their responsive elastic which is designed to move with your body."
MAAREE Battle Encapsulation Sports Bra
High support
The Battle Bra was created to support the figure eight motion naturally created by breasts while working out. Other need-to-knows: this bra comes in 35 different sizes and MAAREE provide free online consultations to help select the perfect bra size - super helpful when it comes to investing in a properly fitting sports bra that'll last the long run.
Producer Sofia Piza says: "This sports bra has quickly become a new go-to in my kit rotation. I found the fit true to size with no uncomfortable gapping or tightness on the skin. The material is buttery soft and moisture-wicking, too. I've used this bra both for running and high-intensity workouts and almost forgot I was wearing it every time I tested - a huge bonus when working out."
Best sports bra for large breasts
High support
This bra has been designed to disrupt the sports bra world. Designed with big-boobed women in mind, it's one of the smartest bras we've ever come across. Did you know that your boobs move in a figure of eight when you exercise? The brand's patent-pending WRAPA ® technology supports without suppressing your boobs.
Senior Beauty Editor Katie Thomas says: "Before I had my son my breasts were a perky DD. Now they're a G and I've had to completely rethink my brands when it comes to keeping the girls in place. PeBe wants to make sure you're wearing the right size, so if you don't quite nail it the first time, they'll arrange an online consultation to get the fit just right. I have to be honest, it is a little tricky to put on, but there are handy instructional videos on their Instagram that helped a lot the first time."

Best sports bra for high impact
Brooks Dare Crossback Run Bra
High support
Brooks spent months designing their "best running bra ever", going back to the drawing board again and again until they designed what they think is the best offering on the market.
Health Editor Ally Head says: "They've delivered on this one - this bra is a great investment. Super supportive and next-level comfy, I really had no complaints when trying. It's comfortable yet high support, with adjustable straps, too. Plus, I really like the range of colours available."
Shock Absorber Ultimate Run Bra
High support
Padded? Check. Breathable? Check. Moisture-wicking? Check. You could wear this bra for anything—HIIT, tennis, pilates, yoga... you name it.
Health Editor Ally Head says: "On the hunt for a non-wired high support bra for all sports? Then, if you're anything like me, you'll like the Ultimate Run Bra from Shock Absorber. Although slightly less soft material than its other competitors, I felt seriously supported in this, plus found the adjustable straps to be superior (aka easier to use) than others on the market."
Best supportive sports bra
Maaree Solidarity High-Impact Sports Bra
High support
Fun fact: Maaree are the only bras in the world that have an overband, aka a curved panel that runs over the top of the boobs to reduce upward motion. Designed for medium-impact exercises, check out their bras if you're after extra hold.
Health Editor Ally Head says: "There are a lot of bad sports bras out there but this isn't one of them. I've run-tested over short and long distances and it really does support you. I like that slightly-longer-line support under the bust - it offered me both extra comfort and extra confidence, too."
High support
adidas spent years developing their latest sports bra range - offering over 40 sizes, to make sure you've got a bra that genuinely works for you. Other need-to-knows: it's made from water-absorbent, sweat-wicking materials that offer a body compression fit, too.
Health Editor Ally Head says: "adidas' research into sports bras really shocked me - they discovered that when you workout, your boobs can move with more force than an F1 driver's car. Just think about that for a second. This bra does everything it says on the tin - supports, compresses, and sweat-wicks. I did experience a bit of chafing, but for the price point, it's a solid option."
Best affordable sports bra
UA Infinity Mid Covered Sports Bra
Medium support
If you're into cycling, strength training, or boxing and want to invest in a bra that offers a soft, breathable structure, you'll like this design from UA. It promises to be supportive but also smooth, and the material wicks sweat away from the skin and dries really fast with mesh panels for added breathability.
Health Editor Ally Head says: "This is my favourite sports bra at current. I was pleasantly surprised - although it's a cheaper price point than the other alternatives, this UA design offers just as much support, sweat wicks, and never chafes. It runs true to size and has a myriad of different colour ways. I may or may not have it in three colours.."
Best long-line sports bra
Medium support
Unlike their lower support Claude design, the Morisot bra from Pocket Sport is seriously stylish but also offers medium support, too. Ideal for longer runs, HIIT sessions or high-energy yoga flows, it's also sweat-wicking and long line to offer extra coverage around your midsection. Hard not to love.
Health Editor Ally Head says: "You'll probably have heard me rave about Pocket Sport by now but they're a dark horse in the athleisurewear industry. While these bras aren't designed for super high support, they are a great medium-to-high offering, and surprised me with how much support they offered. Plus, the length of the long line under-bust support is pretty unrivaled. A great option for summer runs, gym sessions, or, well, any workout, really."
Best padded sports bra
Medium support
Like the sound of a lightweight, comfortable, fashion-forward sports bra? Enter stage right, the Adanola tank, which offers long-line support, spaghetti straps, and a rounded high neckline.
Ecommerce Writer Grace Lindsay says: "This sports bra has more of a longline fit, great for those wanting a bit of extra support. I loved the fact that it gave me a bit more coverage, as I felt more confident heading to the gym. What really stood out to me was the compressive fit and sculpting finish. The fabric is super smooth, stretchy, and sweat-wicking, which are all the things I look out for. The padding is also removable, so you can customise the fit. I would recommend this for medium support workouts, and will be wearing it all summer long."
Medium support
While this bra is padded, it has two optional, removable cups, meaning you've got the best of both worlds - you can use it with padding or without. Made from a four-way stretch material, it promises to be sweat-wicking, and breathable, plus has added lycra in the fabric to retain both stretch and shape.
Health Editor Ally Head says: "This looks like it will offer less support than it actually does. It's really supportive, has never chafed, and looks cute, too. It comes with padding but, as above, this is easily removable. Top tip: do size up, as I found that they run a little small."

Best yoga sports bra
PE Nation In Play Sports Bra
Low support
A lower support design with a racerback detail, this longline scoop neck sports bra is designed for yoga, Pilates, and more.
Ecommerce Writer Grace Lindsay says: "I've got to be honest, at first this sports bra didn't look like much. However, after putting it on, I was shocked at how well it fit me. It's worth noting that I don't have big boobs, so this sports bra definitely wouldn't be supportive enough for everybody. It doesn't come with padding, however, it does have an elasticated waistband at the bottom which gave me all the support I needed (without digging in). I probably wouldn't do super high impact sports in it, but as an everyday sports bra, it's my new go-to. Apart from the fit, I love how breathable and sweat-wicking it is. It also washes super well, and the shiny fabric and bold pink logo give it a fashionable touch. I can't wait to try more sports bras from this brand."
Why is wearing a good sports bra important?
So, why is wearing the right sports bra so important? Research from adidas has found that your boobs can move up to a whopping 19cm when you exercise, and with more G Force than an F1 driver's car. Unsurprisingly, their research also found that working out in the wrong sports bra, in the long term, can cause damage to your breasts. Think chronic breast pain, ligament damage, and, ultimately, side effects like drooping, sagging, and stretch marks.
You wouldn't go on a 5km run in a pair of Converse (we pray), so we'd like to assume you also wouldn't whip out your home gym equipment for your next HIIT session, Pilates class or Joe Wicks workout without proper protection for your boobs.
Celebrity news, beauty, fashion advice, and fascinating features, delivered straight to your inbox!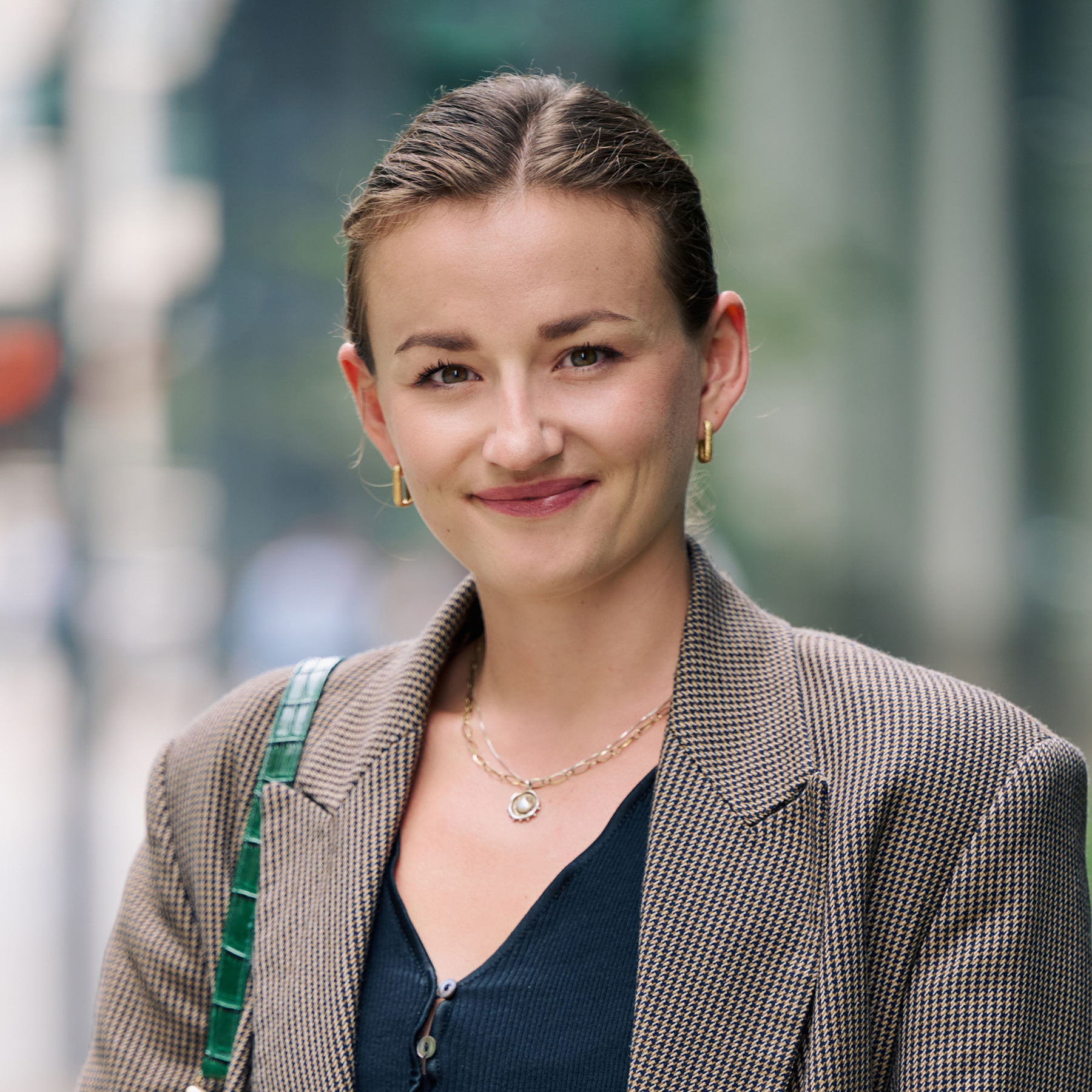 Health, Sustainability and Relationships Editor
Ally Head is Marie Claire UK's Health, Sustainability, and Relationships Editor, eight-time marathoner, and Boston Qualifying runner. Day-to-day, she works across site strategy, features, and e-commerce, reporting on the latest health updates, writing the must-read health and wellness content, and rounding up the genuinely sustainable and squat-proof gym leggings worth *adding to basket*. She regularly hosts panels and presents for things like the MC Sustainability Awards, has an Optimum Nutrition qualification, and saw nine million total impressions on the January 2023 Wellness Issue she oversaw, with health page views up 98% year on year, too. Follow Ally on Instagram for more or get in touch.