Best home gym equipment 2022: 11 must-buy bits of kit to add to basket from just £9.99
You can get just as good a workout in from home - scroll our health ed's edit of the best kit to make sure you do, now.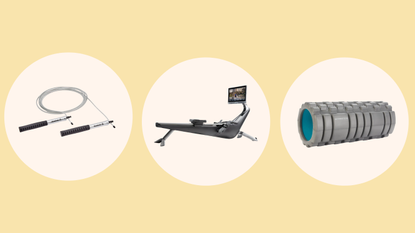 You can get just as good a workout in from home - scroll our health ed's edit of the best kit to make sure you do, now.
Sure, studios and gyms have now reopened in the UK, but the multiple lockdowns and new variants of Coronavirus have changed the future of fitness and the way the world sweats, too. The lockdown offered many precious time to workout exactly what workout works for you - be that a physical workout, like running or weight training (read our guides to the best running trainers and best gym leggings, here), or mental training, like meditation.
If your new go-to set up is in your lounge and you're skipping in-person gym classes altogether, good for you. You can get just as much of a sweat on at home, FYI - it's just a case of making sure you're got the right equipment to do so. You needn't spend loads—as with everything, less really is more here, and you can kit yourself out for very little. No need for a fancy home gym either, just find an area with enough space for you to move around and you are good to go.
Don't miss our expert-led guides to workout mistakes, exercise motivation and whether you should exercise after Covid, while you're here. And without further ado, read Marie Claire's pick of the best home gym equipment for 2022. We've included everything from yoga mats, dumbbells, skipping ropes and resistance bands. If you're looking for a more high tech piece of kit, we've got you covered too. Did you know that you can now get an interactive fitness mirror to have personalised training sessions from the comfort of your own home? Pretty cool.
Check out our guide and load a Joe Wicks workout, one of these raved about celebrity workouts, or any of your favourite home workouts, grab your towel and your best sports bra, aaaaand—squat.
Best home gym equipment 2022: 11 to shop now
METIS Kettlebell, from £14.99 | Amazon
Why? Kettlebells are a great full body piece of kit, great for building muscle, strengthening and toning. What? These Metis ones come in a range of weights for any fitness ability, from 4kg to 20kg. Plus, fun fact: a study in the Journal of Strength and Conditioning concluded that kettlebell workouts can build a healthier lower back, thanks to the loading and movement patterns you use when working out with one. Neat.
Xn8 Neoprene Dumbbells, from £9.99 | Amazon
Why? Similarly to kettlebells, dumbbells are a great bit of home workout kit if you want to add a bit of weight to your sessions. What? These Xn8 ones range from 1kg all the way up to 10kg each hand, so there's something for every strength level. Never weight trained before? Dumbbells are normally used for moves like biceps curls, rows or shoulder raises.
Hydrow Rower, was £1,995 now £1,495 | Hydrow
Why? Rowing is one of the best workouts for improving your cardio fitness and working out your whole body; one American Fitness Professionals Association study reported that the motion of rowing works your legs 65% of the time and your arms and upper bod 35% - a pretty good split if you ask us. What? The Hydrow team claim that its unmatched in performance and built to last, not to mention aesthetically pleasing, too. With a rowing machine like a Hydrow at home, you'll be able to do all of the above from the comfort of your spare room. They promise to deliver within just seven days, too, you'll have that heart rate up in no time.
SHREDDY resistance band, was £14.00 now £9.79 | Shreddy
Why? Weights not your thing? There are plenty of other ways you can work your muscles, including resistance bands, a far cheaper (and easier to store) alternative. What? This particular brand of bands are Grace Beverley's, TALA founder. Choose from short or long bands, light, medium or heavy resistance, and you're set. Short bands, like this fun pink one, are generally used around your thighs for moves like squats, glute bridges and banded walks, and long bands are used for moves like rows, shoulder raises and assisted pull-ups.
VAHA Fitness Mirror, from £1,195 | VAHA
Why? Want to feel like you are getting a fully personalised training session from the comfort of your own home? Look no further than the VAHA Fitness Mirror. What? This interactive home mirror helps you to train according to your individual goals. Your VAHA personal trainer will create your own plan composed of workouts with motion tracking. There are both on-demand and live classes too, so it will feel just like you are at the gym.
TRX Move Suspension Trainer, £79.95 | Argos
Why? Again, it's not just weights that are worth investing in when it comes to fit kit. The TRX is great if you want to challenge yourself with your own bodyweight and try your hand at suspension training. It does what it says on the tin, making you embrace your core while holding the handles and working through moves like mountain climbers, rows and more. What? Whether you're an experienced TRX user or at the beginning of your fitness journey, the below TRX from Argos is great for beginners, and the perfect bit of kit for helping you build muscle, develop a strong core and increase mobility.
Reebok skipping rope, £20.99 | Amazon
Why? Taking it old school. Before you laugh, when you're limited on space (or budget), the humble skipping rope is actually one of the best take-to-anywhere cardio workouts you can do, improving your balance, bones and all your major muscles, while you're at it. What? This classic Reebok skipping rope is weighted, has a rubber-coated grip, and promises to be sturdy and adjustable, too. *Adds to basket*
Lululemon reversible workout mat, £48.00 | Lululemon
What? Decking out your living room with the best home gym equipment never looked so easy thanks to the team at Lululemon. They've designed the perfect yoga mat for sweaty flows, peaceful vinyasas and downward dog, too. Why? It has polyurethane top layer to absorb moisture and help you get a grip during sweaty practices, plus provides a solid layer of cushioning between you and the ground.
Nyamba Folding Floor Mat, £9.99 | Decathlon
What? If you don't have much storage at home, try out a folding floor mat for your workouts. They can be easily stored away when not in use. Why? This Nyamba design is so easy to fold up and put away at the end of your sweat sesh. It is 7mm thick, so we would recommend training with shoes on for extra comfort.
MyProtein Foam Roller, £28 | MyProtein
What? When you're working out hard, you need to recover hard, too. Invest in a foam roller and you'll do just that. Why? This self-massage tool from MyProtein is designed to help you release muscle tension and promote injury prevention and rehabilitation. Painful, but oh-so-worth it.
Kettleboobs, from £20 | Kettleboobs
What? You've heard of kettlebells, a basic cast iron weight used to take your weighted squats, deadlifts and lunges up a notch. But have you heard of a Kettleboob? Why? They're custom-designed inspirational kettlebells designed to celebrate the differences between women of all shapes and sizes. Hear, hear. You'll officially win best home gym equipment prize next time your friends spot these cute weights. Be warned, though: they do sell out fast.
Celebrity news, beauty, fashion advice, and fascinating features, delivered straight to your inbox!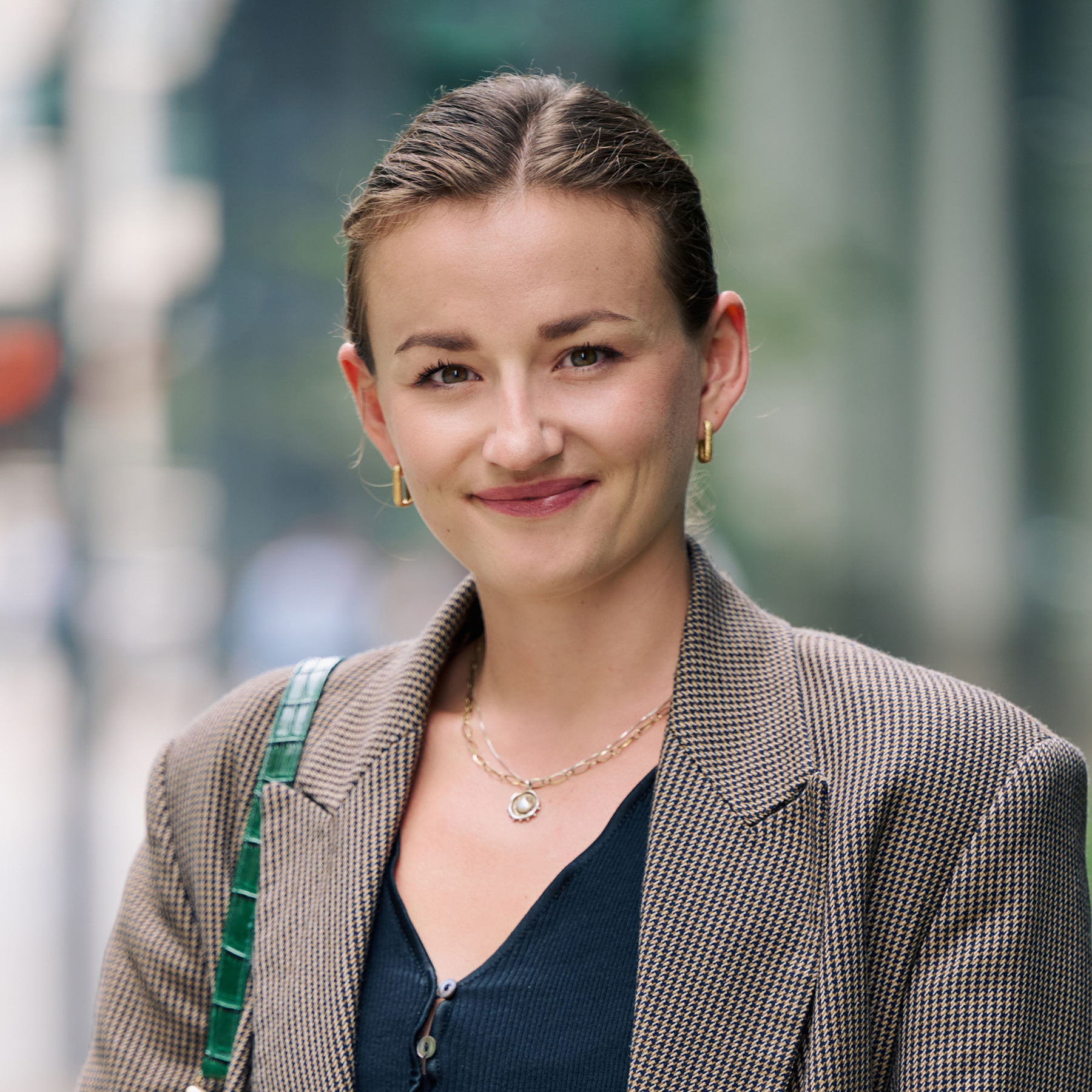 Health, Sustainability and Relationships Editor
Ally Head is Marie Claire UK's Health, Sustainability, and Relationships Editor, eight-time marathoner, and Boston Qualifying runner. Day-to-day, she works across site strategy, features, and e-commerce, reporting on the latest health updates, writing the must-read health and wellness content, and rounding up the genuinely sustainable and squat-proof gym leggings worth *adding to basket*. She regularly hosts panels and presents for things like the MC Sustainability Awards, has an Optimum Nutrition qualification, and saw nine million total impressions on the January 2023 Wellness Issue she oversaw, with health page views up 98% year on year, too. Follow Ally on Instagram for more or get in touch.