Wondering if Adanola is having a Black Friday sale? Your need-to-knows, plus what items I own and recommend, as a Health Editor
Butter soft, long lasting and affordable - win, win.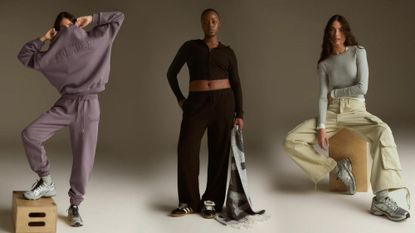 (Image credit: Adanola)
Athleisurewear brand Adanola has amassed a cult-like following over the past few years - so much so, search for their Black Friday offering is off the chart. It's easy to see why - last year the brand offered up to 60% off leggings, sports bras, tops, hoodies and more.
Wondering if Adanola is offering a Black Friday discount this year, too? Good question. While we can confirm that they've decided to opt out of Black Friday this year, I'd still recommend having a scroll of their website.
Why? Because the brand offers some of the best affordable kit on the market, with leggings available for £40 even without a Black Friday discount. I'm a Health Editor who's run nine marathons and have spent hundreds of training miles testing out the Adanola kit. While I was a little sceptical of the spaghetti strap bras and aesthetically pleasing kit to begin with, I really rate how supportive, sweat-wicking, and high quality it is for the price point.
I've worn the Tank Bra and Ultimate Leggings on long runs, to the gym, to Pilates, to brunch, to run errands, and to work. Not just any run, either - I wore Adanola kit on one of my 20-mile training runs pre-Chicago Marathon last summer and felt supported and sweat-wicked for the entire three hours.
Safe to say that I'm a fan, and advise investing in a couple of items or *adding to basket* for Christmas presents if you want kit that'll not only support you but last the test of time, too.
Last year saw the brand hit record-high sales over the BF weekend. Not sure which items are best to invest in? I own the eleven items below and wear them at least once or twice a week. Keen to shop the Black Friday sales? Read our round up of the best lululemon Black Friday deals, Black Friday fashion deals, and Black Friday beauty deals, now.
Shop the best Black Friday health offers now:
Adanola Black Friday: while they aren't offering discounts this year, but the below are still good investments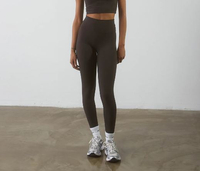 £39.99
The ultimate leggings were the first thing I ever owned from the brand. While I was sceptical about whether the quality would be as good as the reviews said, I needn't have been - they never fall down, sag, or crinkle at the knees, and they sweat-wick well, too. I like how flattering they are, but also how supported I feel mid-workout.
Only thing to be mindful of is they do pile if you sit on uneven surfaces, like wooden benches.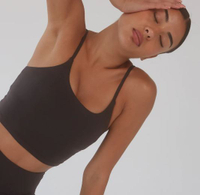 £29.99
The brand is known for its fashion-forward matching gym sets, and I wear this Tank with the Ultimate Leggings at least once a week. It's got a shorter in-built bra and longer line tank which offers medium support workouts. I also rate that the padding is removable - perfect for people like me who find padding a bit of a faff.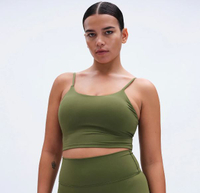 £29.99
My second favourite colourway of their iconic Tank bra is this Pine Green, a sunny basic that I wear for both workouts and work. As above, I have two for a reason - they're lightweight, comfortable, and designed for medium-support sweat sessions like HIIT and hatha yoga. Trust me - you'll wear it a lot.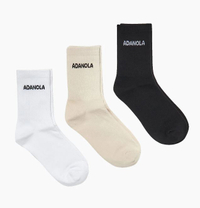 £8.99
I live in my Adanola socks. Sounds like a weird must-buy, but it's hard to find a good sock, and these are close to perfect. They're a good thickness, height, and style, and come in white, cream, and black, to suit any look or gym fit.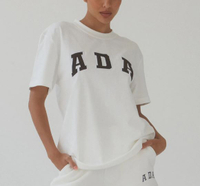 ADA White Short Sleeve Oversized T-shirt
£38.99
Hard basics are often hard to find, but again, I'm a fan of Adanola's. I have a few oversized gym t shirts from them, including this white option. It's a great thickness and the perfect slouchy fit, too.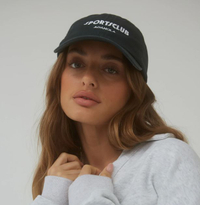 £14.99
Bad hair day, no longer - the iconic Adanola caps are life savers for running errands, rainy days, or just styling a gym outfit. I've had loads of compliments on this cream one, and it didn't leave my side when I holidayed in Croatia last year.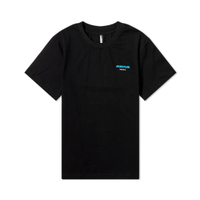 £38.99
Spoiler alert: I actually own this tee too, and it's really great quality for a reasonable price. It's a good thickness and washes well, too, which is essential for any top you'll be wearing too, from, and sometimes in the gym. Shop our full edit of oversized gym t shirts, here.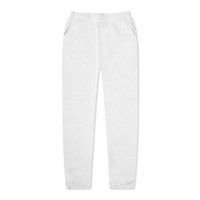 £52.99
Ada is known for their chic but cosy sweatpants, and these cuffed grey trackies are no exception. Cosy Autumn vibes at their finest.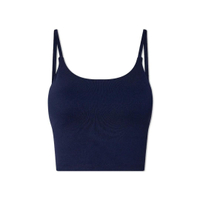 £29.99
As above, I own two of these and can't rate them highly enough. Not only do they look great, but they feel great, too, empowering me and giving me the confidence to smash any workout head-on.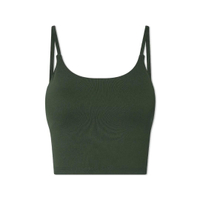 £29.99
Same same, but different. If green is more your colour, opt for the Tank bra in this dark olive colourway. It's a timeless shape, meaning you'll wear it for years to come.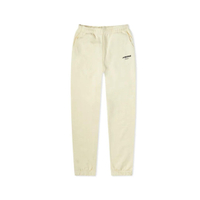 £52.99
With Ada's iconic branding on the upper thigh, these fleece tracksuit bottoms will see you through dog walks, long days travelling, and more. Matching oversized sloughy tee available, too.
When does the Adanola Black Friday sale start?
Sadly, the brand has confirmed that they're not having a Black Friday sale this year. That said, I'd still recommend the brand for affordable, high-quality gym kit that'll support you through sweaty sessions while ensuring you look stylish, too.
Shop more Black Friday deals now: