Oversized gym t-shirts: 10 to throw over your fit kit to make any ensemble look cool
Tried and tested.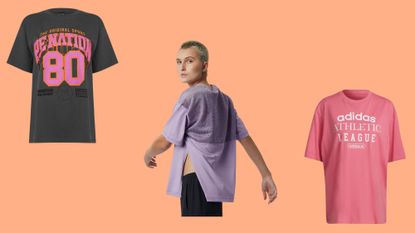 (Image credit: Future)
As a Health Editor, I get to test a lot of the best gym wear for a living. Shorts, trainers, bras - you name it, I've probably tried it. Including the ten oversized gym t-shirts below, which I can confirm are great for working out in.
Oversized gym t-shirts are one of my favourite items of gym kit. They're ideal for supporting you on days when your tight-fitting leggings need to be rolled down (I'm looking at you, time of the month) or for those of us who like a little extra coverage during our sweat sessions. On days when I just want to focus on the workout at hand, they make me feel supported, strong, and capable of anything.
It's not just me, either: searches for oversized gym t-shirts have increased by 4,200% on Google in the past month. So why the spike in search? They're super easy to wear - simply throw them over a supportive sports bra and a pair of cycling shorts and you're gym (or even brunch) ready.
When I'm testing a product, I'm largely looking for support, comfort, and sweat-wicking abilities - no one likes a crotch sweat patch or a sports bra that causes damage to your breast tissue. All of the shirts below have been tested by me and are either a. comfortable for lighter sessions or b. great at sweat-wicking for heavier workouts - plus, they start at just £17.
Keen to kit out the rest of your gym wardrobe, while you're here? I've also sweat tested and rounded up the best gym leggings, best matching gym sets and best running trainers, too.

Oversized gym t shirts: I'm a Health Editor and the below 10 are my go-to's
Best for light sweat sessions
PE Nation One Shot T-Shirt
Suitable for gym or gin - aka, to wear to the gym or out for a drink with friends - I found this oversized tee from PE Nation butter soft, likely because it's made from organic cotton. Yes, it's a higher price point, but an investment, IMO. As a shorter (5 foot 2) woman, my one takeaway from testing it is to size down - unless you're a fan of the to-your-knees look.
Gymshark Training Oversized T-Shirt
Surprisingly un-sweat patchy (despite not being sweat-wicking) and the perfect amount of oversized, this cotton t-shirt from Gymshark is another great option for throwing over workout leggings, cycling shorts or running shorts. Plus, I liked that isn't too long for petite girls, either.
You can't go wrong with an adidas Originals t-shirt, and this one doesn't disappoint. It's super soft and the neckline is flattering - so much so, I wore it into the office with a tailored pair of trousers. No, it's not appropriate for longer, sweatier sessions, but it is great for wearing for lighter sessions at the gym.
Adanola AS Short Sleeve Oversized T-Shirt
I discovered Adanola last year and am obsessed with the brand - they sell athleisurewear that's both flattering, functional, and also really cute for lounging around the house or running errands. Did you know that they even do tennis skirts? When I tested it, I found this t-shirt is thick, doesn't show sweat patches, and washes well, too.
ADA Short Sleeve Oversized T-shirt
Another Adanola favourite is this ADA design (it's amazingly good at hiding gym sweat patches despite being made of cotton). MC UK writer Dionne Brighton is also a fan. "I wear this oversized gym t-shirt all the time, even when I'm not going to the gym," she shares. "It's become one of my most worn items because the thick 100% cotton hides a multitude of sins, plus means it's yet to go bobbly despite being washed several times. It's thick and good enough quality to wear on repeat. Buy for an oversized fit that is just the right length to cover your bum."
Best for intense sweat sessions
Marks and Spencer Goodmove Scoop Neck Mesh Back T-Shirt
I really rate the M&S Goodmove range - I've got leggings, a three-quarter running zip, a bra, and this top from the collection and they all fit and wash well. This t-shirt is slightly longer at the back, so flattering, has a mesh detail, and is sweat-wicking, too.
Roomy, soft, and airy for hot summer runs, this New Balance design is a combination of polyester and cotton, meaning it sweat wicks better than pure cotton. I thought I'd find the side vent annoying but didn't really notice it over high-waisted leggings.
I loved this top from Gymshark - it's sweat-wicking, breathable, and washes well, plus has a cute little back detail which makes it a great option for every workout, from strength training to yoga.
lululemon Back in Action Short Sleeve T-Shirt
As always with lululemon products, the quality of this t-shirt is impeccable - it's breathable, flattering, and designed to last the long run. I've worn mine to the gym, Pilates, and on a long run, and it stood the sweat test for all three.
BAM Novea Short Sleeved Training Top
I'm a big fan of BAM for its sustainable yet functional fit kit, and this workout top is no exception. Available in blue and green colourways, this top is designed with high intensity in mind, sweat wicks well, and is highly breathable, too. It's made from their signature Novea fabric, a blend of bamboo viscose and Naia™, aka responsibly sourced wood pulp made via a low-impact processing method​.
What should I look for in an oversized gym t shirt?
Some of the above are made from cotton, which isn't the best material for sweat-wicking - in my experience, they end up smelling after a month or so if you're heavily sweating in them, no matter how you wash them.
Word from the wise: these ones are best for low impact workouts - Reformer Pilates, yoga, Barre exercises and so on - where you won't be working up a sweat. (They're also great for pairing with workout shorts and grabbing a coffee).
If you're more into your running, high intensity interval training, or heavy weight training, go for something sweat-wicking that'll allow your skin to breathe and is actually designed for working out in. Trust me - I learnt this the hard way! - but buying workout tops actually designed for working out in is key here.
Why do people wear oversized gym t shirts?
Good question. Largely, because they're comfortable, versatile, and offer a loose silhouette, making your workout about your workout and nothing else. Many opt for baggier styles to take any focus away from tight fitting kit that they might not feel comfortable or able to concentrate in.
Plus, they're easy to take on and off if you do decide you'd rather do your sweatier reps in a tight tank or bra.
Celebrity news, beauty, fashion advice, and fascinating features, delivered straight to your inbox!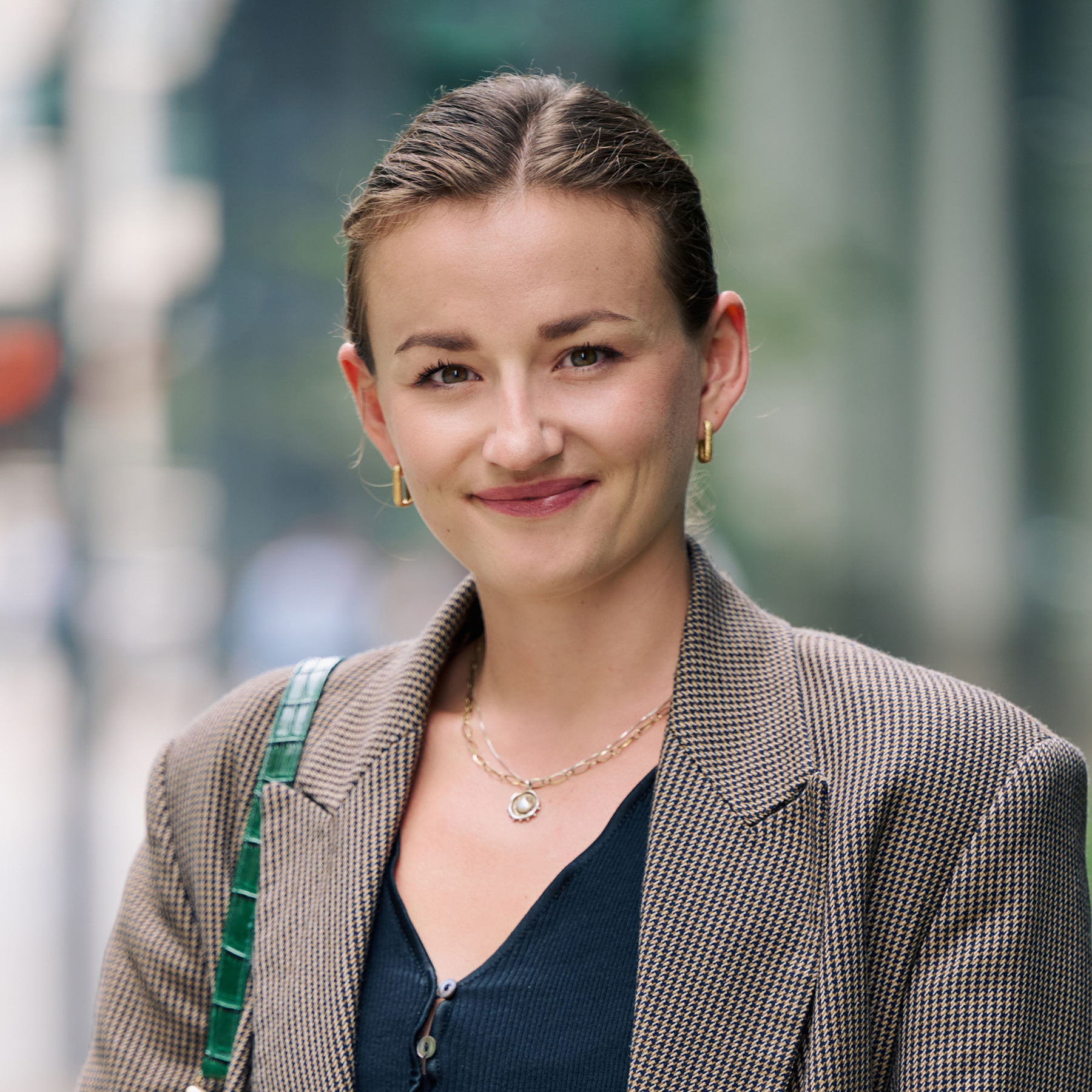 Health, Sustainability and Relationships Editor
Ally Head is Marie Claire UK's Health, Sustainability, and Relationships Editor, eight-time marathoner, and Boston Qualifying runner. Day-to-day, she works across site strategy, features, and e-commerce, reporting on the latest health updates, writing the must-read health and wellness content, and rounding up the genuinely sustainable and squat-proof gym leggings worth *adding to basket*. She regularly hosts panels and presents for things like the MC Sustainability Awards, has an Optimum Nutrition qualification, and saw nine million total impressions on the January 2023 Wellness Issue she oversaw, with health page views up 98% year on year, too. Follow Ally on Instagram for more or get in touch.