The best primer for locking down make-up according to the Marie Claire beauty team
Want your make-up efforts to last all day? The best primer is a must for your beauty kit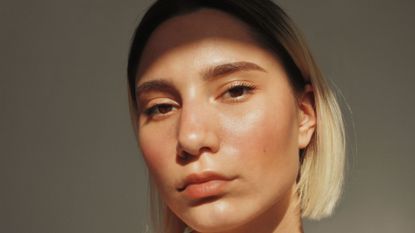 (Image credit: Getty Images 1161400162)
When you've spent time getting your make-up exactly right, wouldn't you quite like it if it stuck around all day or night? That's virtually impossible without using the best primer.
This often overlooked step does more than just keep your make-up in place, though. As well as locking down the best foundation, primers can tackle all manner of skin concerns, from boosting radiance to moisturising and even filling in pores and fine lines.
Why is the best primer such an essential step?
"Primers are an essential part of my personal make-up routine and a must have in my make-up kit, as they are the first step to a flawless base!" says professional make-up artist Cher Webb. "They are a game-changing product, working in harmony with your skin and foundation, merging and blending for a seamless complexion."
If your only experience of primers are those heavy silicone-based formulas that can cause irritating pilling, then it's time to become reacquainted. These days many primers come with skincare benefits that help to look after your complexion, while simultaneously helping your make-up stay in place for longer. Ingredients like hyaluronic acid, vitamin B3 (often in the form of niacinamide) and witch hazel extract are now common in modern day primers. Thankfully, you can now forget that feeling of a thick layer of something on top of your skin.
"Primers are designed to adhere to your foundation and can provide amazing results when using the appropriate primer for your skin type," Cher adds. "They act as an instant filter by reducing the appearance of redness, and adding instant radiance and glow while blurring imperfections."
With that in mind, we've done our research and have tried and tested as many of the best primers on the market. Below you'll find Marie Claire UK's handpicked edit of the very best formulas to shop now – and we think you're guaranteed to find a new make-up bag staple. Happy priming!
Types of make-up primers
Nowadays the best primers can even soak up excess oil and blur imperfections. They're able to camouflage the appearance of large pores and smooth out bumpy skin to help your make-up apply more evenly. If you struggle with concealing redness or rosacea, there are colour-correcting primers that will neutralise it. There are now some formulations that even protect your skin from the sun's rays, with the addition of a high SPF.
Basically there's a primer for every skin type and concern. To help you on your way to finding the best primer, here are all of the different types:
Blurring primer: "If you want to minimise pores apply a primer which is designed to blur them," starts Naoko Scintu, who has dolled up the likes of Jodie Comer, Karlie Kloss and Florence Pugh. They continue: "Apply the product to the centre of the face or where you naturally produce more oil." The best blurring primers contain lots of emollient to leave your skin smooth and pore-free.
Mattifying primer: Oily girls, this one's for you. Not only will a mattifying primer reduce the appearance of pores, it will also control oil production throughout the day. Silicone is the ingredient you need to look out for if you're investing however, our tip is to go light with the primer to stop your make-up from pilling.
Hydrating primer: Want to look like you've slugged but don't fancy using copious amounts of your best moisturiser? Say hello to a hydrating primer. Naoko's favourite primer in her kit, she says: "A primer that adds as much hydration as possible instantly improves the look and feel of the skin and is a perfect base for make-up." Search for something with hyaluronic acid in it if you're on the hunt for hydration.
Colour-correcting primer: Championed by make-up artist Rose Gallagher, who uses a green primer in her make-up for rosacea routine, colour correcting primers even skin tone ready for foundation. Redness isn't the only colour they counteract, you can get blue primers to even yellow tones and pink ones to even blue ones.
The 16 best primers to buy now
We've given each one of the below primers a go, and looked at everything from how they sat on the skin, whether they kept our foundation in place and whether they had any added benefits. Keep on scrolling to find out more...
1. Ole Henriksen Banana Bright™ Face Primer
Ole Henriksen Banana Bright™ Face Primer
Best brightening primer
Cher Webb is a huge fan of this primer by Ole Henriksen. "It's packed with Vitamin C, delivers instant radiance and glow while increasing make-up longevity," she explains. Inspired by the colour-correcting banana powders once used by make-up artists, it beats dullness by brightening up your complexion. This is one of the main reasons that we personally love this primer, and we happen to think that the colour-correcting powders in the entire Banana Bright range are truly exceptional too.
2. Armani Beauty Luminous Silk Hydrating Primer
Armani Beauty Luminous Silk Hydrating Primer
Best primer for instant hydration
An oil-in-water formulation means that this primer is light, luminous and very luxurious. It's also Naoko's go to when she is on set: "A little goes a long way and the product leaves the skin looking fresh, dewy and instantly plumped." We couldn't agree more, and we especially love that it is designed to suit all skin types and tones. A real all-rounder.
3. Smashbox Photo Finish Oil and Shine Control Primer
Smashbox Photo Finish Oil and Shine Control Primer
Best primer for oily skin
A mattifying primer does wonders if you have oily skin – especially around the T-zone. This genius primer by Smashbox (a brand synonymous with primers) helps keep your skin nice and matte for up to 12 hours. Consider your blotting time significantly reduced.
4. Chanel Le Blanc de Chanel Multi Use Illuminating Base
Chanel Le Blanc de Chanel Multi Use Illuminating Base
Best illuminating primer
As bases go, this one is kind of iconic, giving you the kind of healthy glow (you thought) you only dreamed of. Wear it alone for a skin boost or team with foundation for the ultimate radiance.
5. Too Faced Hangover Replenishing Primer
Too Faced Hangover Replenishing Primer
Best hydrating primer
It's not at all necessary to get absolutely bladdered to reap the benefits of this primer. What it does is help skin when it has the tell-tale signs of a heavy night (even if you haven't actually had one): redness, dehydration and dullness. Trust us, it perks skin up better than any hangover cure we know.
6. Milk Makeup Hydro Grip Primer
Milk Makeup Hydro Grip Primer
Best primer for keeping make-up in place
This is one of the best primers if you have dry skin and hate when make-up gathers in your dry patches. It contains a multitude of ingredients that will help hydrate the skin. It also creates an invisible veil (that you won't feel) that make-up attaches itself to for long-lasting impact. Grip by name, grip by nature.
7. Laura Mercier Pure Canvas Blurring Primer
Laura Mercier Pure Canvas Blurring Primer
Best blurring primer
Laura Mercier's primers are kind of legendary. There are multiple options available – including the much-loved Illuminating and SPF versions. However, the Blurring primer, which is oil-free, mattifies and blurs the appearance of pores and absorbs excess shine that manifests throughout the day.
8. The Ordinary High-Spreadability Fluid Primer
The Ordinary High-Spreadability Fluid Primer
Best affordable primer
'High-spreadability' is key here. This serum-like primer glides onto the skin and makes make-up blending so much easier. Foundation and concealer will melt into skin, rather than accumulating. It can also be worn alone as it creates the most beautiful blank canvas. Plus, it won't break the bank.
9. NARS Radiance Primer SPF 35/PA+++