Oh to be a Chanel bride. Karl Lagerfeld has whipped up some beautiful confections in his tenure at Chanel, the kind of Pinteresting wedding dresses that brides-to-be the world over would kill for. And from Poppy Delevingne to Lily Allen, many a famous face has chosen to wear Chanel on her big day – but just what is it that makes a Chanel bride stand out above the rest? Here we look at some of the best bridal dresses that Kaiser Karl has ever created…

Poppy Delevingne
When Poppy Delevingne married James Cook in 2011, there was no question for her that she would wear Chanel. Her bespoke creation was a genius maxi-to-mini transformer, as in the church, a full-length beaded chiffon skirt draped behind the bride, but in the evening, Poppy whipped off the fabric length to reveal a disco mini underneath. Well she is one of the world's most famous party girls, after all.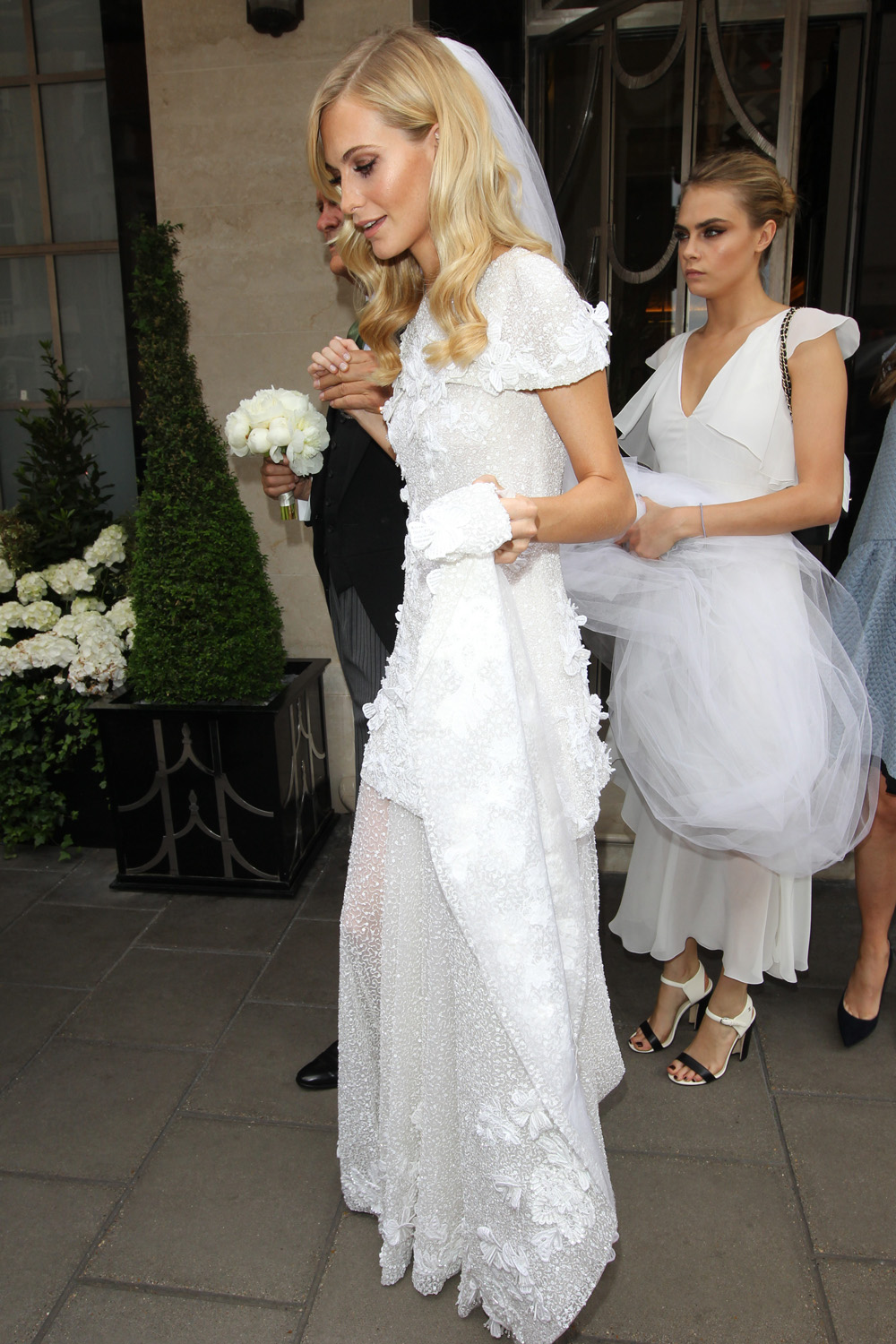 Keira Knightley
In what is possibly one of the coolest bridal statements ever, Keira recycled one of her favourite Chanel dresses to wear again on her wedding day. 'I'd worn the dress lots, it was my something old,' she told the Telegraph. 'I just wanted to be in something I would have a great time in again.' So rock and roll, and so appropriate for her wedding to Klaxons singer James Righton in 2013.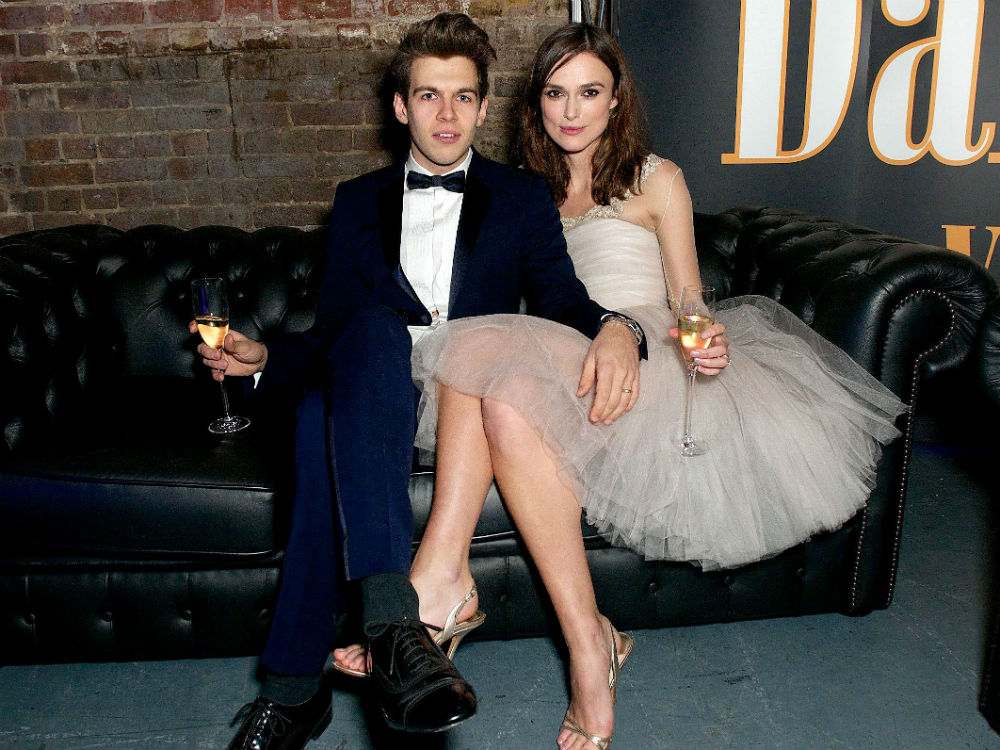 Lily Allen
For her 2011 marriage to Sam Cooper, Lily Allen naturally called on one of her closest fashion confidantes, Karl Lagerfeld, to style her for her big day. Revealing that she was pregnant on the same day, Karl fitted Lily in a classic lace sleeved silhouette, but experimented with a less traditional veil.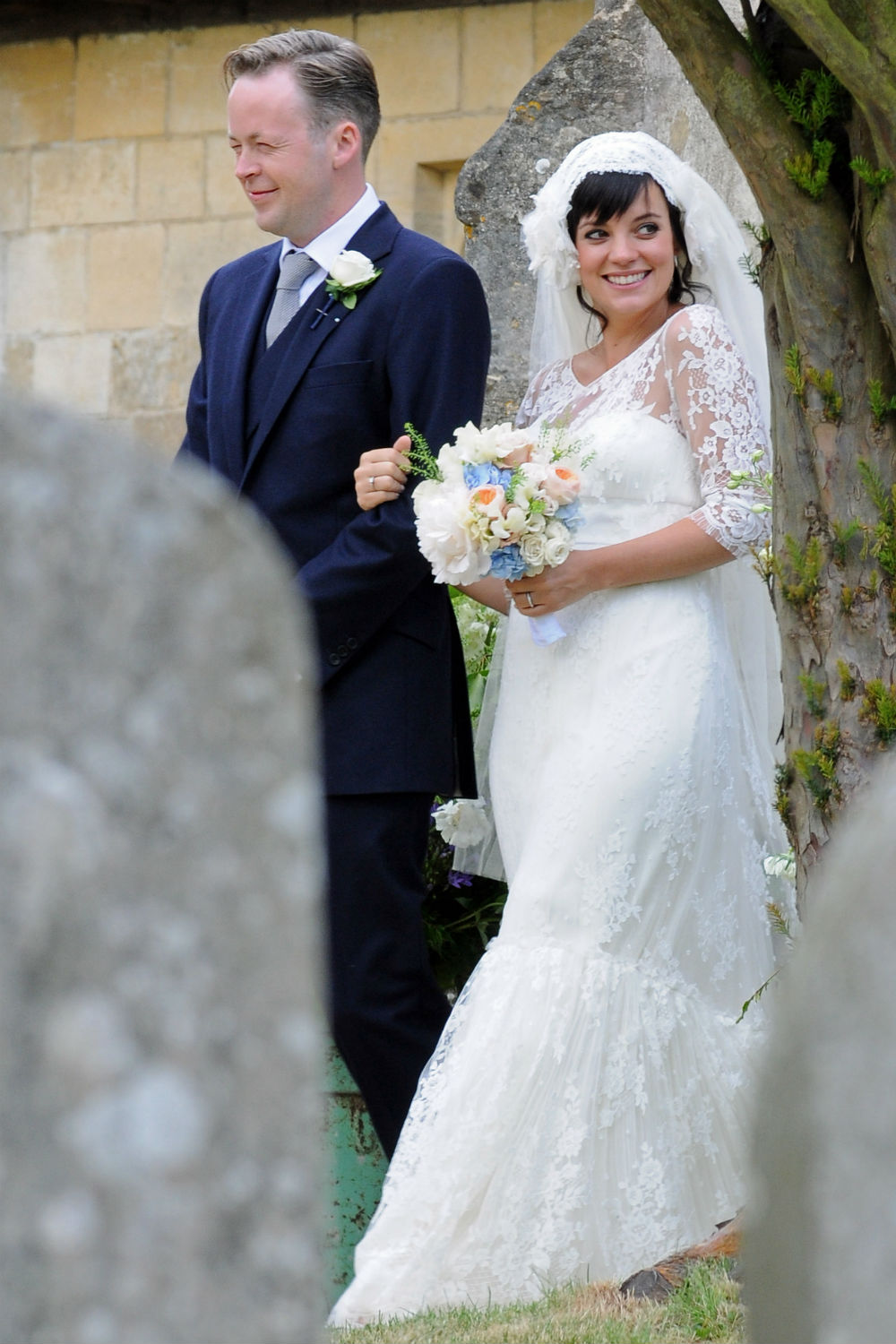 Kristen McMenamy
In the supermodel wedding to end all supermodel weddings, Karl didn't just dress the bride, but he actually walked his long-term muse Kristen down the aisle at her wedding to photographer Miles Aldridge. Oh and Naomi Campbell played bridesmaid, naturally.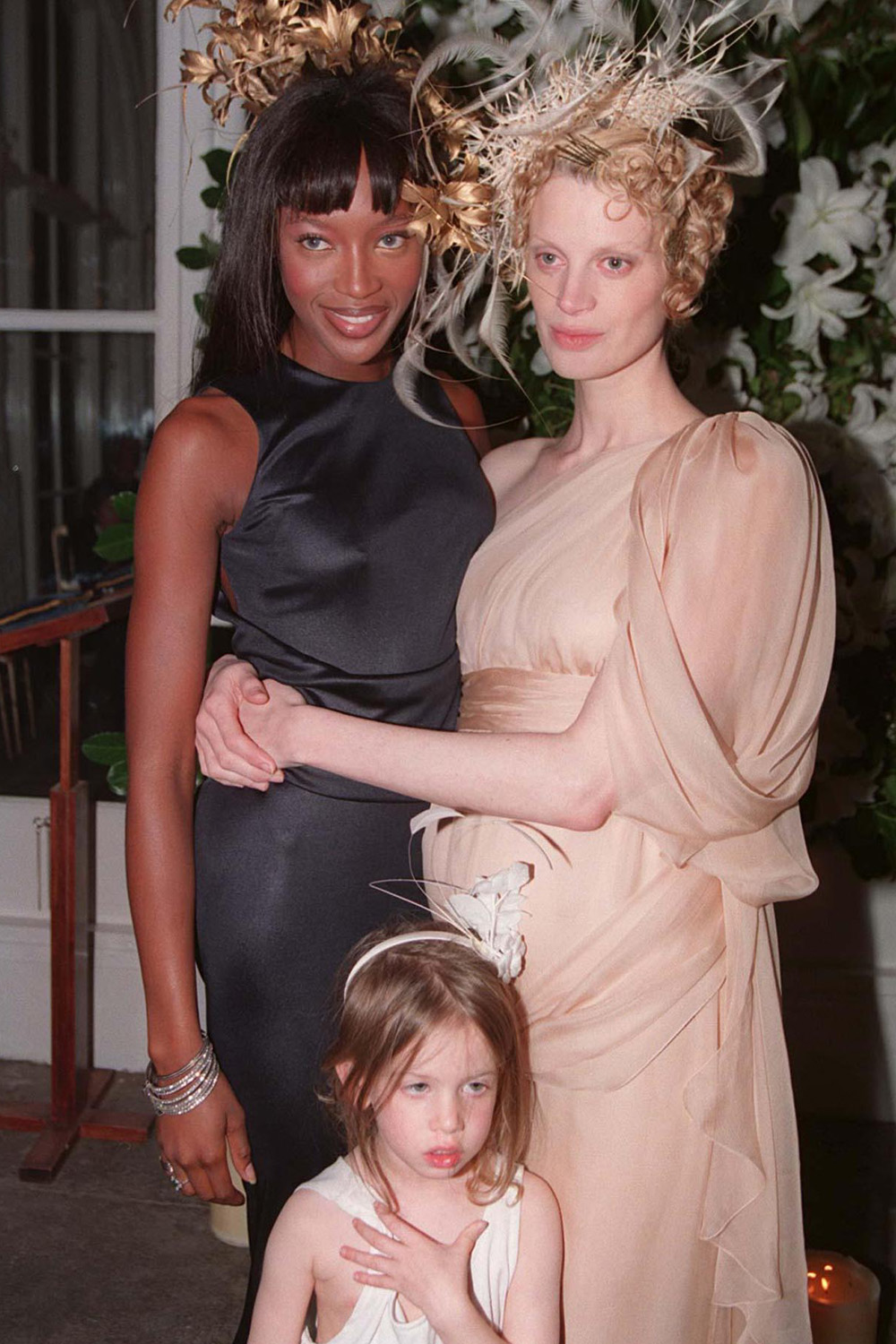 Caroline Sieber
When stylist Caroline married Mr Fritz von Westenholz at a castle in Austria, her A-list guests included everyone from Christopher Kane to Pippa Middleton. But guess who she asked to create her bespoke wedding gown? Well, she has been a front row fixture at Karl's shows since the 00s.



Cara Delevingne, Kendall Jenner, Lily Cole and co.
Not a real Chanel bride, but a show-bride! Yes the big finale of every Chanel couture show since the 90s has been the Chanel bride. Karl's enlisted all of his favourite supermodels (hi Cara, Kendall, Linda and Claudia!) to play the part over the years, pushing bridalwear boundaries with his cool concepts and depictions of weddings - his shows have featured pregnant brides and same-sex couples, power bridal suits giant meringues alike. So which of these supermodels will be the next actual bride to wear Chanel? Place your bets, now…

Cara Delevingne in the January 2014 Chanel couture show...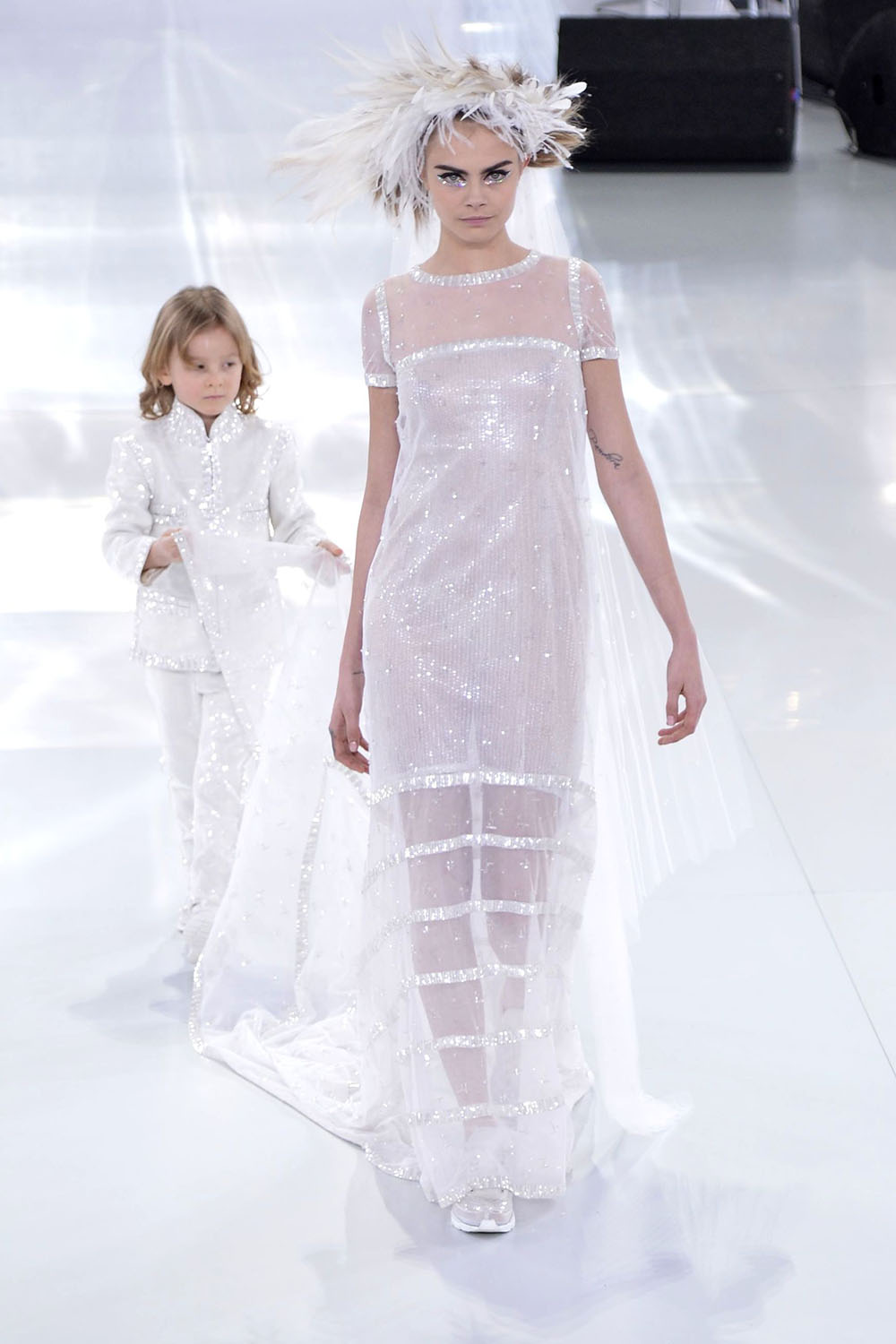 Kendall Jenner in the July 2015 Chanel couture show...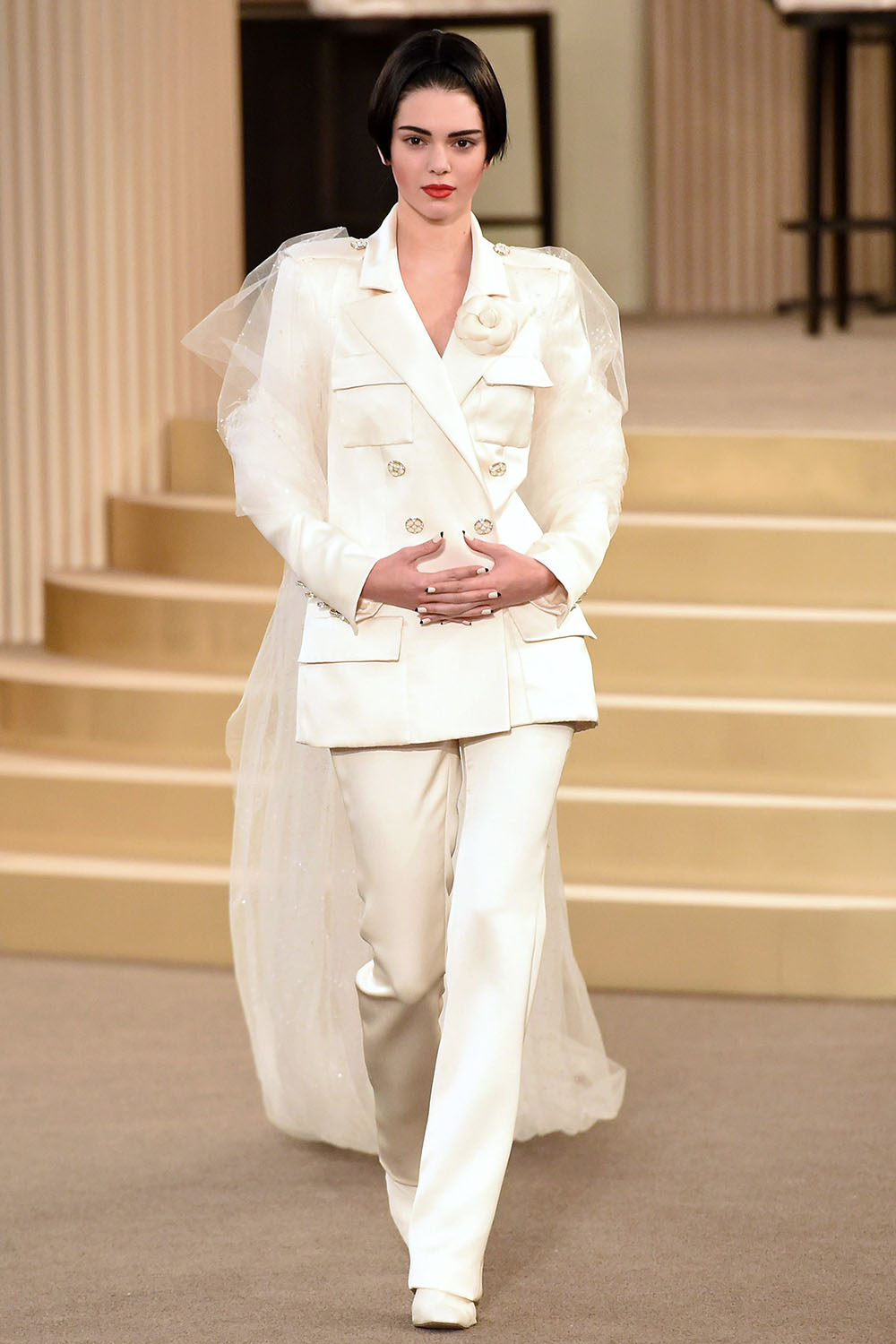 Claudia Schiffer in the 1995 Chanel couture show...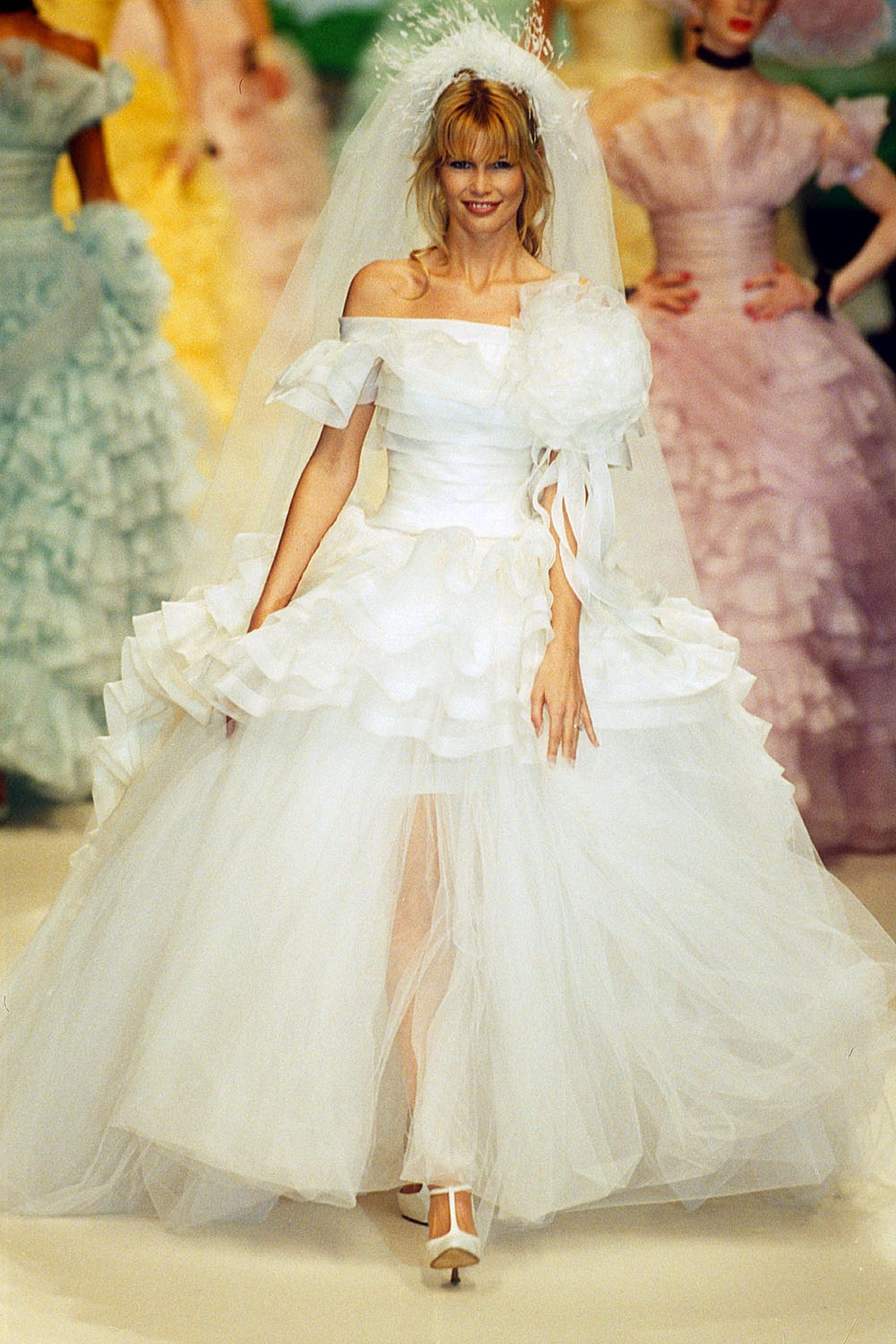 Linda Evangelista in the July 2003 Chanel couture show...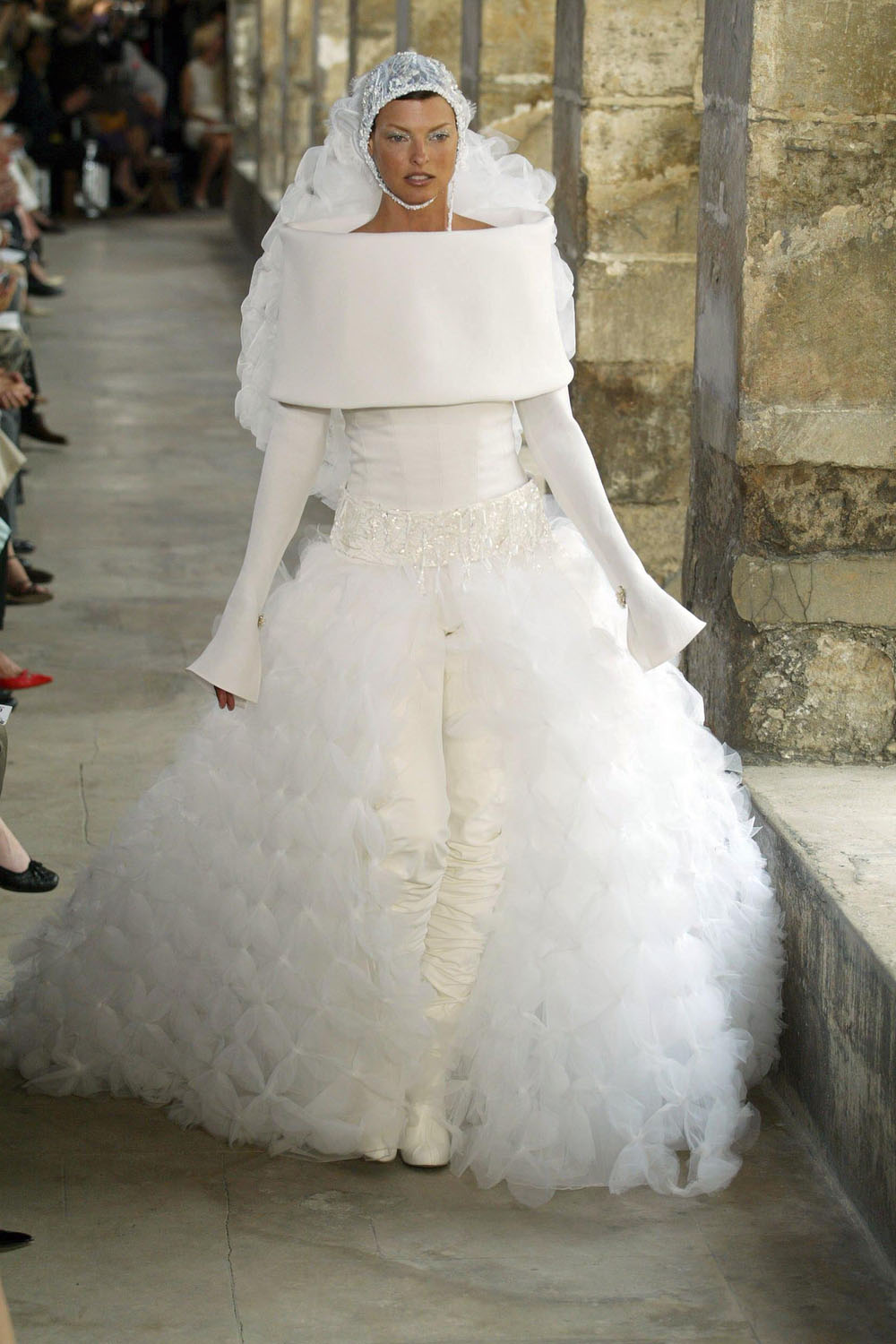 Lily Cole in the January 2006 Chanel couture show...