LATEST! Robert Pattinson talks music career
The smouldering Twi-star has opened up on his singing abilities, and how he thinks his music will only be popular when he is dead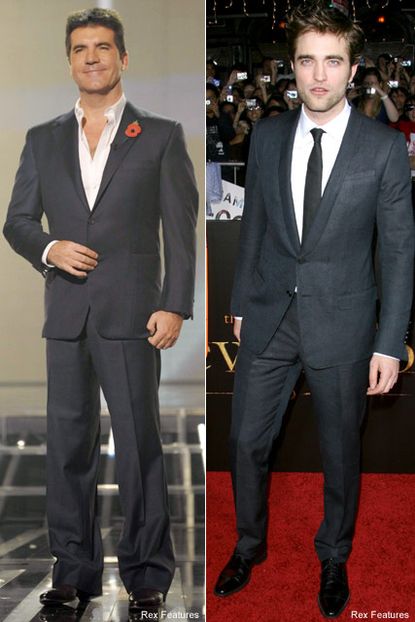 (Image credit: Rex Features)
The smouldering Twi-star has opened up on his singing abilities, and how he thinks his music will only be popular when he is dead
Smouldering Twi-star Robert Pattinson has made no secret of his wish to have a music career. In fact he even got himself a slot on the Twilight soundtrack. Now Rob has opened up on his singing abilities, revealing he thinks his 'depressing' tracks will only become popular when he's dead.
SEE ROB'S HILARIOUS STYLE HIGHS AND LOWS HERE!
Despite wanting a music career, Rob has admitted he doesn't think many people will like his intense songs, and doesn't see himself ever having widespread singing success.
'I am sure I'll be one of those artists that people don't pay any attention to while I'm alive, and when I am dead people will go yeah, man, that was a work of art,' he said in a recent interview.
'I see myself playing in a rundown blues bar, with about three people drowning their sorrows. I play according to my mood, and sometimes that can come across as very depressing in music.'
But despite not wanting his music to become mainstream,Rob admitted he likes Simon Cowell, and watches some of his shows.
'I love Simon, I think he is a great personality and I think his shows are entertaining,' he said.
'He is a clever guy and he created artists that he knows the public will like, that's why I don't think he could ever launch my music career.
'I am selfish with my music. I get my guitar and I play what I like, but the problem is I don't think many other people would like it.'
Earlier this year the star revealed he had put his musical career on hold for the time being, as him fame makes it difficult for him to write songs.
'I used to write a lot more music by just doing gigs, just turning up to open mics and stuff with two lines of the song and then the pressure would force me to make something up on the spot,' he said.
'And I can't really do that anymore, which was my main process for writing songs.'
What are your thoughts on Robert Pattinson's musical talents? Would you support the star in a change of career? Let us know your thoughts in the comments box below.
SEE ROB'S HILARIOUS STYLE HIGHS AND LOWS HERE!
ROBERT PATTINSON AND KRISTEN STEWART: RELATIONSHIP IN PICS
Celebrity news, beauty, fashion advice, and fascinating features, delivered straight to your inbox!