Nicola Roberts backtracks after slamming Madonna
Girls Aloud star Nicola Roberts says Twitter fans led her astray over 'copycat' rant at Madonna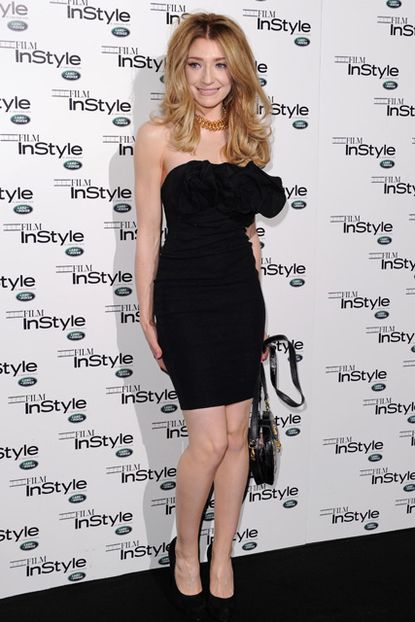 (Image credit: REX)
Girls Aloud star Nicola Roberts says Twitter fans led her astray over 'copycat' rant at Madonna
Nicole Roberts appears to have realised that it might not be the wisest move to pick a fight with one the most celebrated and successful singers in the world.
The fashionista and singer picked a fight with Madonna after it was suggested that the queen of pop ripped off her solo debut, Beat Of My Drum.
Nicola tweeted 'copy-catting has never flattered me' after Madge's Give Me All Your Love hit surfaced and comparisons were made between the two records.
SEE MADONNA'S STYLE HIGHS AND LOWS HERE
But backtracking, the Girls Aloud singer now says that fans led her astray.
Having heard the song, she regrets the rant.
'I hadn't heard it and I was getting a lot of tweets sort of linking the comparison (sic).'
'I've heard it now,' admitted a sheepish Nicola.
SEE NICOLA'S STYLE EVOLUTION HERE
The 26-year-old also told the Metro: 'There are times when things feel out of perspective.'
'You have to be prepared for the rough ride,' she continued. 'That's just the way it is. I would never try and rebel against it because it would be exhausting.'
Celebrity news, beauty, fashion advice, and fascinating features, delivered straight to your inbox!