Kim Kardashian Reviews Fifty Shades Of Grey
Forget the critics, Kim K has spoken.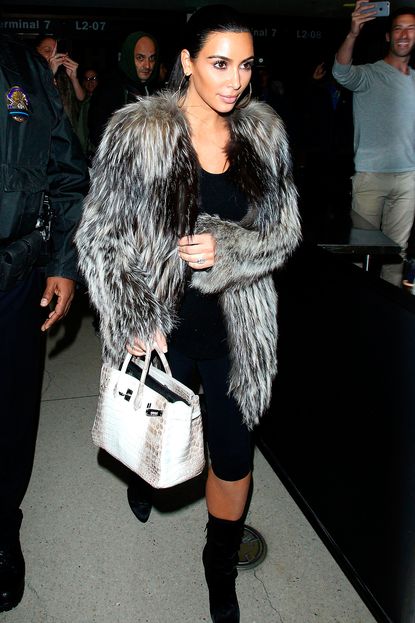 (Image credit: Rex)
Forget the critics, Kim K has spoken.
Kim Kardashian is the first person to have seen, and reviewed (of sorts) the Fifty Shades of Grey movie.
So far, there have been no Fifty Shades of Grey screenings. No press, critics, even friends-and-family of director Sam Taylor-Johnson and the cast have seen the finished version of the BDSM-fest. The whole thing has been shrouded in secrecy.
In fact, no one will be able to see the big screen adaptation of EL James' bestseller until its premiere at the Berlin Film Festival on 11 February. That is, except Kim Kardashian.
Such is the social media power of the reality star, she's been privy to an advanced private screening. And she's shared her considered opinion of the flick on Twitter.
'Girls night watching a private screening of Fifty Shades of Grey!!!!!! OMG it's sooooo good!!!!!' she tweeted to her 28.4 million followers.
And there she goes, in the post of a tweet, giving 50 Shades all the publicity it could ever need.
For the rest of us, Fifty Shades of Grey will be in cinemas 14 February.
Take a sneak peek inside Christian Grey's apartment in this interview with Sam Taylor-Johnson.
Used in articles
Celebrity news, beauty, fashion advice, and fascinating features, delivered straight to your inbox!