FIRST LOOK! Cheryl Cole's brand new video
The songstress debuts The Flood today, and we've got our hands on the very first sneak peek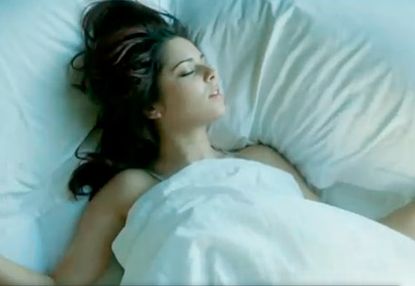 The songstress debuts The Flood today, and we've got our hands on the very first sneak peek
Calling all Cheryl Cole fans. Mrs C's been hard at work filming the most controversial X Factor series yet, but somehow, she's still found time film a show-stopping video for her brand new track The Flood. And now we've got our hands on the first sneak peak.
SEE CHERYL'S STYLE HIGHS AND LOWS HERE!
The famous judge has pulled out all the stops to make her latest solo single – The Flood - better than ever.
The brand new balled marks a change from her usual high octane numbers, and it seems the songstress decided to take things down a notch or two, and show fans her more vulnerable side.
And it definitely works.
Filmed at a remote house on a windswept British beach, the heartbroken star's seen tossing in turning in bed, before stepping out on the sand and paddling in the waves.
Toning down her usually sizzling style, Cheryl swaps stripy tights for chunky knits in the new vid, and is seen wrapped up against the cold as she walks along the beach.
And in a look we've never seen before, she even moonlights as a mermaid.
WATCH Cheryl's brand new video here….
The Flood hits stores on January 3.
What are your thoughts on Mrs C's latest offering? Let us know your thoughts in the comments box below.
SEE CHERYL'S STYLE HIGHS AND LOWS HERE!
Celebrity news, beauty, fashion advice, and fascinating features, delivered straight to your inbox!