Up for learning a new skill? Here's some of the best activity holidays to book now
Forget about lounging by the pool: these activity holidays combine are all about learning something new (with a bit of luxury thrown in for good measure)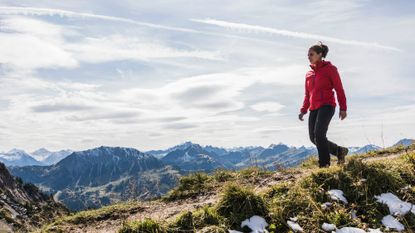 Forget just lounging by the pool: these activity-focus holidays combine all the best bits about learning something new, with a bit of luxury thrown in for good measure
For some of us, holidays are the perfect excuse to switch off and unwind from the daily grind, which probably looks something like: sleep, eat, work, repeat (to fade). But for a new gen of hip holidaymakers, breaks away offer the perfect chance to soak up the sun and reset while also learning an exciting new skillset.
And with so many offerings out there (Finnish dog sledding, anyone?) we've done all the hard work for you, unearthing some of the best-loved activity-based holidays that the world of travel has to offer. From pro cooking courses in Sicily to mountain biking in rural Scotland, we've got you and your intrepid soul covered.
Cook with a Michelin-starred chef in Sicily
Merlin's Sicily is no ordinary culinary vacation: this is a five-day master cookery course held in an 18th century villa in the rolling Sicilian countryside - led by world-renowned, Michelin-starred chef Merlin Labron-Johnson. Considered one of Britain's most talented chefs, Labron-Johnson will be cooking traditional Sicilian favourites such as arancini and gnocchi in the villa's utterly incredible test kitchen, using fresh ingredients from the surrounding estate. The best bit? You'll learn how to whip up a dish right alongside him and then devour your creations each day with a crisp glass of chilled wine.
When you're not in the kitchen (or soaking up the sun in the villa's lush green grounds), you'll be exploring the local markets and vineyards with Labron-Johnson to discover the region's finest ingredients, or visiting Mount Etna's natural wine producers with Master of Wine, Isabelle Legeron, to stock up on premium bottles of organic plonk. (Tip: bring an extra suitcase for this alone.)
The impeccably restored villa Rocca delle Tre Contrade - available to book exclusively through The Thinking Traveller - doesn't skimp on luxury, either. Expect views of Mount Etna from your bedroom window, lofty communal spaces that are effortlessly both chic and cosy, and the ultimate infinity pool to unwind in after another day of discovering delicious new recipes. It's a hard life…
The culinary experience at Rocca delle Tre Contrade, led By Michelin-starred Chef Merlin Labron-Johnson and Master Of Wine Isabelle Legeron, runs from 30 March-6 April 2019. A one-week course including all meals and accommodation costs from €4,250 per person (about £3,640), based on two sharing, or €5,950 (about £5,100) for single occupancy. For more information, visit www.thethinkingtraveller.com/merlin or call number 020 3934 9683
Live your best life surfing in Portugal with Soul & Surf
A new opening from Soul & Surf in the Algarve, Portugal is set to fire up your inner Point Break persona. Think long, sun-soaked days in the waves learning to duck and ride Altantic rollers, followed by deeply relaxing, meditative yoga sessions in the shala to shift any lingering aches and pains. Being launched in April this year by surfing veterans Ed and Sofie Templeton - who founded their first Soul & Surf retreat in Kerala back in 2010 - this stylish farmhouse venue is the first European base from the duo, delivering their signature laid-back vibes, healthy fare and pro-taught surfing and yoga schedules. What's more, aside from learning to surf, stretch and meditate, you'll also be holidaying to help the planet: Soul & Surf has committed to donate 1 per cent of its profits to leading marine conservation charity, Surfers Against Sewage. What's not to love?
Choose from a 3-night 'weekend-warriors' package for a short surf fix; 4-night stay (Monday to Friday) to escape the 9-5, or the usual week-long retreat so you can maximise your time in the salt and on the mat. Either way, days will be led by the tides, and start with good strong coffee and Portugal's delicious pastel de nata.
Breaks begin from €410pp (about £350) based on two people sharing, on a full-board basis; a 7-night stay in Portugal starts from €790pp (about £680) per week, including 5 surf-coaching sessions, a surf theory session, a video feedback session, all wet suit and board hire, plus yoga classes. Prices exclude flights. Book at soulandsurf.com or call 01273 931 282.
Write your magnum opus in Devon
According to lore, everyone has one great book in them, and Arvon prides itself as having been the home of creative writing for the past 50 years. Every budding author is welcome, regardless of experience, and thanks to on-going support from the Arts Council England, as well as private donors, grants are now available to those who meet the financial criterias - which means you might be able to pay the rent and go on a fulfilling holiday this year.
Whether you're an aspiring novelist, playwright, poet, YA fiction writer or just starting out on your writing journey, the plethora of courses on offer cover all bases. Choose between three- and five-day breaks to let your creative spirit run free or opt for a more intensive one-to-one workshop session instead to really plough through writer's block.
Arvon has three locations scattered around the UK, but we are particularly in love with the Totleigh Barton, a 16th century manor house, which happens to be the first Arvon dwelling - and, rather suitably, sounds like it's straight from a fairy tale.
Course prices vary, visit the website for more details.
Mountain biking in Scotland
Feeling chilled? Thought so. That's why we've gone full-adrenaline junkie in the wilds of Scotland for this one. The wonderfully named Mountain Lassies offer mountain-bike tours of Scotland for women run by expert female guides, who will not only ease you out of your biking comfort zone, but also give you local knowledge about the areas you're riding through.
The best part? The sheer breadth of tours available and ground you can cover. We're serious: there are breaks for women who've only ever ridden a road bike, options for anyone 'comfortable riding on trails of any width that are highly unstable and completely unpredictable' and, thankfully, everything in between. If that's not enough information for you, Mountain Lassies positively encourages you to phone and have a chat about the adventures that lie ahead.
For those of us who can't manage a three- or seven-day adventure, they also offer full- and half-day tours in various locations all over Scotland - so you can tag on a white-knuckle experience to a short visit. Once you've booked, consider your itinerary, logistics and accommodation sorted… all you need to do now is put pedal to the metal.
Our pick: Mountain Royale, 13-19 July (level 3), £1,005 per person. Half-day tours start from £100.
Celebrity news, beauty, fashion advice, and fascinating features, delivered straight to your inbox!