On the hunt for gym workouts to sculpt, strengthen and tone? 100+ simple sessions guaranteed to make you sweat
From our team of industry pros.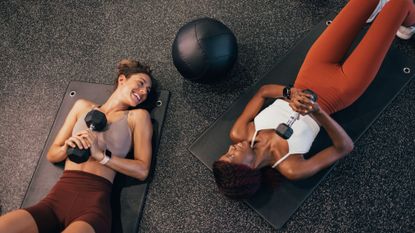 (Image credit: Getty Images 1358140226 )
Searching for the best gym workouts but finding it a little overwhelming? We don't blame you. There are over 1.7 billion views for gym workouts on TikTok and over 160,000,000 Google searches for gym workouts for women alone - a lot of which aren't even from qualified PT's or experts.
That's where our guide comes in - packed full of sweat sessions from our favourite qualified pros. All of the experts below have trained for years and taken certain exams to be able to give out the advice below, so you can trust that they know what they're talking about.
Whether you're after a one-off workout, a four-week fitness boost, or a year-round structure to your sweat sessions, there's something for every ability and fitness level. Weight training? Reformer Pilates? High-intensity interval training? Keep scrolling.
Meet your experts
Personal trainer Grace Beverley, founder of SHREDDY and Tala
FIIT trainers including Gus Vaz Tostes, Adrienne Herbert and Cat Meffan
Personal trainer Lucy Mountain, founder of NOBS
Personal trainer Izzy George, co-founder of Grndhouse
Personal trainer Krissy Cela, co-founder of EvolveYou
Peloton trainers Suzie Chan, Joslyn Thompson Rule, Ally Love, and more
Personal trainer Kayla Itsines, founder of SWEAT
Personal trainer Joe Wicks MBE, founder of The Body Coach
Nike trainers Maria Wada and more
Personal trainer Jillian Michaels, founder of The Jillian Michaels app.
How we tested the workouts
Because yes, we did personally sweat test the majority of the recommendations in this round up. The Marie Claire UK team trialled the apps at home or at our local gym and has shared the pros and cons of each for you below. (Read how we test all of the products we feature, here).
Not so keen on heading to the gym? What works for you won't be the same as your best mate. Don't miss our guides to home workouts and the simplest no kit home workouts, as well as our favourite celebrity workouts (without the celebrity price tag), while you're here.
100+ gym workouts to try now
1. SHREDDY
What? Grace Beverley's workout app SHREDDY offers a little bit of everything - recipes, classes and scaled workout programmes to suit your needs, too. It's mainly strength-focused, but offers cardio and yoga options, too.
Grace herself is known to train from one of her own guides and frequently shares progress when doing so. Fun fact: SHREDDY users have completed 1,482,132+ workouts in total to date. Not bad.
Fancy weight training without downloading the SHREDDY app? Give these weight lifting exercises a go, or read our guide to what weight to start lifting, here.
What we thought when testing? Freelance writer Dionne Brighton says: "I love the Shreddy app for many reasons, but mainly because the app allows you to check off the exercises as you complete them, which not only motivates me to get everything in the workout done, but is simply satisfying. I find it motivates me to live a healthier lifestyle in general, with all the recipes in the app. The other users in the community are super sweet and motivational too. The only downside is when I used it at the start of the year, the app could be very glitchy which sometimes gave me an excuse to end my workout early."
Price? Monthly £9.99 monthly, £24.99 quarterly, or £74.99 annually. Can be purchased on the App Store, Google Play Store or from the SHREDDY website.
2. FIIT
What? FIIT really does have it all - if you're after a workout programme from some of the UK's best personal trainers, then this one's for you. Get a sweat on with Adriene Herbert, learn the tricks of the Crossfit trade with Gus Vaz Tostes from WIT or improve your Pilates and yoga poses with Cat Meffan.
There are hundreds of classes, group workouts and training plans to choose from, plus you can track metrics, challenge your own personal bests and schedule workouts with others, so you really do get bang for your buck.
What we thought when testing? Health Editor Ally Head says: "FIIT is my go-to workout app for a reason - it's really simple to use, well laid out, and has a huge variety of plans, programmes and one-off workouts from a huge range of personal trainers. I like that you can filter the workouts by length - aka, if you've only got ten minutes, they'll only show you ten-minute-long sweat sessions - and also that you can schedule workout classes with others who have the app to replicate that studio feeling at home. Trust me on this one - it's well worth the ££."
Price? £20 monthly, £45 quarterly or £120 annually, but also available as a 14-day free trial. Can be purchased on the App Store and Google Play Store.
3. Nobs
What? Lucy Mountain's brand new 'no bullshit' workout app. This app offers the perfect gym workouts for strength training newbies keen to master the basics and build from there.
Buy for empowering twelve week programmes designed to help you improve your strength, tone your muscles, and build your confidence, too. And don't worry, there's not a burpee in sight, but the app does offer healthy recipes and daily positivity affirmations, similar to the Mind app (read our guide to the best mental health apps, here) but, well, more Nobs-y.
Price? £11.99 monthly, £31.99 quarterly price, or £119.99 annually. Available on the App Store and Google Play Store. If you'd rather just buy the programme, you can do that on the Nobs Guides website, too.
4. GRNDHOUSE
What? Grndhouse was first launched in March 2020 to offer regular gym goers a strength-based home option. But it's really rather good and ideal for those wanting to strength train at home or in the gym, whatever your ability. Let their roster of PT's take your training to the next level.
What we thought when testing? Health Editor Ally Head says: "I love the grndhouse workouts - the strength training sessions always leave me feeling empowered and strong. At just 40 minutes long, they're over in no time, but you seriously feel the burn. I like that the training can all be done from home, if that's your preference, too - all you'll need is a resistance band."
Price? From £20 per month. Check out the Grndhouse website now.
5. EvolveYou
What? She's known as the PT behind the best glute workout ever and personal trainer Krissy Cela has over 400 home and gym workouts - that are largely glute-focused - available on her EvolveYou app. Don't worry if you're a beginner or haven't been to the gym for yonks - there are workouts for loads of different fitness abilities, as well as meal plans, qualified nutritional advice, a user community, motivational challenges, and more.
Price? £13.99 monthly or £84.99 a year. Also available for a 14-day free trial, and available on the App Store and Google Play Store. Head to the EvolveYou website for more.
6. Peloton
What? Sure, the Peloton app might be designed with an actual Peloton bike in mind, but what's to say you can't use it at your local leisure centre on one of their spin bikes? Plus, it's not just spin classes they offer - they've got over ten different types of live-streamed workouts, from breathwork training, to stretching, to running and more. Want to know how to run faster? You heard it here first- their interval sessions are spicy.
What we thought when testing? Health Editor Ally Head says: "You'll all have heard of Peloton - they were all the rage mid lockdown - but did you know their app can also be used for workouts not on their spin bike? They've got a whole range of options and some world-class trainers, too. My personal favourites are Becs Gentry and Suzie Chan's treadmill workouts, but there are loads of great ones available to stream at home, too."
Price? £12.99 a month. You can try a 30-day free trial - available on the App Store and Google Play Store, Amazon Appstore, and Roku players & TVs. Check out the Peloton website for more information.
7. SWEAT
What? Kayla Itsines, the queen of strength training and high-intensity interval training workouts, has designed a whole app to make gym workouts that little bit less intimidating - and it's good. Again, you can either opt for a home or gym-based plan, but there are loads of options - 5,000 different sweat sessions, to be precise. That's a whole load of gym workouts to choose from. Happy sweating.
What we thought when testing? Health Editor Ally Head says: "Kayla and her SWEAT app are loved globally for a reason - they're short, sweet and simple, and highly effective at getting your heart rate up in a short space of time. There are options for everyone - as a marathon runner, I sometimes avoid high-intensity interval training, so personally love the lower impact offerings on the app."
Price? From £14 a month, although the app does include a seven-day free trial. Available on the App Store and Google Play Store. Head to the SWEAT website for more information.
Not so keen to download the app? Try an exclusive Itsines-approved workout for beginners, here.
8. The Body Coach
What? You'll all have heard of Joe Wicks, and while he's known for his free YouTube workouts that you can do from home, his app includes a whole variety of gym workouts, too. He actually originally got famous for his 90-day plan, which is now available in app form and guides you through a three-month gym and nutrition plan, too.
Think dumbbell and kettlebell sets tailored to help you lose fat and up your strength, too.
What we thought when testing? Health Editor Ally Head says: "Again, Joe Wicks was awarded his MBE for good reason - for getting the nation moving and making it seem doable for all abilities, in the process. His app is simple to use and offers structured workout plans of various lengths (from one to three months). They're also currently offering a free trial for teachers, which a friend of mine is loving because the short length of the workouts means she can fit one in pre leaving the house at 7 am."
Price? From £14.99 a month, but there is a seven-day free trial available if you're keen to try. Available on App Store now. Head to The Body Coach website for more information.
9. Nike Training App
What? Keen to personalise your plan to make sure it works for you? The Nike app can help with that, offering a range of four to six-week training plans focused on progression and power. There are also home options, but their strength training and gym plans will offer you simple - and free! - strength gains. Win, win.
What we thought when testing? Health Editor Ally Head says: "I used the Nike Running app when I first started lacing up six or so years ago now and loved how, as a total beginner, it was easy to use and didn't overcomplicate things. You simply download and start your run, and stop it when you're done, where it'll tell you your average pace, total time moving, and so on. It's also free, so great for those who don't want to spend £££ on a good workout app."
Price? Free. Available on the App Store and Google store. Head to the Nike website for more.
10. WeGLOW
What? Founded by Stef Williams in 2020, the app is now one of the highest-rated fitness apps in the world. If you're not sure what gym workout to choose, then this is for you. It allows you to work out in any way you wish, whether that's gym workouts or at home. The app has an impressive library of over 2500 workouts for all fitness levels and goals. Plus, 26 dedicated guides and real-time classes, all coached by qualified trainers. WeGlow lets you track your progress in-app, as well as your water intake and daily steps. But it doesn't stop there, there is a whole section for nutrition with recipes for all dietary requirements.
Fun fact for you: 14 million minutes have been spent working out through the WeGLOW app. Our eCommerce writer Grace tested out the app earlier this year, and you can read her full review here.
Price? £15.99 per month, £38.99 quarterly or £99 for an annual membership. Available on the App Store and Google Play, with more information on the WeGLOW site.
11. Jillian Michaels: The Fitness App
What? She's one of the biggest names in fitness and, unsurprisingly, her app has a 4.7 out of 5 star rating on the app store, too. Choose from over 800 workouts and tailor your selection based on the kit available in your gym (or at home, if you'd rather workout there).
Plus, she's just launched a brilliant prenatal offering, too, making keeping fit for mums-to-be simple.
Price? A subscription is £5.16 a month for 12 months - that's £61.99 a year. You can try a seven day trial for free, if you're on the fence. jillianmichaels.com
Not so keen to download an app? Try our expert-approved bodyweight leg workout, lower body dumbbell workout or round up of the best full body home workouts, instead.
How to plan gym workouts?
The key is finding a schedule that works for you and making time to incorporate the best gym workouts into your routine. Plan gym workouts around your work hours, even just half an hour a day is said to boost your mood. One of the best apps above will help you plan ahead and keep track of your workouts.
"The key to effective gym workouts is a mixture of proper form but most importantly, consistency. You need to find a routine and schedule that works for you and helps you to make working out a habit," says fitness expert Stef Williams.
The difference between home and gym workouts is the variety of machines and weights available in the gym, plus the added benefit of motivation from others' workouts around you. "If you're specifically looking to build muscle then the gym is an ideal place to do that (or might get you there faster) as you often have more access to heavier weights and a greater variety of machines," explains Williams.
Celebrity news, beauty, fashion advice, and fascinating features, delivered straight to your inbox!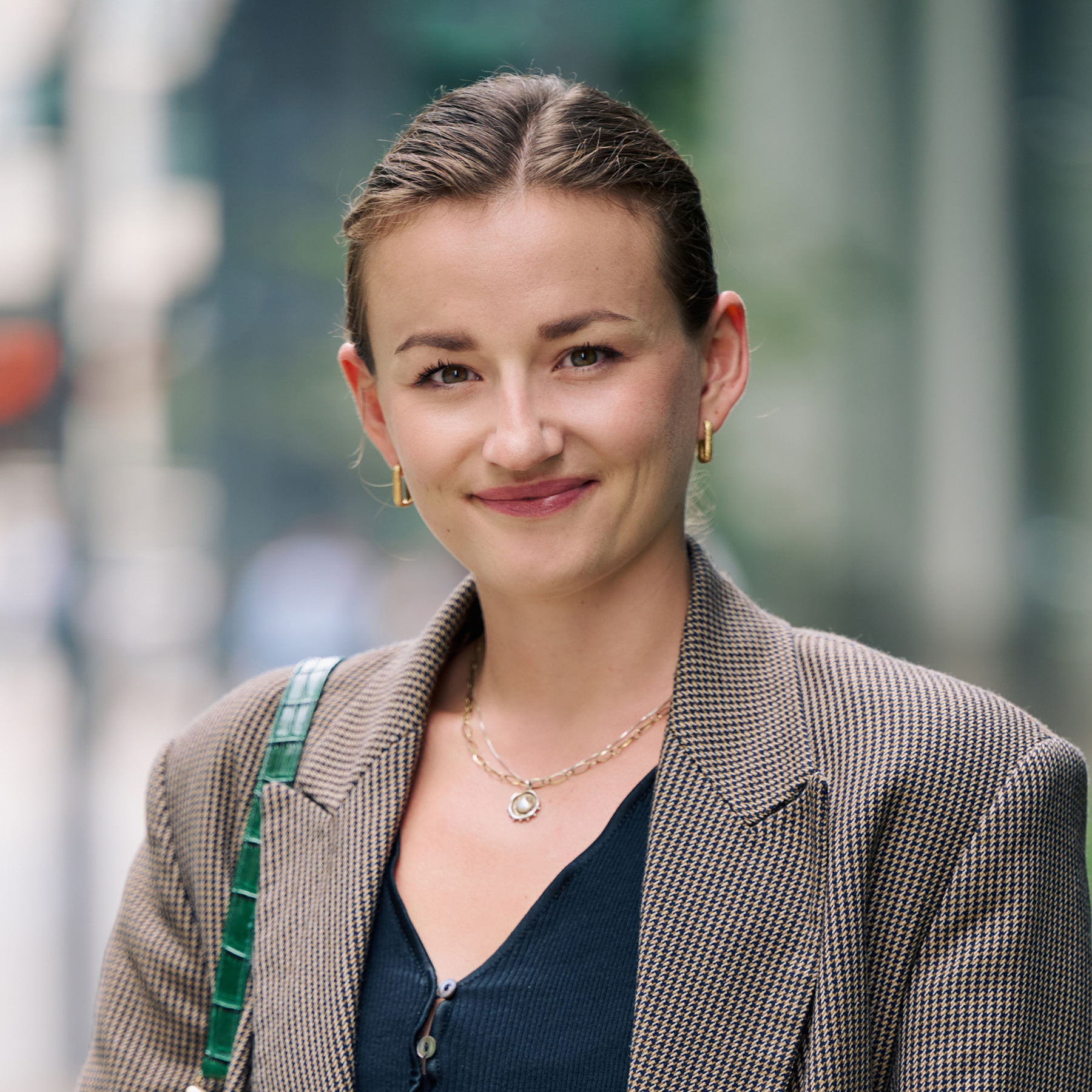 Health, Sustainability and Relationships Editor
Ally Head is Marie Claire UK's Health, Sustainability, and Relationships Editor, eight-time marathoner, and Boston Qualifying runner. Day-to-day, she works across site strategy, features, and e-commerce, reporting on the latest health updates, writing the must-read health and wellness content, and rounding up the genuinely sustainable and squat-proof gym leggings worth *adding to basket*. She regularly hosts panels and presents for things like the MC Sustainability Awards, has an Optimum Nutrition qualification, and saw nine million total impressions on the January 2023 Wellness Issue she oversaw, with health page views up 98% year on year, too. Follow Ally on Instagram for more or get in touch.
With contributions from