6 reasons to pick up a copy of Marie Claire's November issue
Including the winners of Marie Claire's Future Shaper Awards, an exclusive interview with Jamie Dornan and a lot of beautiful new-season fashion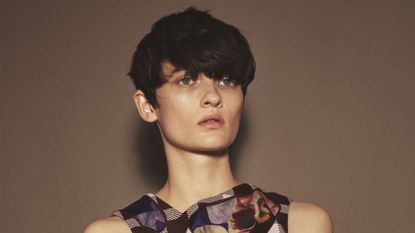 (Image credit: Jesse Laitinen)
Including the winners of Marie Claire's Future Shaper Awards, an exclusive interview with Jamie Dornan and a lot of beautiful new-season fashion
Marie Claire's November issue goes on sale today. Want a taste of what's inside? Read on...
Meet the incredible women changing the way we work
Prepare for some serious career inspiration. In the latest issue we introduce the winners of Marie Claire's Future Shapers Awards, our annual event celebrating women doing inspiring and agenda-pushing work, like Samantha Payne, founder of start-up Open Bionics, which makes affordable bionic hands for amputees, or Jaz O'Hara, who set up The Worldwide Tribe to help run aid projects for refugees across Europe and the Middle East.
Read our interview with The Fall and Fifty Shades star Jamie Dornan
'The idea of being single makes me instantly sweat' Jamie Dornan told us, sounding very much relieved to be off the market. In his November issue interview with Marie Claire, Dornan also discussed his aversion to gyms, why he loves playing Paul Spector in The Fall and why filming the second and third Fifty Shades movies was easier than the first.
Get clued up on the season's new knitwear trends
As we inch towards big jumper season again, get inspiration from our chic edit of knitwear, from ruffle dresses to (cool) twinsets.
Find out how you can (actually) fight your winter cold
Did you know taking vitamin C pills doesn't really help prevent a cold? Or that the number of colds you suffer from is partly down to genetics? Or that being miserable can actually make you more susceptible to the sniffles? With the most up-to-the-minute research - and advice on remedies that really work - we bring you a comprehensive guide to the most common ailment there is.
Read the memoir of one man's transition from female to male
Chris Edwards knew from early childhood that he was male, but had to wait two decades before he could transition. This month he tells Marie Claire his remarkable story.
Find out why you should probably get a dog
In our pets dossier, Tracy Ramsden explores the physical and psychological benefits of having a 'fur baby', Henry Holland and Laura Jackson introduce us to their dogs and we bring you the world's most influential furry ones in our Pet Power List.
Celebrity news, beauty, fashion advice, and fascinating features, delivered straight to your inbox!