We Completely Lost Our Sh*t Over David Beckham Last Night
He invited us to party with him.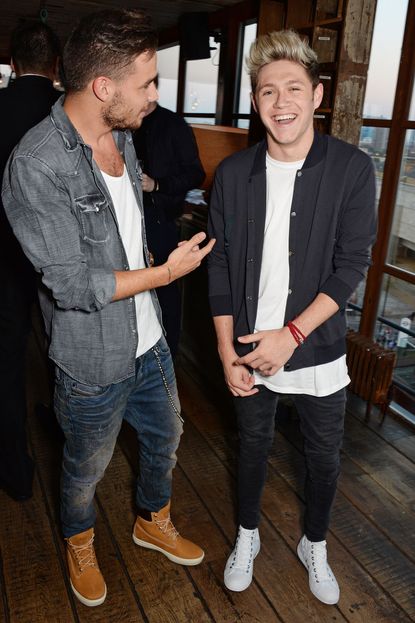 He invited us to party with him.
Few celebrities have the ability to make a room full of hardened fashion journalists and VIPS completely lose their cool, but David Beckham did exactly that last night.
The setting was the Shoreditch House rooftop pool in East London. The occasion was a party to celebrate the launch of Beckham's swimwear range for H&M.
This is what learned from spending a couple of hours in the company of Mr David Beckham:
1. The man really is impossibly good-looking. Groomed to within an inch of his life and smelling like what we imagine heaven to smell like. Charming, too. So very charming.
2. No one is above taking a selfie with David Beckham. Not you, Suzy Menkes. Not you, Aaron Paul. And, not you, Nick Grimshaw.
3. Beckham has the same hair stylist as Trudie Styler. He was 45 minutes late to the party (not that we were counting Every. Single. Second to his arrival), but he had a very good reason. He was waiting for his barnet coiffeur to arrive, who had been busy getting Trudie's tresses ready for a dinner event. #randomfact.
4. He's a family man. Though there were plenty of celebrity guests on hand to mingle with (we spotted Breaking Bad's Aaron Paul (who busted out some incredible dance moves FYI), a couple of members of One Direction that sadly weren't Harry Styles, Nick Grimshaw, Ellie Goulding, Foxes and Eliza Doolittle), Beckham chose to spend most of the time chilling at the bar with his mum and Victoria Beckham's sister, Louise Adams. Aaww.
You'll find more super-hot photos of David Beckham here...
Celebrity news, beauty, fashion advice, and fascinating features, delivered straight to your inbox!