Robert Pattinson on Twilight sex scene: The sex is a lot wilder and more intense
Robert Pattinson and Kristen Srewart wanted to have 'the greatest vampire sex ever' he reveals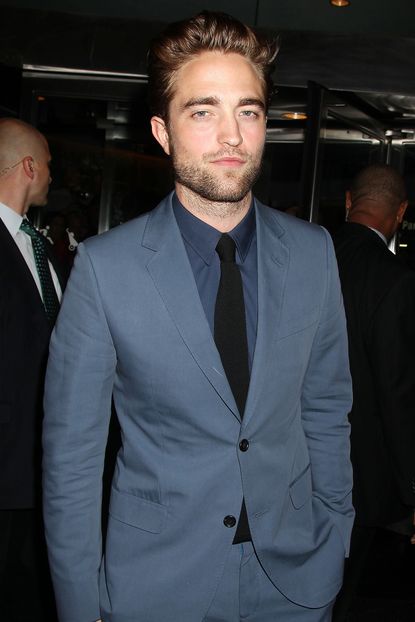 (Image credit: REX)
Robert Pattinson and Kristen Srewart wanted to have 'the greatest vampire sex ever' he reveals
Their relationship in real life may have been rather cool of late, but Robert Pattinson and Kristen Stewart's on-screen chemistry in the final Twilight film promises to be scorching.
Robert Pattinson has revealed that the hotly-anticipate sex scenes in the soon-to-be released Twilight Breaking Dawn Part 2 get pretty wild indeed.
ROBERT PATTINSON HITS BACK AT KRISTEN STEWART QUESTION The 26-year-old heartthrob said: 'The sex is a lot wilder and more intense but I think it works better.
'We wanted to do something different, we had to figure ways to make it sexy even though it's supposed to be 12A. The idea was for us to have the greatest vampire sex ever.'
WATCH: R-PATZ TALKS ABOUT HIS INSECURITIES
Rob also reveals to The Sun newspaper that filming the intimate scenes with Kristen were often pretty embarrassing: 'It's awkward doing close-ups in front of a big crew with the camera operator in your face and you're supposed to show ultimate ecstasy.
'Kristen and I would start to laugh and the cameraman was laughing, too,' he says.
While on their final promotional tour, the former couple have been keeping fans guessing as to whether or not they have rekindled their romance.
Breaking Dawn Part 2 opens in the UK on Friday.
Do you think Robert Pattinson and Kristen Stewart are dating again? Tell us your thoughts in the box below...
TWILIGHT BREAKING DAWN PART TWO PREMIERE PICS
Celebrity news, beauty, fashion advice, and fascinating features, delivered straight to your inbox!