Katy Perry dashes out of nightclub to avoid Russell Brand
The singer was partying at Mahiki when she was told her ex was on his way to the club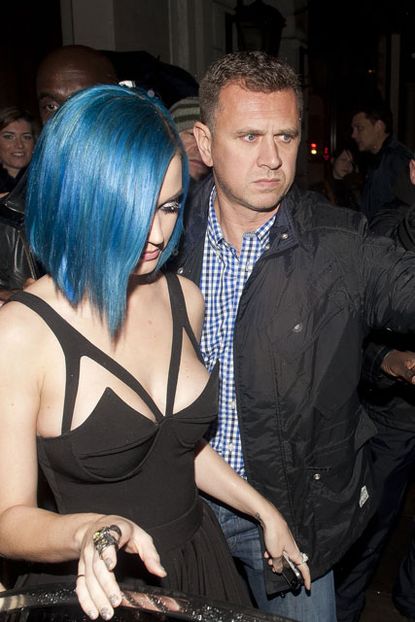 (Image credit: Rex Features)
The singer was partying at Mahiki when she was told her ex was on his way to the club
Katy Perry made a hasty exit from a top London nightclub this weekend when she was told that her ex, Russell Brand, was on his way to the same venue.
The Part Of Me singer had been enjoying a night in a private room at Mahiki in Mayfair when one of her entourage told her they'd heard a rumour that Brand was en route to the night spot.
Wanting to avoid an awkward encounter, the 27-year-old dashed out of the club and headed to another trendy bar in Chelsea.
A source told the Metro: 'She wanted to spend the night singing in the room as it's where her best mate Rihanna normally comes to play when she is in town.
'Katy was having a great night but bolted out the door when one of her sidekicks stunned her by telling her Russ was about to turn up.
'Rather than risk an awkward run-in, Katy didn't take any chances and ordered everyone to move on to a club in Chelsea instead.'
There was no chance of Perry running into her ex-husband, though, as the comedian is currently in the States after being arrested for allegedly throwing a paparazzi's iPhone through a window.
BRAND'S WEIRD EXPLANATION FOR DESTROYING IPHONE
He turned himself into police last week and was promptly charged with one count of criminal damage before being released on bail after coughing up $5,000.
Celebrity news, beauty, fashion advice, and fascinating features, delivered straight to your inbox!