Marie Claire is supported by its audience. When you purchase through links on our site, we may earn commission on some of the items you choose to buy.
The star had admitted she's 'just a product' revealing her honeymoon with Alex Reid was staged for TV
In her latest tell-all interview, Katie Price has admitted she's just a 'product', revealing her recent Thai honeymoon with Alex Reid was staged for TV.
2010's BIGGEST CELEBRITY SCANDALS
Opening up on her recent marriage and lifelong self promotion, the star told how she only stays in the spotlight for her fans.
'It's the public and all of my fans that keep me going – there's obviously still an interest in me,' she said in an interview with Sky News.
'I am a product, but I do have the final say in what I do. I don't want to be a goody two shoes all the time.
Talking about her recent nuptials, Katie also revealed her honeymoon as a set-up, saying: 'It's a three part series – the before, the wedding and the honeymoon.'
'But obviously after Alex's fight we'll go away for two weeks and have a proper honeymoon.
'It [the honeymoon] was part of the TV thing but I still enjoyed it, it was still good.'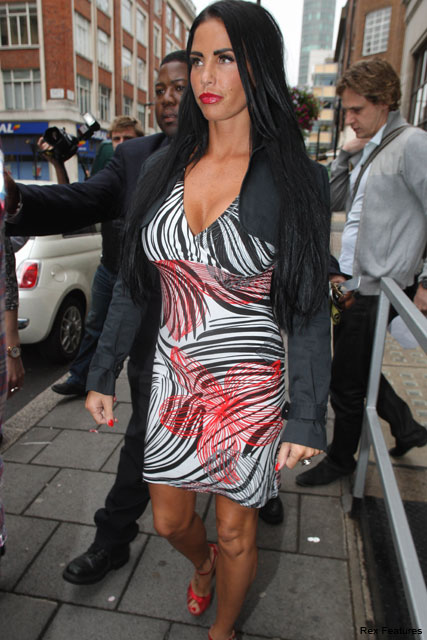 Miss Price even admitted the pair only had the televised wedding so the TV company would foot the bill.
'Like I said to Alex, to get an amazing wedding do it through the TV, it pays for it at the end for the day… it's called being shrewd,' she added in a BBC Radio interview yesterday.
Do you think Katie should step out of the spotlight? Or is her documentary show harmless? Let us know your thoughts in the comments box below.

2010'S BIGGEST CELEBRITY SCANDAL