Gwyneth Paltrow Shares Make-Up Tips
Want to know how Gwyneth looks so good? Find out here...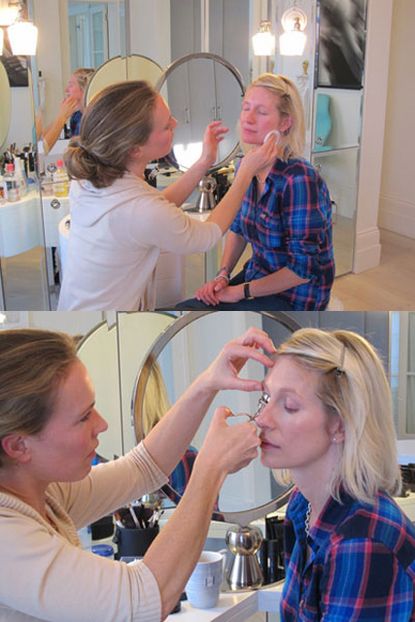 (Image credit: GOOP)
Want to know how Gwyneth looks so good? Find out here...
Oscar winner Gyyneth Paltrow has shared her personal make-up tips on her Goop.com blog after confessing she's 'terrible' at applying her own cosmetics.
She may one of Hollywood's most glamourous leading ladies but Gwyneth Paltrow is the first to admit she's clueless when it comes to applying her own make-up.
PICS: GWYNETH'S HAIR AND BEAUTY MOMENTS
Enter Gwyneth's trusty make-up artist Emma Lovell. The two have teamed together to produce a beauty regime how-to-guide for Gwyneth's blog Goop.com.
'Believe it or not, I am terrible at doing my own make-up. I'm decent at doing it for a friend, but when it comes to my own face, I never get it right,' the Shallow Hal actress writes.
'I have been wanting a step-by-step lesson for ages so I asked my London make-up artist, Emma Lovell, to show me how. One of my gorgeous school mum friends from my son Moses' class agreed to be the model (thank you, Kate!), and I learned so much. I hope it's helpful for some of you!'
The health conscious A-lister is an active preacher in promoting balanced diets, fitness regimes and lifestyle ideals, we better start taking notes...
SEE GWYNETH'S STYLE HIGHS AND LOWS
Celebrity news, beauty, fashion advice, and fascinating features, delivered straight to your inbox!