Marie Claire is supported by its audience. When you purchase through links on our site, we may earn commission on some of the items you choose to buy.
The star's been moved to another hospital for specialists to treat her malaria.
After spending hours in intensive care with 'no signs of improvement' Cheryl Cole has been moved to a specialist tropical disease hospital for medics to treat her malaria.
SEE MORE CHERYL COLE PHOTOS HERE!
Mrs C is thought to have contracted the disease while holidaying in Tanzania with Dancing with the Stars BFF Derek Hough.
The songstress was sent home with 'exhaustion' after collapsing at a photo shoot on Sunday, but after her condition deteriorated, Cheryl was rushed to hospital and diagnosed with the potentially life threatening disease.
'She really is very poorly indeed and doctors weren't taking any chances,' one insider reveled.
'Intensive care was their best option when they saw what condition she was in. She is now in the best place for her with the best experts in the field to look after her.'
And it's feared the disease could be worse than first thought.
'It is a lot more serious than first thought,' an insider told the Sun. 'Everyone thought she would pull through after 24 hours but there have been no signs of improvement.'
'She is very ill and will not be out of hospital for a while. Everyone is holding their breath.'
Now Cheryl's been moved from London's private Cromwell hospital to the specialist Hospital for Tropical Diseases at University College, so expert medics can care for her as the disease takes hold.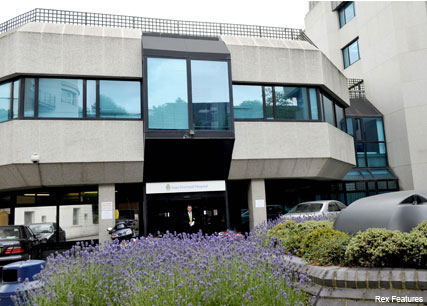 After a spokesman yesterday confirmed Cheryl will be taking a week off from her stint as an X Factor judge to recover, it's thought preparations are being made for the star being out of action for up to six months.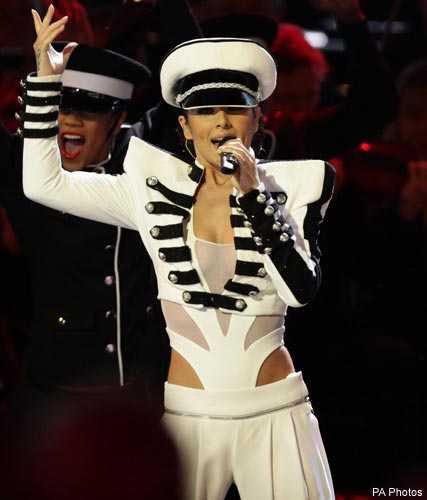 Bosses are reportedly poised to scrap Cheryl's anticipated V-Festival appearance, and could even pull the plug on the October launch of her new album until she is fully back to fitness.
Friends are reportedly worried Cheryl's tiny frame could halt her recovery, keeping her our of action for longer than planned.
'She has not got the physical strength to beat it. She is going to need all of her Geordie grit to win this battle.'
Get well soon, Cheryl!
CHERYL COLE STYLE HIGHS AND LOWS