Cheryl Cole to give Cher Lloyd an X Factor make-under
Mrs C is set to show Cher's softer side, revealing she'll wow viewers with a pared down look during ballad week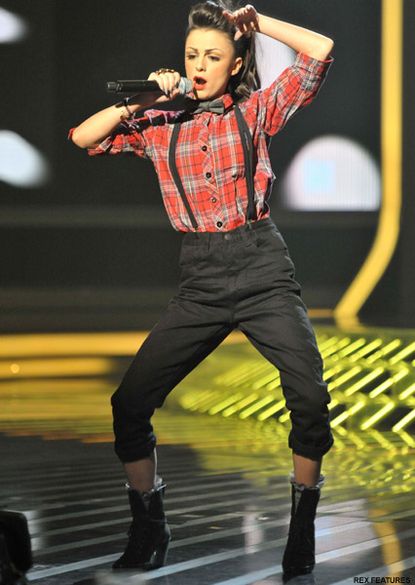 Mrs C is set to show Cher's softer side, revealing she'll wow viewers with a pared down look during ballad week
Cheryl Cole has revealed she's set to give controversial X Factor contestant Cher Lloyd a make-under, and is planning a new look for the star by toning down her hair and layers of make-up.
SEE ALL THE LATEST X FACTOR PICTURES HERE!
It seems audience have adopted a 'love or hate' attitude towards the teen singer, whose rap performances and fiece styling have entertained or enraged viewers week after week.
But behind the scenes there's an image battle going on.
It's no secret stylists have had a hard time getting to Cher into planned outfits, after the singer herself admitted to throwing a tantrum after being given something she didn't want to wear.
And after fearing her styling was putting viewers off and detracting from her singing,Cheryl has vowed to give Miss Lloyd a make-under, revealing plans to wow viewers during ballad week with a pared down, fresh-faced look.
'Cher's got loads to go. She's going to be one of those acts where you suddenly go, wow! When we do a ballad you'll see how much of a great singer she is,' Cheryl told the Metro.
'She can really, really sing. She just has it. We'll strip off her make-up and just make her a pretty girl with a fresh face and no snarling.'
Are you looking forward to seeing Cher Lloyd's make-under? Or should Cheryl let the singer keep her individual look? Let us know your thoughts in the comments box below.
SEE ALL THE LATEST X FACTOR PICTURES HERE!
X FACTOR TWITPICS: GO BEHIND THE SCENES!
Celebrity news, beauty, fashion advice, and fascinating features, delivered straight to your inbox!