Beyoncé won't treat pregnancy 'like an illness'
Superstar says there is 'nothing more empowering' than being pregnant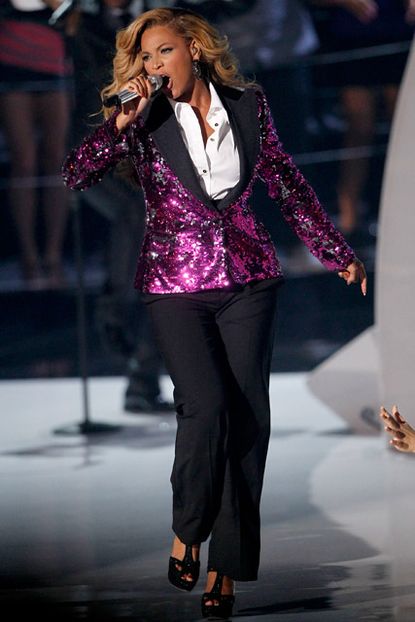 (Image credit: PA Photos)
Superstar says there is 'nothing more empowering' than being pregnant
Since announcing her pregnancy last month, Beyoncé Knowles has been hard at work promoting her fashion line and fragrance, and seems to have no plans to slow down after the birth of her first child.
BEYONCE'S PREGNANCY STYLE PARADE
With an impending schedule of touring and performing, Beyoncé has revealed she won't be taking maternity leave as she doesn't want to treat her pregnancy 'like an illness'.
'When you are excited about something, you don't have to think about your energy,' Beyoncé told the Associated Press. 'It is natural and comes from adrenaline.'
She continued: 'It is important that I don't look at this as like an illness. I am not sick. I am the same woman and I have the same passions.'
The 30-year-old star, who is carrying her first child with rapper husband Jay-Z, says she already feels stronger as a woman: 'It is the most powerful creation for you to be able to have life growing inside of you. There is no bigger gift, nothing more empowering.
'You can have goals and dreams and you can grow and be strong and have your strong opinions, and all of these things bring that out in you.'
The 1+1 singer also added she feels lucky to be surrounded by strong female role-models: 'I have the best examples around me because my sister is the most incredible mother.
'My mother, I am so proud of her. I see her and I could cry every time I think about her because she is such an incredible woman, so I just pray that I have the same bond with my children, child.
'I think of course my life is going to change, and I definitely will make sacrifices, but you know, I think I will be able to bring hopefully my little rider with me.'
Luckiest. Child. In. The. World.
Celebrity news, beauty, fashion advice, and fascinating features, delivered straight to your inbox!