I'm a Health Editor: in my opinion, these are the only 13 fitness apps worth your time or money
Apps that boost both your mental and physical health? I'm sold.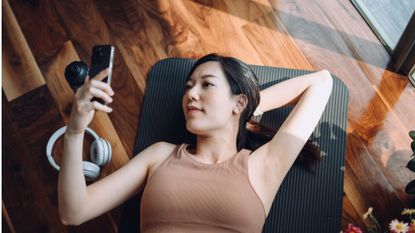 (Image credit: Getty Images)
Lacking exercise motivation or struggling to stick to your normal morning routine thanks to the cold weather? Fear not - we've rounded up the best fitness apps currently available to download to boost your mojo.
Not sure where to start? You're probably not alone - there are nearly half a billion (444,000,000) results for "fitness apps" on Google. According to statistics from Data.ai, around 2.5 billion health and fitness apps were downloaded globally in 2021— up around 50% compared to 2019, pre-pandemic.
But knowing which fitness apps will work for you - and which ones are actually worth downloading - can feel like a minefield, as there are so many.
I'm a marathon-running Health Editor who's pretty picky about the fitness apps she uses - and here, I've brought you my favourite. Grab your running shoes and get downloading.
Don't miss our guides to the best yoga apps, best sleep tracking apps, best mental health apps, and best sex apps, while you're here.
What should I look for in a fitness app?
First things first: work out exactly what you'll be using your apps for. There are fitness apps for everything, from running, to cycling, to HIIT training, to weight training, to Pilates, to yoga, to home workouts and more.
If you're a keen runner looking to track your mileage, you'll want to skip straight to our running apps section and download Strava, the Nike Run Club app or Couch to 5k, dependant on your ability. For guidance on the best apps for spicy HIIT sessions, scroll for our pick of the best apps for getting a sweat on (we're looking at you, Joe Wicks and FIIT). And, of course, there are the best apps for strength work - hi, SWEAT and Shreddy - and apps for mental strength, like Calm and Headspace, too.
13 best fitness apps to download now
Best running fitness app
1. Strava
Offers run, ride and walk tracking and training, plus it's a social platform but for runners and cyclists, too, allowing you to comment on other's activities. IMO, it's the simplest way to track your runs and mileage. If you're keen to track your weekly runs and don't want to have to pay to do so, Strava is a great way to do just that.
Plus, you can connect with other like-minded runners on the platform, too.
My thoughts when testing? The Strava app is simple to use, free for all, and one of the most accurate GPS wise, too. I've used it for three plus years now - it's my running app of choice.
Cost: Free, or subscription is £6.99/month. View on the app store now.
Best free fitness app
Similarly, the Nike Run Club is a run tracker which also offers handy coaching guides from top Nike PT's, too. It's a similar vibe to Strava - download for free, and you can track your runs, walks, or hikes - but, as above, also boasts in-ear run coaching, expert-led home workouts, first-person blog posts, and community initiatives, too.
Not to mention exclusive sneak peeks at new products...
My thoughts when testing? This app is really great if you're someone who's keen to attend exclusive free Nike events or buy discounted merch. Plus, I found the run tracker similar to Strava, there's just a lot more content on the app, from blogs to product to purchase, meaning it's not as easy to navigate.
Cost: Free. View on the app store now.
Best fitness app for running beginners
3. Couch to 5k
You'll all likely have heard of the C25K app, which had its most downloads ever during the first UK lockdown last year. Designed by the NHS, it's the easiest way to build up your running fitness as a total beginner, offering run-walks for a month until you're capable of running a 5km distance without stopping. Go, go, go.
My thoughts when testing? This is my editor's pick for beginners - I used it back in 2014 when I first got into running, and it's the best app out there for easing yourself in and boosting your fitness levels if you don't have a base level. Most of the runs in the first month are a combination of running and walking, so it's not too overwhelming and you feel like you've smashed your session each time.
Cost: Free. View on the app store now.
Best personalised fitness app
For Fitbit users, this app is designed to offer personalised workouts and plans based on your activity levels. Fun fact: the Fitbit Premium app actually takes into account your stats - aka your weight, height, activity levels, and more - to tailor a workout plan to you and your requirements. Enjoy access to 500+ workouts, mindfulness and nutrition sessions, and deeper insights into your holistic wellbeing, too.
Like a PT in your pocket... only turn-off-able.
What I thought when testing? I ran my first marathon wearing a Fitbit and found the app easy to use, well designed, and simple enough. I personally still prefer Strava for tracking, but if you have and use a Fitbit, it's a great way of seeing all your stats on your phone and personalising your workouts, recovery and more.
Cost: £7.99 a month or £79.99 a year. View on the app store now.
Best cycling fitness app
Take your cycling and run training up a level with Zwift, which offers tailored workouts through their virtual world, including their oldest course, 'Watopia'. This one's for you, turbo users - that is, a device you can buy whereby you turn your road bike into an exercise bike at home - or home spin enthusiasts. It's renowned for being one of the most fun ways to challenge yourself while spinning from home, and allows you to compete with friends across the globe in a fiercely competitive leaderboard, too.
What I thought when testing? While I haven't personally tested Zwift, I have plenty of cycling friends - including MC contributors Alice Barraclough and Amy Sedghi - who sweat by Swift and use it regularly. They use it set up with their turbo indoors for cold winter days or sessions that they don't feel comfortable doing on the road.
Cost: Zwift Run is free, but the computer and cycling offering is £12.99 a month. View on the app store now.
Best fitness app for daily calm
6. Calm
Calm is, simply put, the best app you can download for guided meditations. If you're not convinced about the pros of switching off your mind, our expert-led guide to the benefits of meditation might help, while you're here. What might also help persuade you is this fun fact: the app has sleep stories from the likes of Harry Styles and Matthew McConaughey. Do we have your attention now?
What I thought when testing? I've used Calm on and off for six or so years now - one of my favourite features is the daily ten-minute morning meditations, which I often listen to on the way to work to put me in a calm mood for the day ahead. It's easy to navigate, free, and packed full of great features - good for both beginners or more advanced meditators.
Cost: Free, but premium costs £29.99 a year. View on the app store now.
Best fitness app for meditation
7. Headspace
Another one of the best meditation apps to have on your radar is Headspace, which again, you'll likely have heard of. It's a pretty extensive app - you'll have access to guided meditations, mindfulness activities, sleep stories, and more - and has been designed by meditation expert and former monk Andy Puddicombe to help bring mindfulness to the mainstream. It promises to help you sleep better, stress less and relax more. You're welcome.
What I thought when testing? If you're an impatient but determined meditator, like me, know this - Headspace will help you to quieten even your noisiest of brain-chatter days, with tailored meditations for however much time you have and whatever mood you're in. I love how simple and accessible it is - perfect, again, for beginners or pros.
Cost: Free, or £9.99 a month for a premium subscription. View on the app store now.
Best fitness app for yoga
8. Find What Feels Good app from Yoga with Adriene
You'll all have heard of Yoga With Adriene - she's single handily dominated the yoga-sphere on YouTube. If you don't know who she is but have streamed a yoga flow on YouTube in your time, chances are, you'll have tried one of her sessions without realising it. She's a favourite of mine as she makes yoga accessible to all.
What I thought when testing? Adriene helped keep my boyfriend and I sane during lockdown - we streamed her YouTube flows most days, so I was keen to try her Find What Feels Good app. It's jam-packed full of yoga flows, naturally, but spiritual exercises, breathwork training, and more - well worth a download if that's your kind of thing.
Cost: Free seven day trial, then £10 a month. View on the app store now.
Best fitness app for Pilates
Again, not an app, but one of the best platforms currently available for Pilates flows, videos, and workouts. The library includes full-length Pilates classes, exclusive tutorials and classes suitable for all experience levels. Plus, new workouts are added all the time. Now - brace that core.
What I thought when testing? Simple to navigate, soothing, and offering a range of options, Lottie's pilates platform has a dedicated community for a reason - because she's highly personable and great at breakign down the principles of Pilates to be understandable for total beginners, while also being a good workout for pros. I'm a fan.
Cost: £19.99 a month.
Best fitness app for HIIT training
10. The Body Coach
You all know Joe Wicks, king of HIIT workouts. If our round-up of the best Joe Wicks YouTube workouts aren't enough, do download his app. His 90 day plan lets you train live with Joe and enjoy a tailored meal plan, too.
What I thought when testing? There's a reason it's one of the most popular fitness apps in the world - Wicks' has managed to merge workouts, nutrition, and recovery in one simple-to-use app, suitable for those looking to lose weight or simply boost their fitness. I love that the workouts start at just five minutes long - I used to squeeze in for an energy burst during lockdown WFH lunches -suitable for busy mums and more.
That said, if you're just after free workouts, Wicks does offer loads on his YouTube channel. You heard it here first.
Cost: Pay £89.99 a year.
Best all-round fitness app
11. FIIT
FIIT has it all - strength, cardio, HIIT, Pilates and yoga workouts at 10, 25, 45 and 60 minutes long from a whole range of personal trainers and fitness coaches. Sweat with Gabby Allen, Fearne Cotton, Adrienne Herbert and more. Oh, and it's the number one rated home fitness app available on the App store, too.
What I thought when testing? Similar to Adriene, FIIT got me through lockdown - it's, in my opinion, the most advanced workout app currently available, and is really high tech. You can stream it on your TV, schedule a class with any friends who also have the app, and monitor your progress with a heart rate tracker that connects to the app, to boot.
Cost: Free 14 day trial and then £10 a month.
Best strength training app
12. SWEAT
PT Kayla Itsines is the queen of strength training, and her app is loved by women worldwide. Offering bitesize workouts from 10 to 25 minutes for all abilities, whether you're keen to workout at bodyweight or higher.
What I thought when testing? SWEAT was one of the first strength training apps for women, designed to both empower and educate you. When I tried, I found it simple to use, liked the range of workout options available on the app (spoiler alert: it's not just strength training), and enjoyed that you can select different length training programmes based on how long you want to commit - for example, there are two, four, or six week plans.
Cost: Free trial and then £14.99 a month.
Best fitness app for hiking
13. AllTrails Hike, Run & Cycle
You could use our guide to the best UK hiking trails, or, you could download AllTrails, the best fitness app to help you with GPS hiking, walking, and biking trail maps. Get outside moving - and make sure you've got this app downloaded, when you do.
Don't miss our guide to the best UK hikes(opens in new tab), while you're here.
What I thought when testing? While it took me a while to get my head around to begin with - I was useless at DofE and can't navigate to save my life - this is a really clever app for finding new and unique hiking routes. Top tip: just make sure you've understood which way is which before you set off... (The first time using, I did not. Go figure).
Cost: Free, or premium is £2.50 a month.
Celebrity news, beauty, fashion advice, and fascinating features, delivered straight to your inbox!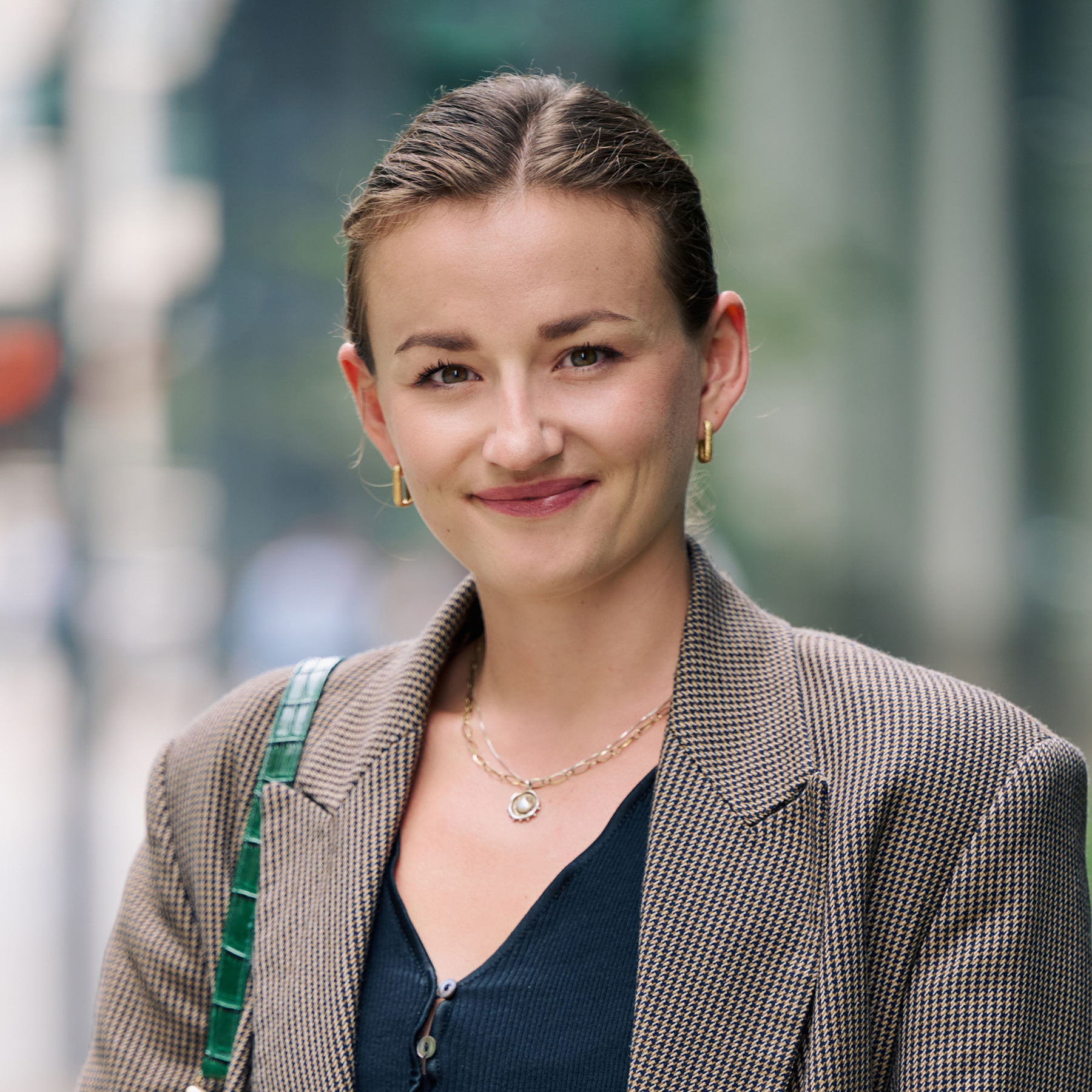 Health, Sustainability and Relationships Editor
Ally Head is Marie Claire UK's Health, Sustainability, and Relationships Editor, eight-time marathoner, and Boston Qualifying runner. Day-to-day, she works across site strategy, features, and e-commerce, reporting on the latest health updates, writing the must-read health and wellness content, and rounding up the genuinely sustainable and squat-proof gym leggings worth *adding to basket*. She regularly hosts panels and presents for things like the MC Sustainability Awards, has an Optimum Nutrition qualification, and saw nine million total impressions on the January 2023 Wellness Issue she oversaw, with health page views up 98% year on year, too. Follow Ally on Instagram for more or get in touch.