The Fashion and Textile Museum showcases 1920s Jazz Age style
The Fashion And Textile Museum has announced its major exhibition for AW16 - and its topic of choice is the Jazz Age.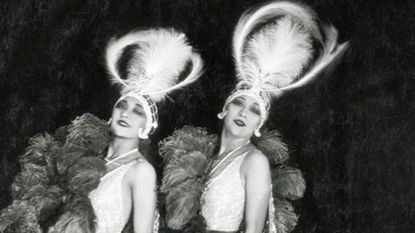 Everything you need to know about the Fashion And Textile Museum's major exhibition for AW16
The roaring 1920s fashion scene is on display in all its sparkly, spangly glory, as the museum analyses haute couture and ready-to-wear fashion items made and worn between 1919 and 1929.
Called 1920s Jazz Age: Fashion & Photographs, the exhibition will run until 15th January 2017.
Over 150 garments are on display, showcasing how clothes loosened, hemlines were raised and embellishment was not just encouraged, but essential in the new post-war world. Examples of flapper dresses, sportswear, capes and posh pyjamas (all of which were launched in the new era) are included, alongside portraits by Cecil Beaton and Man Ray to tell us more about the women who wore the clothes.
The exhibition also features a mini cinema running silent movie clips – all to demonstrate how interconnected Hollywood, cinema and fashion were in the Jazz Age. Also, to remind us how influential the decade still is on fashion and film today, the crystal dress that Carey Mulligan wore in The Great Gatsby is on show.
The key areas that the exhibition will cover are as follows: 1. The Film Premiere 2. The Boudoir 3. The Picnic 4. The Fashion Show 5. The Ocean Liner 6. The Tennis Match 7. Afternoon Tea 8. Nightclubs 9. China Town After Dark 10. The Wedding
The decade's most prolific celebrity photographer, James Abbe's pictures of the fashion icons of the Twenties rounds off the exhibition - think Gilda Gray, the Dolly Sisters and Louise Brooks as we've never seen them before. As eternal fans of what has got to be one of fashion's most glamorous decades. 1920s Jazz Age: Fashion & Photographs opened on 23rd September 2016.
Celebrity news, beauty, fashion advice, and fascinating features, delivered straight to your inbox!