The 90s bob seems to be everywhere right now—here's how to make the timeless hairstyle work for you
Hairdressers break down the 90s bob and how to style this iconic look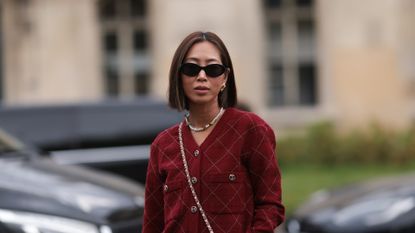 (Image credit: Getty Images)
The early 00s may have influenced recent fashion and beauty trends, but in my opinion, 90s-inspired looks still seem to be reigning supreme. To that end, the 90s bob is a cut that is firmly back on the hair trends agenda—and the sheer number of celebs sporting the style proves it.
I'm a beauty editor who writes about hairstyles for a living, but even I will admit that the number of bob hairstyles that we've seen trending lately feels enormous. (The French bob, the awkard bob and the undone bob are just a few that spring to mind.) So you'd be forgiven for not immediately knowing what, exactly, makes a bob a 90s bob.
That's precisely why I decided to tap into the expertise of two leading London hairdressers for this need-to-know guide. Here, they clearly explain the style, what you need to consider before chopping your hair and the best ways to style it day-to-day for different hair types—alongside some style inspiration and product recommendations for good measure.
What is the 90s bob?
The bob was everywhere in the 90s. "Unlike sleek or wavy bobs, the 90s bob takes inspiration from [the era's] supermodels like Christy Turlington, Naomi Campbell and Linda Evangelista," Eugene Smith, senior stylist at John Frieda Salons, explains. "[It] is all about a blunt cut [with a] centre or side part styled with fullness, and an intentional curl or inward 'bend' at the bottom."
"The 90s bob is a throwback—a very familiar bob shape that has been worn by some iconic celebrities of that time and is now reimagined for 2023," adds Stephen Buller, co-founder of Buller & Rice salons. "The 90s bob is different [to other bob styles] as it has to be around jaw length or shorter to create that effortlessly chic style. There are generally no layers, [which] makes it quite heavy and creates thickness."
While a classic 90s-bob look is blunt and smooth, throughout the decade bobs were also seen styled with a lived-in, slightly grungy feel à la Curt Cobain.
Who does the 90s bob suit?
Good news: "Most people can wear the 90s bob," Eugene confirms. "I like to tweak it by styling the hair in a way that frames the face. I can accentuate the cheekbones by styling [it] away from the face, or create a shorter bob to show off the neck, or add a fringe or side parting to show off the eyes, or even pop in a few extensions to really create that fullness you need for the 90s bob."
However, a bob is a commitment; it is characterised by its length, so you'll need to be prepared to maintain it with regular maintenance appointments. Eugene also notes that, in the case of the 90s bob, you'll need to have grown out significant layering or have this chopped out. You'll also need to take into account the styling time if you want to wear it smooth and curved under. "A good 90s bob is going to require you to blowdry style your hair, particularly really enforcing the bottom to curl under," he adds. "This is not a wash-and-go hairstyle, so you will need to put in the work to get the look."
Stephen, however, stresses this is a style that creates volume and a thicker appearance—something to bear in mind if your hair has a lot of these naturally—the style is very tweakable to work with various face shapes and hair thicknesses. "If you're cautious about accentuating a rounder face shape or a stronger jawline, [you can] drop the length down slightly, and maybe add some longer layers to soften the outline," Stephen suggests. "Adding layers will allow for more volume when styling, especially on some finer hair types, but don't over-layer as we still want to keep some weight in that 90s bob."
Stephen also notes that adding "softer, 'grown-out' bangs" puts a 2023 spin on the style, as well as avoiding a harsh parting or one-length style if you aren't keen on these looks. "Adding a fringe to the 90s bob also works well if you love to style your hair up, especially for work and fitness [reasons]," he adds. It will add softness to your hairline if showing too much forehead isn't your thing. We have been seeing a trend of the 'micro fringe' this season, and this will pair perfectly with this bob type."
How to style the 90s bob
While this bob can, of course, be styled any which way you like—with a soft wave, natural curls or super straight—to create that classic smooth silhouette that curves at the ends, Smith summarises how to style this bob on different hair types below.
Coily to curly: "With a blow dryer and a medium-sized diameter brush, work section by section, getting the hair as straight and as smooth as possible. As you work your way down, be sure to be deliberate with the curl at the end, ensuring that you make a nice full bend at the bottom."
Wavy: "Much like with curly hair, you want to blow dry the hair straight, working your way down all the way to the ends and focusing on getting a smooth, deliberate curl at the bottom."
Straight hair: "[Straight hair often] needs more body so, with a blow dryer and a brush, start off by creating lift at the roots. If your straight hair struggles to get that perfect bend at the bottom, you may need to enlist the help of a large-barrel curling wand."
90s bob inspiration
The best products to style a 90s bob
Celebrity news, beauty, fashion advice, and fascinating features, delivered straight to your inbox!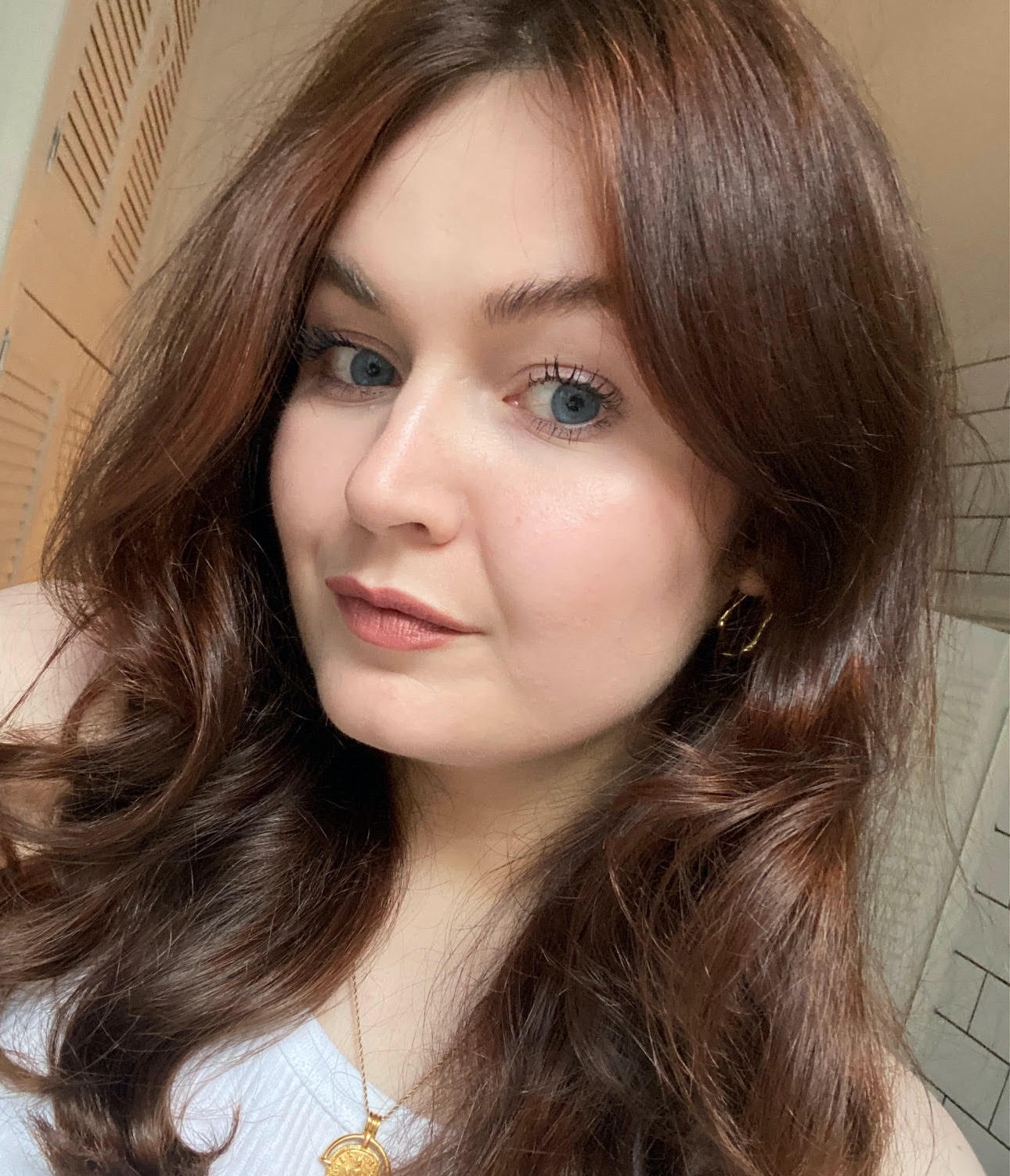 Lucy is a freelance beauty editor and contributor at Marie Claire, and has written for titles including Glamour, Refinery29, Popsugar, woman&home and more. She was previously Marie Claire's junior beauty editor. During her career, she's covered everything from backstage beauty at fashion week to interviews with famous faces like Drag Race royalty and Little Mix. As for her beauty ethos, she's a big advocate for not having to spend a fortune on beauty products to get good results, and when she's not got beauty on the brain you'll find her reading or hanging out with dogs.