Watch: New Diet Coke hunk revealed!
Consider this a Tuesday treat, ladies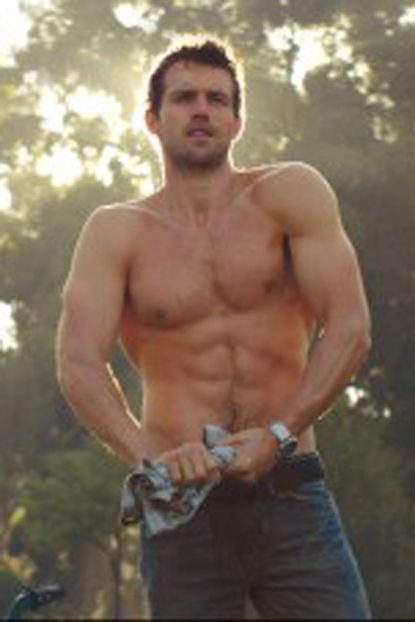 (Image credit: Diet Coke)
Consider this a Tuesday treat, ladies
Diet Coke had given its 11.30am break and shirtless hunk a brief hiatus, but now both are back, much to our delight, in a brand new advert.
The drinks brand has unveiled model Andrew Cooper as the new Diet Coke break hunk.
The new advert, entitled Gardener, gives a nod towards spring as a group of girls sit in a park chatting before accidentally on purpose rolling a can of Diet Coke towards a very attractive gardener, aka Andrew Cooper.
BEHIND THE SCENES ON DIET COKE JEAN PAUL GAULTIER SHOOT
As the ice-cold can reaches the hunk he opens it, manages to get his T-shirt wet, forcing him to remove it (oh dear) and reveal a rippling torso. He cheekily glances up to the girls before smouldering into the camera.
The scene is set to the infamous Etta James track I Just Want To Make Love To You, and will no doubt set pulses racing.
Speaking of his latest venture, hot stuff Andrew said: 'Everyone remembers the Diet Coke Man advertisements. They have been cultural milestones and I'm absolutely thrilled to have been chosen to play the part in 2013 - especially in such an exciting year for the brand.'
Does the new Diet Coke hunk live up to your expectations? Let us know your thoughts below.
Celebrity news, beauty, fashion advice, and fascinating features, delivered straight to your inbox!