Marie Claire is supported by its audience. When you purchase through links on our site, we may earn commission on some of the items you choose to buy.
The star has dismissed recent talk as 'ridiculous', revealing she and David are more in love than ever
In an unusual step, Victoria Beckham has commented on rumours her marriage to David is on the rocks, blasting split claims as 'ridiculous.
SEE DAVID AND VICTORIA'S BEST MOMENTS HERE!
Talk surfaced just last week that there was trouble in paradise for one of Hollywood's hottest couples.
It was rumoured that the pair were on the verge of announcing a split, and were preparing to make a statement to the worlds' media.
But a spokesman for the British couple was quick to step in and rubbish claims, stating: 'I have no idea why these rumours started, but it is simply not true, there is no statement and no split, it's all just nonsense!'
And now Victoria has taken the unusual step of speaking out on the issue herself, revealing how she and David ignore 'hurtful' rumours, and are more in love than ever.
Speaking a Net-a-Porter party, Mrs B told the Mirror: 'Unfortunately, you get used to ridiculous rumours and you just have to ignore them.
'But the thing is, when you have children, you don't want them to hear hurtful stories. That's why it's upsetting.
'Of course we are not splitting up – we are as in love, if not more in love, than ever. We are best friends. We never put pressure on each other.'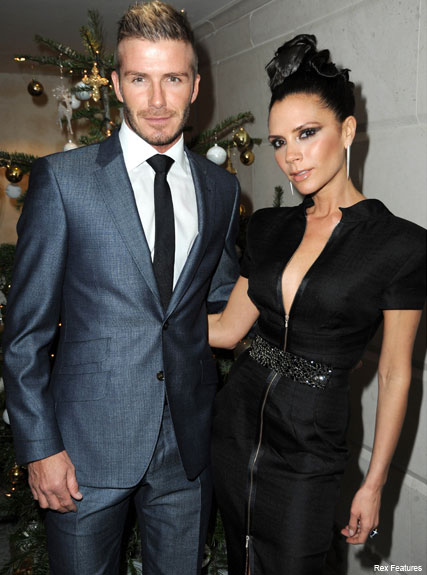 Victoria also went on to tell how the romantic pair had celebrated their 11th wedding anniversary with a party for friends and family at their home in the South of France over the weekend.
'It was our 11th wedding anniversary at the weekend and we celebrated in style' she revealed.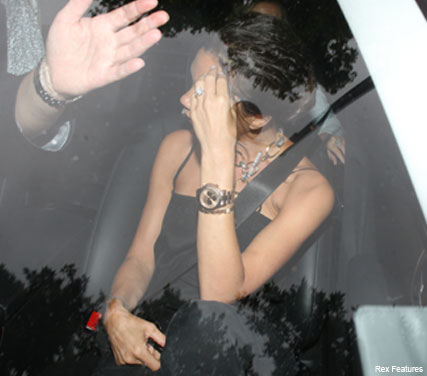 Referring to pictures of her jetting out of Nice airport slightly worse for wear, Mrs B said: 'People assume I don't drink but I'm only human and I can get p**sed and get hangovers like everybody else. But it was a fabulous party.'
What are your thoughts on the David and Victoria split claims? Let us know your thoughts in the comments box below.
DAVID AND VICTORIA: RELATIONSHIP IN PICS
SEE ALL THE NET-A-PORTER PARTY PICS HERE!