Vanessa Paradis admits she doesn't believe in soul mates
The actress has been talking about love and relationships while promoting her new film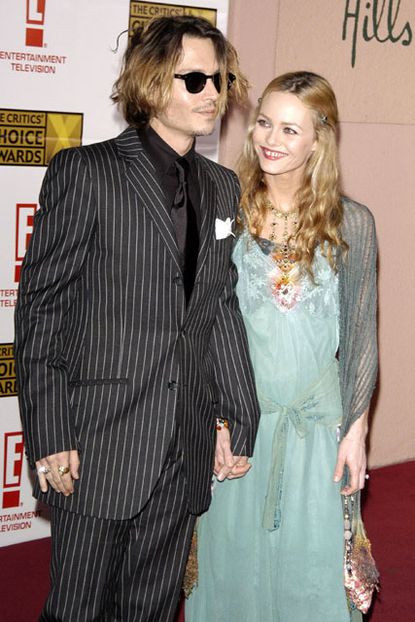 (Image credit: Rex Features)
The actress has been talking about love and relationships while promoting her new film
In perhaps a rather telling admission, Vanessa Paradis has admitted that she doesn't believe in soul mates.
Just has rumours that her 14-year relationship with Johnny Depp is coming to an end have gethering momentum, the actress has given us an insight into how she views relationships.
ARE JOHNNY DEPP & VANESSA PARADIS SPLITTING?
During promotional interviews for her new film, Cafe De Flore, she rubbished the idea that people are meant to spend their life with one person because 'if you lose your soul mate everything is done for'.
She said: 'The idea of a soulmate is beautiful and very romantic to talk about it in a movie or a song, but in reality, I find it scary.'
She went on: 'Cafe De Flore speaks of love, its joys, its pains and its dramas – to love and to lose. This story upset me, I was upside-down, in the depths of myself.'
All eyes will be on the 39-year-old tonight as she makes her first public appearance since the reports of a split began to circulate at the premiere of Cafe De Flore in Paris.
It's thought that Johnny, 48, won't be joining his partner.
JOHNNY & VANESSA'S RELATIONSHIP IN PICS
Celebrity news, beauty, fashion advice, and fascinating features, delivered straight to your inbox!