The Nominations For BAFTA's EE Rising Star Award Are In…
Congratulations to Shailene Woodley, Gugu Mbatha-Raw, Margot Robbie, Jack O'Connell and Miles Teller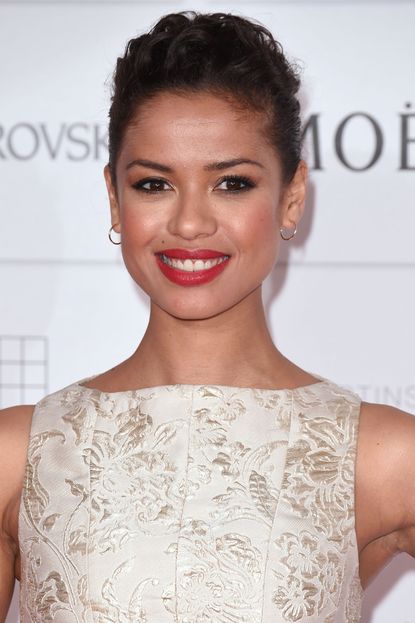 (Image credit: David Fisher/REX)
Congratulations to Shailene Woodley, Gugu Mbatha-Raw, Margot Robbie, Jack O'Connell and Miles Teller
Shailene Woodley, Margot Robbie, Jack O'Connell, Miles Teller and Gugu Mbatha-Raw are the five acting talents nominated for 2015's EE Rising Star Award, BAFTA has just announced.
The prestigious award, which allows the public to vote for their favourite new cinema talents, is a renowned marker of future big screen heavyweights, with previous winners including Eva Green in 2007, Shia LaBeouf in 2008, Noel Clarke in 2009, Kristen Stewart in 2010, Tom Hardy in 2011 and Juno Temple in 2013.
'I'm honoured to be considered for the EE Rising Star Award amongst such a talented field; especially for films which I feel incredibly fortunate to have been a part of,' said Jack O'Connell, nominated for roles including the lead in Angelina Jolie-directed war drama Unbroken.
'It is such an honour to be recognised for a growing body of work and I am proud and excited to be included,' added Gugu Mbatha-Raw, whose credits have included parts in Larry Crowne, Belle and Beyond The Lights, plus an on-stage stint as Ophelia to Jude Law's Hamlet.
Shailene Woodley's lead roles in Divergent and The Fault In Our Stars have seen her garner global recognition last year, while Margot Robbie transformed from soap star in Neighbours to superstar in 2013's The Wolf of Wall Street, when she starred opposite Leonardo DiCaprio and Jonah Hill. Both have more blockbusters due throughout 2015.
Miles Teller, who worked with Shailene Woodley on Divergent, is also recognised for his intense performance in Whiplash. 'I'm very proud to represent Whiplash and all those who worked incredibly hard on such a wonderfully fulfilling gem of a film,' he said this morning. 'The ovation it received at the London Film Festival remains one of my proudest moments as a young actor.'
Voting is now open at ee.co.uk/BAFTA and the winner will be announced at the EE British Academy Film Awards ceremony on Sunday 8th February 2015.
Celebrity news, beauty, fashion advice, and fascinating features, delivered straight to your inbox!