Prince Harry: I hope pregnant Kate Middleton gets enough privacy and protection
Prince Harry has also spoken about his joy about becoming an uncle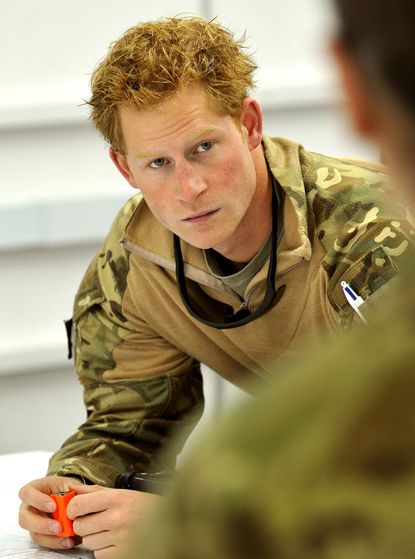 (Image credit: PA Photos)
Prince Harry has also spoken about his joy about becoming an uncle
Prince Harry has spoken about his joy at becoming an uncle to Kate Middleton and Prince William's baby.
Having just finished his stint in Afghanistan, where he has been stationed since September, Prince Harry has given an interview revealing how thrilled he was at hearing the news that the Duke and Duchess of Cambridge were expecting their first child.
He said: 'Obviously I'm thrilled for both of them. It's about time. I spoke to my brother and her, and they're both very well and both very happy obviously.
PRINCE HARRY OPENS UP ON LAS VEGAS PHOTO SCANDAL
Harry also revealed his concerns about Kate and William not being able to enjoy the pregnancy in private.
He explained: 'I literally am very, very happy for them, but I just only hope that she and him – but mainly Catherine – hopefully that she gets the necessary protection to allow her as a mother-to-be to enjoy the privacy that that comes with. I seriously hope that's going to be able to happen.'
The 28-year-old also chatted about his prospects at settling down soon, saying that he's in no rush to follow in William and Kate's footsteps.
'I don't think you can ever be urged to settle down. If you find the right person and everything feels right, then it takes time, especially for myself and my brother.'
'You ain't ever going to find someone who's going to jump into the position that it would hold. Simple as that.'
PRINCE HARRY RETURNS HOME FROM AFGHANISTAN
Celebrity news, beauty, fashion advice, and fascinating features, delivered straight to your inbox!