Lindsay Lohan's probation revoked after four years
Actress can't wipe the smile from her face as realisation sinks in...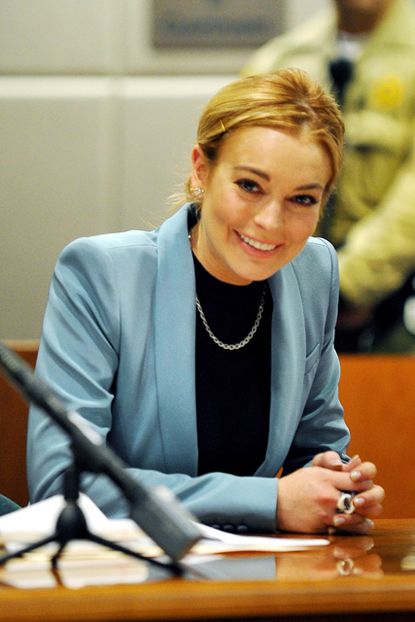 (Image credit: REX)
Actress can't wipe the smile from her face as realisation sinks in...
Troubled starlet Lindsay Lohan has appeared in court for (fingers crossed) the last time after finishing her community service and staying out of trouble long enough for a judge to revoke her probation.
The actress has spent nearly five years bouncing in and out of court after being arrested for driving under the influence of alcohol in May 2007.
As a result of violating her probation terms with drink, drug and shop lifting offenses, Lindsay has considerably extended her legal dramas.
She has repeatedly been jailed by judges, completed 480 hours of community service, dozens of therapy sessions and even placed under house arrest.
But the tears and tantrums of LiLo's regular court appearances could be a thing of the past as Judge Stepanie Sautner has ceased her probation order.
Addressing the emotional actress, Sautner said: 'The only terms left for you on that case are to obey all laws. It's not that hard. I know it's kind of hard when people are following you around all the time, but that's the life you chose.'
Sautner also gave Lohan one final piece of advice: 'I am not going to give you a lecture. Live your life in a more mature way, stop the night clubbing and focus on your work. OK?'
Celebrity news, beauty, fashion advice, and fascinating features, delivered straight to your inbox!