Gwyneth Paltrow talks marriage to Chris Martin
The usually private actress has spilled the beans on her union with the Coldplay rocker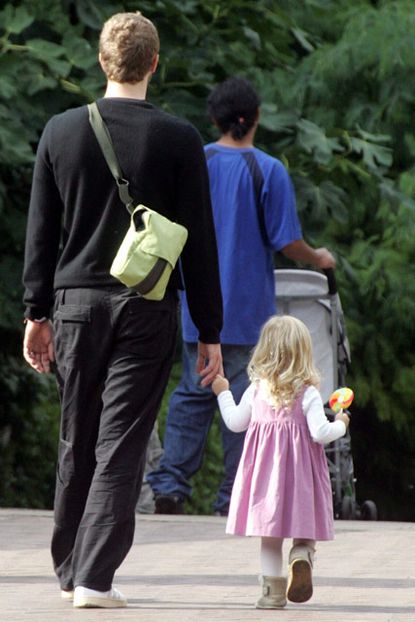 (Image credit: Rex Features)
The usually private actress has spilled the beans on her union with the Coldplay rocker
It's very rare to hear private pair Gwyneth Paltrow and Chris Martin speak out about their relationship, but that's exactly what Gwynnie's done in a brand new interview.
The actress opened up on her seven-year-union with the Coldplay frontman, explaining their marriage 'isn't perfect,' but they are dedicated to making the relationship work.
'Chris and I have our ups and downs – a long relationship takes a lot of twists and turns,' the A-list actress turned singing star told Easy Living magazine.
'We both have a lot going on so we just have to make it work.'
Speaking on managing to juggle successful music and acting careers with raising a family, Gwyneth says the key is communication and support.
'I am very happy to support anything that Chris is doing and vice versa,' she said. 'I think the reason it's worked so far is because we are very open with each other and communicate well. We try and make life as normal as possible.'
The 38-year-old actress, who has recently penned her first cookbook, also explained she thinks of herself as a 'traditional wife' and likes to be at home to look after her family.
'I think in many ways I'm a traditional wife. I believe that I have a responsibility to make a home and protect my family,' she said of raising children Apple, seven and five-year-old Moses with her hubby.
'We co-parent. We do it together. I don't know what the word 'strict' means.'
Despite her fame and fortune, Gwnnie told how she goes to great lengths to keep her feet on the ground - but still has a few A-list kitchen tips.
'I have this thing where I always throw a dishcloth over my shoulder when I cook. Actually, Brad Pitt's mum taught me that and it's the best tip anyone's ever given me,' she said.
'My life can be so surreal sometimes – to be in the kitchen with things that are routine and mundane make me feel good.'
Celebrity news, beauty, fashion advice, and fascinating features, delivered straight to your inbox!