Downton Abbey Fans React To Shock Twist In Episode 3
Well, we weren't expecting this. Look away now if you've not yet seen the shocking scenes from episode three of Downton Abbey, series 4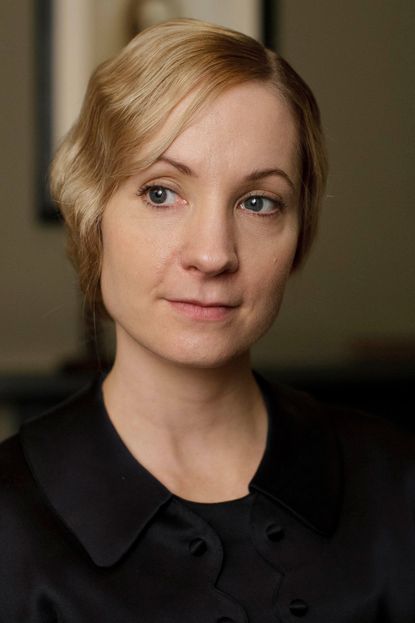 (Image credit: Rex)
Well, we weren't expecting this. Look away now if you've not yet seen the shocking scenes from episode three of Downton Abbey, series 4
Downton Abbey fans are STILL discussing last night's harrowing episode on Twitter.
*Spoiler alert*
Episode three of the new series aired on ITV, receiving mixed opinions on social media. Nigel Harman made his Downton Abbey debut, arriving at the home or Lord and Lady Grantham as 'Green'. But his character was more sinister than we could ever have imagined, attacking and raping Anna Bates, played by Joanne Froggatt, while the rest of the servants sat upstairs listening to house guest and legendary Victorian singer, Dame Nellie Melba.
There are only three times in Downton Abbey's history when preview episodes of Sunday's show have been held from the press, and this weekend was one of those occasions. The others, were when Lady Sybil died, and when Matthew Crawley had his car accident. ITV's decision to keep Sunday's plot line a secret prompted speculation that a major character would be killed off. But the real reason, was just as upsetting.
Previews from next week's episode show Anna struggling to come to terms with her ordeal, as she keeps the attack a secret from her husband, John Bates.
The majority of Downton Abbey fans have reacted positively, with many calling for Joanne Froggatt to receive an Emmy for her performance.
One Twitter user said: 'Joanne Froggatt was excellent – brilliant to see her full range of acting skills used and not just her simpering to Mr Bates.'
Another added: 'Don't know why people are whining about @DowntonAbbey last night. True-to-life drama paired with amazing acting! Joanne Froggatt, you amaze!'
But some have deemed the episode 'uncomfortable' to watch, with one viewer writing: 'Downton Abbey, it's time for us to part ways. Joanne Froggatt gave an amazing performance, but I can't watch anymore. #DowntonAbbey.'
Comedienne Sarah Millican was one of those upset fans, tweeting this afternoon: 'Just caught up on Downton. Really disappointed in this direction.'
Did you watch last night's episode? Let us know what you thought in the comments box below…
Has Lady Edith finally found love?
FIRST LOOK at Tom Branson's new love interest
Downton Abbey series 4 official pictures
Got a tablet? You can now download Marie Claire magazine straight to your iPad, Kindle (just search the store for 'marie claire magazine'), Nook or Google Nexus.
Celebrity news, beauty, fashion advice, and fascinating features, delivered straight to your inbox!